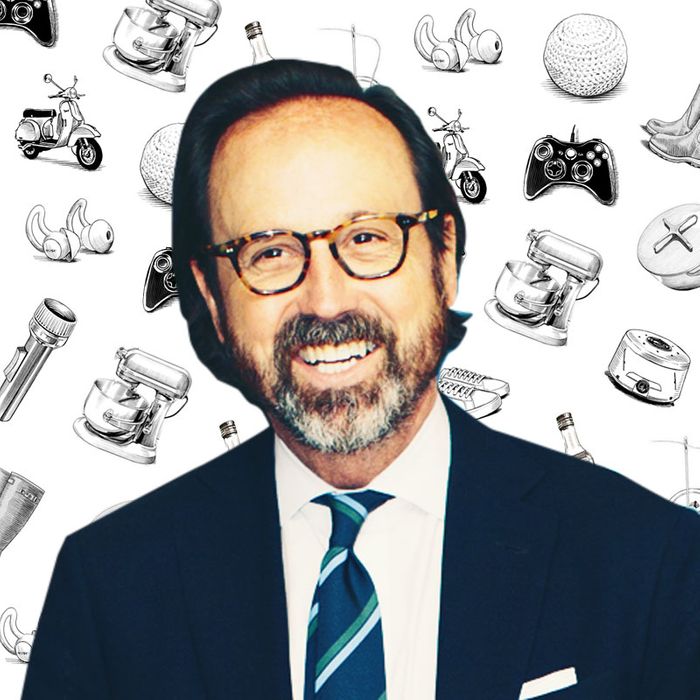 Photo-Illustration: retailer
If you're like us, you've probably wondered what famous people add to their carts. Not the JAR brooch and Louis XV chair but the hair spray and the electric toothbrush. We asked fashion designer Sid Mashburn — the owner of a chain of eponymously named men's-lifestyle boutiques — about the cleaning supply, snacks, and pen he can't live without.
Photo: retailer
The first time I got a bonus — I was working at J.Crew — I left my boss's office and went and bought myself a Waterman fountain pen. I just loved the idea of mixing black, green, and blue inks together. Then life got more complicated and I didn't have time to mix ink colors any more, so I started using Pilot fountain pens. They are pretty nice but disposable — I felt bad after I finished them. I bought this Kaweco fountain pen about eight years ago, and I wish I'd found it earlier. It's tidy because it screws into itself for storage — when I'm not using it, the pen is small enough to slip into my shirt or pants pocket. But when you unscrew it and put it together you've suddenly got a full-size pen. It's affordable and cheerful and comes in a bunch of colors.
As I started getting older, I found my face was getting dry. No disparagement to anybody who is in the potions-and-lotions business, but I want to use a minimal amount of things, and I need them to work overtime. This moisturizer does. It has SPF, it moisturizes, and the smell is really pleasant. I have five daughters, and they all like the scent of this more than my cologne. They say, "I love that smell, Dad. It reminds me of you." The only problem is the bottles are always too small. I get to the bottom and feel like my mother scraping mustard out of the jar.
I grew up drinking iced tea. In the South, they offer it to you when you go into any restaurant. For a while, I really liked Honest Tea, but I feel like at some point they changed the formula. So I decided to make my own. I put regular Lipton tea bags in boiling water, steep them until it's really strong, then cut it with this peach juice and put the mixture in the refrigerator. It's delicious. I buy three bottles of the juice a time. It's a problem.