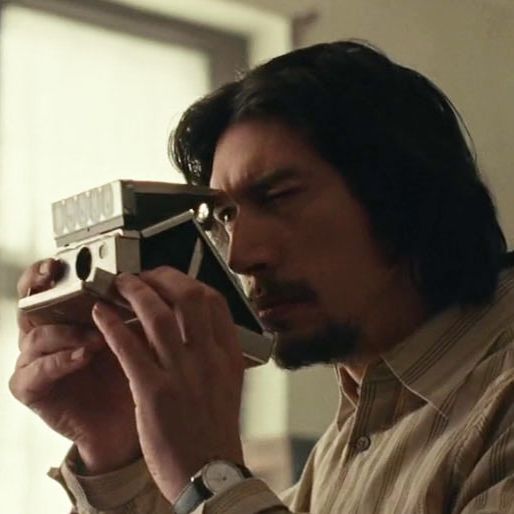 Photo: Courtesy of Focus Features
Ten years ago, instant cameras were nearly extinct. And then, somehow they joined the nostalgia parade, hopping right up on the same float as vinyl and cassette tapes. As a result, over the last few years a whole new generation of instant cameras have been introduced, with a range of prices and capabilities. To help you determine the right instant camera for you, we asked seven professional photographers to tell us which cameras take the best pictures and, maybe more important, which cameras can be the most fun: "I encourage a novice to focus predominantly on the aspect that makes it fun for them to use the camera," says Wesley Verhoeve, a photographer and curator.
Most modern instant cameras range in cost from $60 to $150. Each manufacturer has its own film pack, which comes with a set number of exposures. For example, Polaroid cameras use i-Type film and produce eight photos per pack, while Fujifilm Instax cameras cost less and give you ten exposures. Which you choose is a matter of personal preference, and according to our experts, it's pretty tough to go wrong. "The thing that I love about instant film, regardless of the price point, is that somehow it still manages to seem completely magical," says Dan Rubin, a photographer and designer. Just point and shoot, and moments later you have your picture.
Many of our experts mentioned this magic quality. Kyle Depew, the founder of Brooklyn Film Camera and New York City Film Lab, was one of the people behind the Impossible Project, which launched in 2008 to help revive the Polaroid brand. For him, instant cameras "feel alive with energy." The experience of holding an instant picture as it develops, he says, is "universally moving. People, young and old, [love watching] themselves slowly take form. This is magic in your hands, pure and simple." If you're looking to capture a little bit of that magic yourself, here are the best instant cameras our experts recommend to do it.
Best overall instant camera
The Instax Mini is one of the cheaper instant cameras on the market, and five of our experts recommend it due to its simplicity. "It's foolproof," says photographer June Kim. "You can just pop in the film and there's no way to mess it up — unless you can somehow open the camera while it's taking a photo." Plus, she says, "Instax film is everywhere." Sean Brown, a photographer and designer, also likes the Mini for its ease of use and the availability of its film. As Rubin explains, "Fuji has been selling its film for longer as a bigger company with more access to retail stores. In terms of image quality, Depew says the Mini can take great pictures, but warns that, like many budget cameras, it has some weaknesses. "Lenses on budget cameras tend to be made of plastic instead of glass," he says. "So they're less sharp and easier to scratch or damage."
Best instant camera for beginners
Three experts suggest the Polaroid One Step 2 for beginners. "It's a great camera — super lightweight and easy to take around," Rubin says. "The camera has a battery that you can charge via USB, and the exposure works well." Unlike the Mini above, the One Step 2 has an optional flash, which can give a novice a little more control, especially in low-light situations like parties or where a subject is backlit. Depew and Kim stress that, although it's a little more expensive than other options, Polaroid film is better for beginners because it's larger and produces a clearer image. And like the Mini, it's simple. "It has very few settings, but that's the whole point. You can pick it up and start using it. You don't need to think about it," Rubin says.
Best instant camera for advanced controls
The One Step+ is similar to the One Step 2, but it allows for more creative control through long or multiple exposures. Plus, the app lets you trigger the shutter on the camera through a Bluetooth connection. "If you were to put it on a tripod you could take self-portraits. You could do long exposures playing with light painting or anything else. You can even trigger it by sound or movement," Rubin says. The camera has automatic and manual modes and two built-in lenses, allowing you to swap between portrait or landscape modes. Steph Estrada, a freelance photographer, says, "I really enjoy experimenting, so I like using double exposures with this camera and the self-timer. You can play around with it and create cool content."
Best instant camera for travel
Rubin often travels with a Fuji Instax Mini 90. "It's so much smaller compared to the Polaroids and it's all plastic," he says. Plus "it uses a business-card-size film, and that film is everywhere." That film is also relatively inexpensive, which means "if I'm hanging out with my young nieces and nephews, it's easy to hand them the camera and let them take a couple of pictures," he says. The camera produces nice images and exposes the scene fairly well, too, he says. And "it also has a portrait, landscape, or macro mode, which allows you to be a little more creative with it."
Best analog instant camera
The Lomo'Instant shines thanks to its advanced settings, which include multiple exposure modes and a remote-control shutter release. If you're a beginner, these things can be a little tricky, but if you know what you're doing and you love the romantic notion of analog photography, our experts say you'll have a lot of fun with the Lomo'Instant. George Muncey, a photographer and the creator of the popular YouTube photography channel Negative Feedback, likes the Lomo'Instant and points out that it uses Instax film, "which I find to be more accurate with colors, cheaper, and quicker to develop." Andrew French, who has been a photographer for 30 years, also praises the Lomo for the rich prints it can create. "The bottom line is, look for a camera that you can have fun with, and that's easy to carry. These cameras are meant to be taken out into the world," he says.
The Strategist is designed to surface the most useful, expert recommendations for things to buy across the vast e-commerce landscape. Some of our latest conquests include the best acne treatments, rolling luggage, pillows for side sleepers, natural anxiety remedies, and bath towels. We update links when possible, but note that deals can expire and all prices are subject to change.