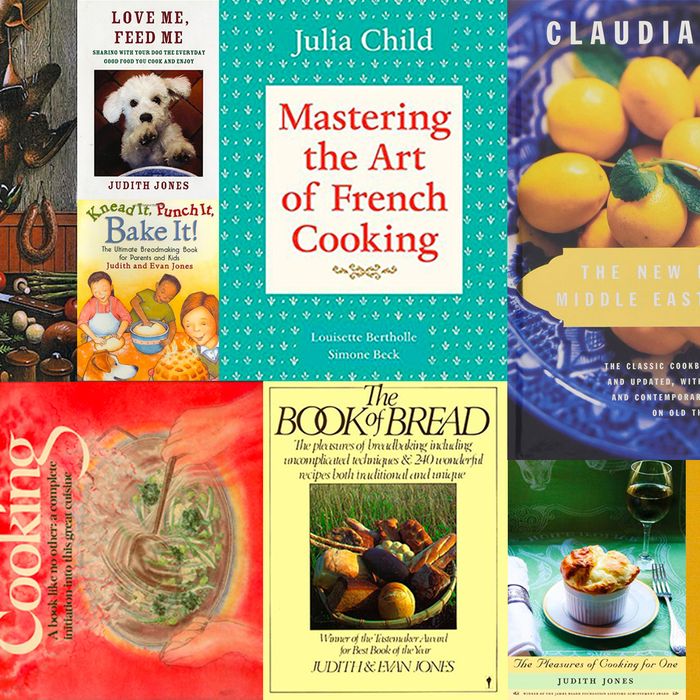 Eminent food writer and cookbook editor Judith Jones, who, as an editorial assistant picked Anne Frank: The Diary of a Young Girl out of a reject pile, passed away this week at the age of 93. Jones has been credited for expanding Americans' culinary curiosities as an editor — she oversaw Julia Child's Mastering the Art of French Cooking and Marcella Hazan's The Classic Italian Cookbook, among others — and if you're looking to familiarize yourself with titles she edited and authored, here's a place to start.
The place to begin — Jones's autobiography, released in 2008, documents her beginnings in New York, move to Paris after college (where she fished Anne Frank out of the slush pile), and career as a cookbook editor after returning to New York.
An actually useful cultural artifact, Jones co-authored this 800-recipe collection of hunting- and game-themed recipes.
Written with her husband Evan Jones, a definitive how-to book on baking bread.
Another breadmaking book from Judith and Evan, this one for kids and parents to bake together.
Judith and her husband Evan co-authored this heavy hitter of a book (nearly 700 pages), chock-full of recipes like cold salmon mousse, chicken breasts in Champagne sauce, and rabbit cacciatore.
After Evan's death in 1996, Jones began cooking meals for one, first out of necessity, then out of pleasure. She wrote this book extolling the activity in 2009.