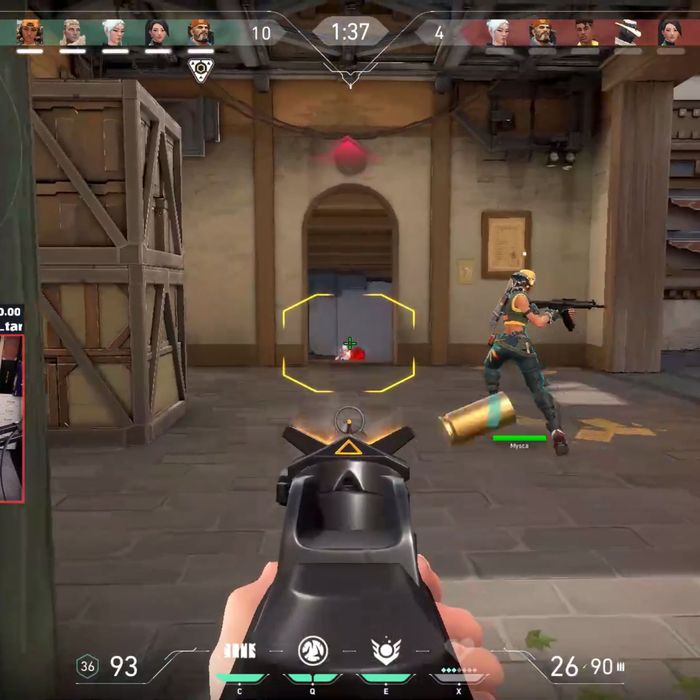 If you're starting to feel as though everyone is streaming during the pandemic, that's because they are. According to The Verge, 2020 was the "year of the Twitch streamer," with millions of people spending 1.6 billion hours on Twitch. Even Representative Alexandria Ocasio-Cortez joined in, streaming the game Among Us to as many as 435,000 viewers — one of the 20 biggest streams ever, according to TwitchTracker. If you dream of becoming streaming's next AOC, or even Ninja, now is as good a time as ever. While you may not have the same immediate success, the potential is out there: You can make money or just enjoy games with a community of viewers. Especially if you're prepared.
Alexander "Alexotos" Medeot, whose channel focuses on building and designing mechanical keyboards, advises beginners to start small — and be brief. "I thought the more time I spent streaming meant more people discovering my stream. In most cases, it's the furthest thing from the truth," he says. Another mechanical-keyboard-building streamer, Tae Ha Kim, recommends streaming with a plan in place. "Having a set schedule that viewers can expect to see you live is beneficial. Learn to use your time efficiently and wisely and take time to prepare actual content for streams," he says. Streaming without a goal in mind is like planning a heist without knowing if the bank has any money in the vault.
In terms of content, Medeot says, "Make sure you enjoy the content you're streaming. The internet is the biggest bullshit detector going, so if you try to fake enthusiasm, you'll end up looking silly." From there, it's a matter of balancing gaming with participating in the chat. Sara "Pumpkinberry" Paige, who runs a tabletop RPG stream called Tablestory, says, "Think of yourself as an entertainer, a comedian, etc., in a room full of people."
If that's a role you're ready to take on, we asked Medeot, Kim, Paige, and five other professional streamers to share their tips on how to do it well and what equipment to do it on.
Best mic and mixer for streaming (for most people)
"Great-quality audio is essential," says Tom "Unit Lost" Stewart, a streamer who often makes videos about the popular FPS game Overwatch. Paige agrees, saying, "Audio is the first thing you should upgrade in any stream." They both use the same setup: a RØDE Procaster XLR microphone plugged into a GoXLR, which Paige describes as "a mixer, compressor, and voice-effects changer rolled into one." While you may choose to start with a less expensive USB mic (like the Blue Yeti, below), Paige says it won't have the compression you need to keep your volume levels consistent. "I play scary games every Friday and scream a lot, so it wasn't an option to not have it working properly," she says.
Best premium microphone for streaming