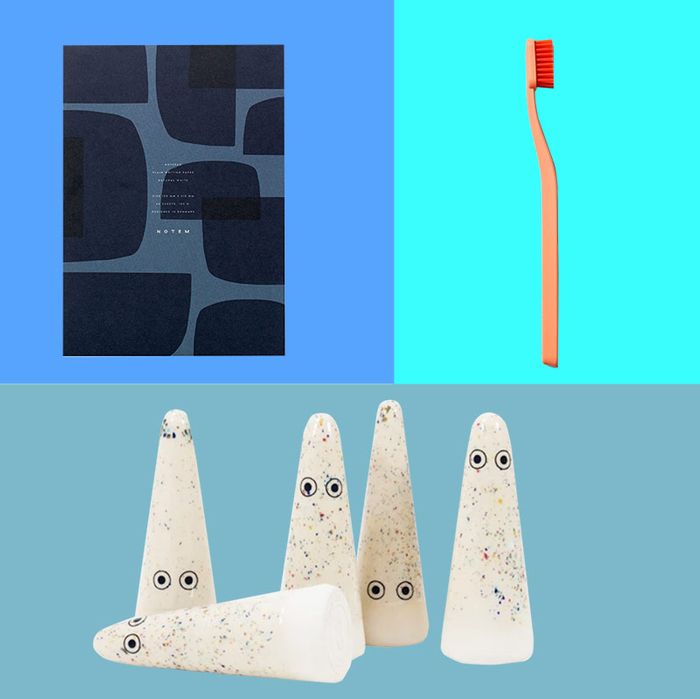 Photo: Courtesy of retailer
Being a Strategist staffer abroad carries a certain level of responsibility. While we may be ostensibly relaxing, we still have to keep our eyes peeled for any exciting products worth bringing home and spreading the word about. So when I went to Scandinavia, the birthplace of all things design, I was ready to sniff out some serious finds. And find I did. My wares include a statusy Swedish raincoat, a genuinely adorable brand of Danish ceramics, and a new notebook that might take the place of my reigning favorite. Here are all the things I schlepped back across the sea, which you can conveniently buy from the comfort of your couch.
My traveling companions quickly brought it to my attention that my plan to run around Northern Europe — with a pit stop in London — without a raincoat was remarkably shortsighted. I countered that I had lived in rainy Providence for four years without one and got along just fine. Then we passed the Stutterheim store. Stutterheim is a statusy Swedish brand that nabbed the top spot in our best raincoats for women roundup during Rain Week. I had long admired its minimal silhouettes and muted palette but couldn't justify the price tag. But then I learned two important things: Stutterheim is much cheaper in Sweden, and the store we found was having a sale. A friend of mine went for its classic Stockholm jacket in blush, but I gravitated toward the Mosebacke. The sweetest store attendant I have ever met (who was obviously not communicating in his native language) said he found it better for "woman with shape," and I agree. The slight A-line flare leaves some much-appreciated wiggle room around my hips and lets me comfortably button the coat all the way down. I bought it in a classic camel color, but I also love the idea of wearing sky blue on gray days. I wore mine for the rest of the trip, received many compliments, and, almost as important, stayed dry.
If you ever find yourself in Stockholm, stop by the Acne Archive, Acne's fancy name for its outlet store. After playing dress up for over an hour, I walked away with a striped sweater that truly stands out from the dozens of other striped sweaters hanging in my closet, due to its asymmetrical stripes and mishmash of colors. The one pictured above, while not exactly the same, has a similar spirit.
Letting a Strategist writer loose in the Hay flagship is like letting a child loose at Disneyworld. If you're unfamiliar, Hay is a Danish brand that is widely beloved for its well-designed yet lighthearted home wares. While I couldn't fit a wonky vase or marbled jug in my suitcase, I did pick up this fun toothbrush — mostly because my Radius Tour travel toothbrush had snapped in half but also because I wanted a souvenir to remember my pilgrimage.