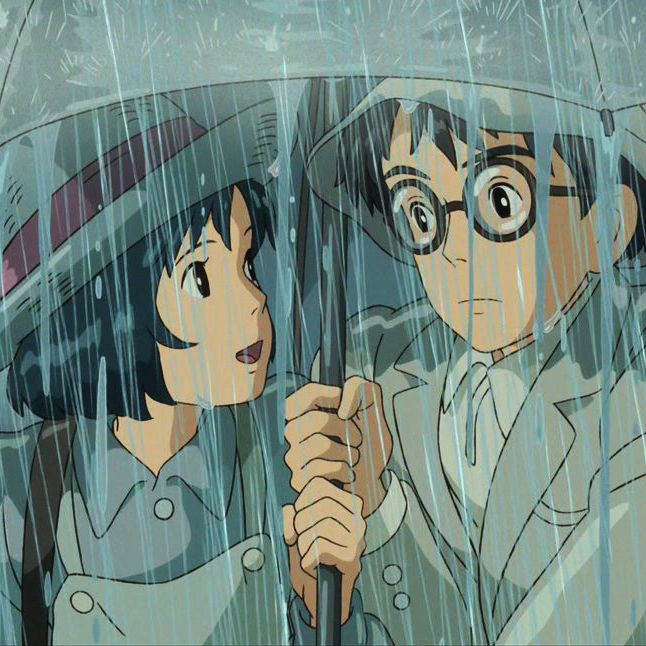 Photo: Courtesy of Studio Ghibli
Even though we may be leaving the house less, essential errands, dog walks, and leg stretching are still getting us outdoors. And whether sheltering in place or not, spring and summer weather reports often pose a wardrobe challenge: How does one get dressed for a combination of frequent rain showers and warm temperatures and high humidity? The weatherproof gear you already own might be too insulated and plasticky for the mugginess ahead, which means some standbys like your trusty Stutterheim are out. To find equally trusty rain jackets that are also lightweight, we asked 17 fashion directors, editors, boutique owners, stylists, and other cool people about the rain gear they rely on for springtime showers. Below, a taxonomy of raincoats for men and women (at every budget) that won't make you sweat.
Best
under-$100
warm-weather
rain
jackets
for
men
According to Tyler Gaul, the founder of skin-care brand Protocol, "Uniqlo is an obvious choice for quality, affordable basics." These days, he thinks the brand even gives Everlane a run for its money when it comes to cut and fit (and Uniqlo's stuff, he notes, often costs even less than Everlane's). Gaul calls Uniqlo's Blocktech Parka "an ideal, old-faithful, grab-and-go water-repeller," that can also be "dressed up a bit." Uniqlo promises that the jacket will keep you dry: Its water-resistant and windproof shell repels rain and wind on the outside, according to the brand, while a moisture-wicking interior combats sweat on the inside.
Television personality and outdoor enthusiast Garrett Yrigoyen relies on this coat on warmer rainy days, because "it helps keep me and my under layer dry." He adds that "it's lightweight, so if the sun comes out, I can roll it up and stuff in a bag."
Yrigoyen also loves this "light, rainproof coat" that he says "keeps me dry, but is not as thick as the Columbia jacket." It's ideal for when the weather report calls for all-day drizzling, he says, because "if it's pouring, you might still get a little wet" in this.
As a former Londoner, Strategist writer Louis Cheslaw knows a thing or two about rainy weather. He says this easy-to-smoosh Marmot jacket "is particularly great for warm weather, because it's light and collapsible enough to fit in a tote," adding that the zips under the armpits mean it doesn't make you sweaty like so many rain shells can. "If I step out and it's windier than expected, it's also a windbreaker that provides a barrier between me and the cold." (Its price is technically $99.95, hence it appearing in this category.)
Best
under-$200
warm-weather
rain
jackets
for
men
Film director Ben Dickinson is a big fan of Everlane, telling us the cropped silhouette and muted colors of this jacket make it "look like it's from the future." The waterproof ReNew Storm Jacket is constructed with three layers of technical fabric, the middle of which is micro-perforated with millions of tiny pores that let heat escape, according to the brand. It also has handy features like an interior zip pocket to keep your phone dry and hood-adjustment toggles to allow for better peripheral vision.
"I'm actually not someone who keeps rain jackets standing by at all times, but if it's around, I will always turn to my navy Tretorn to keep me dry," Daily Front Row chief content officer Eddie Roche says of this nautical navy style with white buttons and toggles. "It's a cute look and does the job." Tretorn's jacket is PVC-free, meaning it should be more breathable than other rubberized slickers.
Richard Taylor, the founder of Oaki (a collection of rain gear for kids), told us about United by Blue's Recycled Rain Shell, which is made from a 100 percent recycled polyester and has a breathable PFC-free DWR finish. "It also has a great cut and an adjustable hood, which is ideal for walks and running errands," he says.
In our roundup of the best rain jackets for men, Bloomingdale's men's fashion director Justin Berkowitz told us about Stutterheim's collection of lightweight options that he says "are just as fantastic" as its heavier coats. This waterproof raincoat has sophisticated raglan sleeves, a hidden front zipper, and a ventilation panel on the back that adds breathability for the warmer months of the year.
While not technically a rain jacket, this street-style-worthy poncho will help keep you dry and make you stand out in a sea of Scandinavian slickers. "I love the fact that this poncho has sleeves that come all the way down," says stylist Neelo Noory. "This will actually give you a fighting chance when the raindrops decide to go sideways." Plus, the billowy sleeves will help get the air circulating inside the jacket during steamy days.
"Carhartt WIP, Carhartt's high-end line, is where I would buy all of my clothes if I could," says Gaul, because of "the quality of materials, craftsmanship, fit, and on-point color options." He likes the warm-weather edition of the line's Nimbus Pullover, calling it "light but sturdy." The pullover comes in a rainbow of colors, but Gaul suggests the classic lighthouse-worker yellow or "the lime, if you're feeling more extroverted."
Best
splurge-worthy
warm-weather
rain
jackets
for
men
In addition to the lightweight Stutterheim raincoat above, Berkowitz also recommends this one from Japanese outerwear brand Descente Allterrain, which he says "makes some of the most technologically innovative products on the market." The best thing about the garments, according to him, are their unique materials. While Berkowitz owns a Descente Allterrain trench coat that is currently unavailable, this hooded jacket has a similarly cool silhouette and is made from the same material, which he describes as "a fine, water-repellent mesh, meaning that even on the most humid of rainy spring days, the ventilated fabric will keep you both cool and dry."
Chris Kontos, the editor-in-chief of Kennedy Magazine, loves this versatile jacket from Strategist-approved Japanese outdoors brand Snow Peak, which he says can be styled with almost everything — "even a pair of shorts." Kontos adds that "its technical fabric is breathable and also protects you from the elements." While the price point is steep, Kontos promises that the Snow Peak garments he owns are high quality and last a lifetime. "It's a proper outdoor brand that makes great fashion."
Best
under-$100
warm-weather
rain
jackets
for
women
Outdoor expert Holly Johnson says this "lightweight, packable, and affordable rain jacket" is perfect for "hiking, backpacking, travel, and everyday use." She notes that it runs a little small, and recommends sizing up. It's available in 15 different colors, a few of which (including this classic yellow) are currently half off, which is why we're including it with our under-$100 picks.
"This jacket really keeps out the rain, but is lightweight and can easily be taken off and tied around your waist if it gets too warm," explains Carolyn Leber of boutique PR agency Boxwood Co., who told us she wears it on hikes and walks. "It has lots of pockets both inside and out for stowing keys, phone, snacks, and even a leash." Leber also notes that the fitted silhouette is super-flattering and that "the hood snaps up tight for protection in really stormy weather."
Noory, who has lived in several cities with temperamental weather, suggests this cute rain poncho as an affordable alternative to the traditional jacket. While it doesn't have sleeves, it can "pack up so easily into any bag you have," making its a good bet if you hate carrying around your jacket after taking it off once the sun comes out. And don't worry about getting other stuff in your bag damp: The poncho comes with a carrying case, and is available in four fun colors.