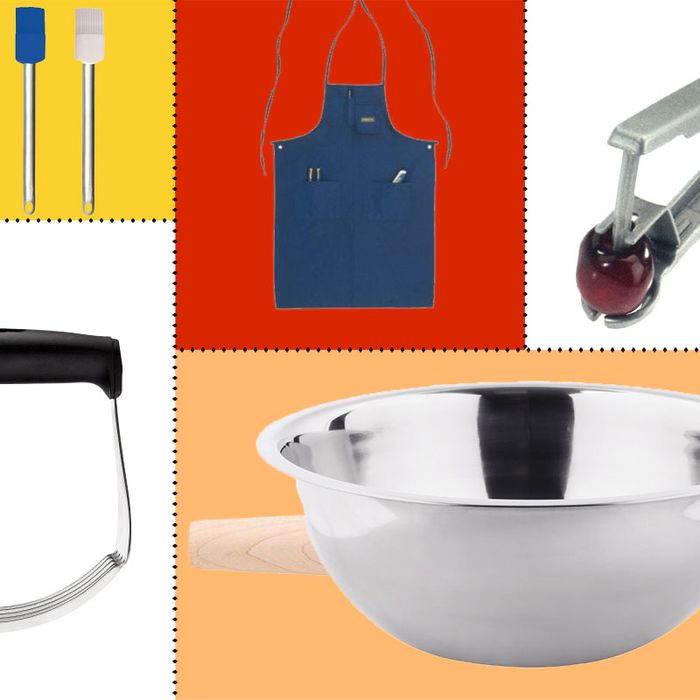 For flawless crusts, golden glazes, and pit-free fillings.
Since the Gowanus bakery opened in 2009, Four & Twenty Blackbirds has earned a cultish following for its perfectly turned-out pies, including the chocolate chess and — in particular — salted-caramel-apple (Grub Street named it one of the best in New York). Today, the empire's extended to a café at the Brooklyn Public Library and a new pie counter in Prospect Heights (you can buy The Four & Twenty Blackbirds Pie Book too). We asked sister co-owners Emily and Melissa Elsen which tools a budding pie baker should have in their arsenal. Here, a baker's dozen of their essentials.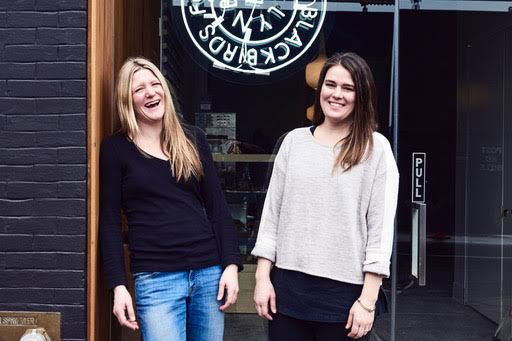 There are a lot of styles and makes of handheld pastry blenders out there, but most of them are subpar and fall apart. OXO got it right. Comfortable, easy to clean, and lasts forever, so you can make a lifetime of pie crust by hand.
These scoops are essential for dry ingredients when making large batches of fruit pies. It makes scooping all that flour for crust or prepped fruit for filling (and draining off the extra juices) incredibly easy — just try to imagine doing it with a ladle or measuring cup. Available in a variety of sizes, and they don't break the bank.
If you are only going to have one rolling pin in the house (and you have decided it's time to move on from using wine bottles to roll your dough) make it a tapered pin. Choose one made from good solid wood. You will never need to repair it (there is no metal rod through the middle that will break eventually) and it provides versatility in that the thicker center creates heavier pressure while the outer edges create lighter pressure. Work with it a little so you understand it's power.
Pyrex is the leader in baking glass. Forget about metal pans — clear pie pans allow you see what's happening on the bottom (i.e. if your crust is still pale). Here's a tip, actually: If the crust is pale but the top is browning, cover it in foil, drop the temperature 20 or 25 degrees, and bake until the bottom crust is done. No one likes a soggy-bottomed pie.
From the beautiful lands of Trinidad and Tobago, our secret ingredient. A classic component of many a delicious cocktail, Angostura Bitters have a flavor profile akin to allspice, and it's potent enough that you only need a few dashes. Add it to fruit pies that require spice — particularly apple — or custards pies such as pumpkin, sweet potato, or even pecan. It's that secret extra something.