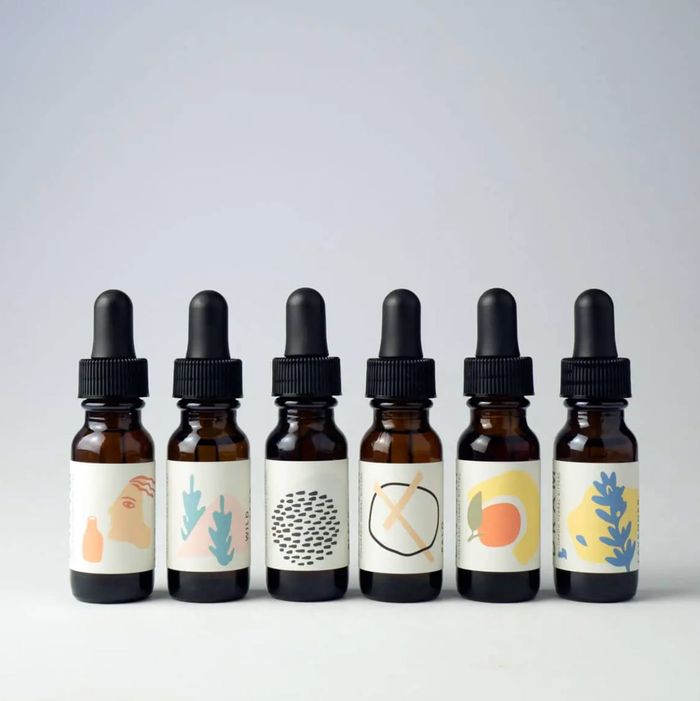 If you're looking to up your cocktail-making at home — or need a way to make your mocktails a bit more exciting as we head into the back half of dry January — bitters are a simple way to add more depth of flavor to any drinks you make yourself. "They give you loads of flavor in very little liquid," explains Nik Hannigan, the global brand educator for Fluère nonalcoholic spirits. "Bitters are the salt and pepper, the pinch of seasoning to your cocktail," adds Lynette Marrero, a co-founder of the all-female, high-speed bartending competition Speed Rack, who works as the beverage director for New York City–based Llama Inn and Llama San. (As a way to support their employees during the ongoing pandemic, Llama Inn and Llama San have set up a staff fund here). To find the best bitters for a home bar, we spoke to Hannigan, Marrero, and 11 other bartenders about their favorites. The 25 bitters they recommend below include classic aromatic bitters, herbal blends, the Peruvian brand that is a must for pisco sours, and more. We've organized their recommendations by flavor profile and lead each category with the products that came most recommended.
Editor's note: In addition to Llama Inn and Llama San, we've noted if other businesses mentioned in this story have set up initiatives to support them amid the coronavirus pandemic. If you want to support service-industry workers who have been impacted by the coronavirus, you can also donate to the Restaurant Workers' Community Foundation, which has set up a COVID-19 Crisis Relief Fund, or One Fair Wage, which has set up an Emergency Coronavirus Tipped and Service Worker Support Fund. Or, if you prefer to donate to restaurants directly, our friends over at Grub Street are keeping a running list of ones with individual funds here.
Best aromatic bitters
Aromatic bitters, according to our experts, are the most common and classic bitters you can get. They tend to have notes of spices and bittering herbs and are traditionally added to cocktails like old-fashioneds, pisco sours, and Sazeracs.
Jarek Mountain, a co-owner and the beverage director of Boston's Yellow Door Taqueria, says, "When it comes to bitters, every mixologist should have two staples: Angostura and Peychaud's." Julia Momose, partner and creative director at Chicago-based cocktail bar Kumiko, agrees: "Classic aromatic bitters like Angostura and Peychaud's are staples." According to Pete Canny, a co-owner of the East Village bars and restaurants The Wild Son, Goodnight Sonny, and The Wayland, Angostura bitters are ideal for making Manhattans or Champagne cocktails. ("If I was caught on a desert island and only allowed one, that would be it," he says of Angostura.) Peychaud's bitters, meanwhile, have a lower ABV, a slightly fruitier, sweeter flavor, and are ideal for cocktails like Sazeracs.
Johnny Caldwell and Taneka Reaves, a duo also known as the Cocktail Bandits, are fans of Jack Rudy's aromatic bitters. "Aromatic bitters add a little something extra to just about everything," they say. As for how the two use their preferred aromatic bitters: "Try them in an old-fashioned, a glass of ginger ale, or even a bowl of ice cream."
As Leyenda owner Ivy Mix, a co-founder of Speed Rack and the author of Spirits of Latin America, explains, "Pisco sours need a little drop of bitters on top to make them just so." She says that bartenders generally use Angostura to top the drink, but that in Peru you would traditionally use Amargo Chuncho, aromatic bitters that she describes as "dark and inky with lots of bitterness from quinoa leaves."
Best chocolate bitters
The pros say chocolate bitters tend to work best in cocktails made with dark liquors like rum and can have notes of cacao, chilis, and sometimes coffee.
Four of our experts (we're counting the two Cocktail Bandits as one) recommend Bittermens Xocolatl Mole Bitters, including Mix, who calls it "indispensable and very versatile." Mountain describes the flavor as a "combination of cacao, cinnamon, and spice that can bring out a richness in dark-liquor cocktails." The Cocktail Bandits agree and add that "the nutty and rich dark flavors of this chocolate bitter pair beautifully with spirit-forward cocktails." While they're a bit pricey, Mountain notes that "the quality of Bittermens' ingredients is truly unmatched and can enhance any flavor profile, even for the most discerning cocktail aficionados." Milos Kostadinovic, the beverage director for the Boucherie restaurants, explains that these bitters' high quality is due in part to the brand's use organic products," adding that he likes to add them to dark rum or tequila drinks.
The Bitter Truth's chocolate bitters are a favorite of Krissy Harris, the beverage director and managing partner of New York City–based Jungle Bird. She says that they're a little less complex, noting that the "simple bitter-chocolate and cinnamon notes add just the right amount of depth" if you want to try a twist on a traditional old-fashioned. "They're my favorite way to add complexity to that pretty straightforward classic," she adds.
Hannigan says BOB's Chocolate Bitters have notes of mocha and espresso and "will add fantastic layers of flavor to whatever you are making." Only a few dashes will give a drink "a lovely bitter, dark-chocolate depth," he says.
Best citrus bitters
Citrus bitters distinguish themselves from other fruity bitters (which we'll get to a bit later) by their bright flavor profiles, which the experts say work well in cocktails ranging from old-fashioneds to margaritas.
Harris calls these orange bitters "a go-to and a must-have for any bar" because of their versatility. "I use them in cocktails with sparkling wine as much as I use them in gin and whiskey cocktails," she says, adding that the "clean, bitter-orange flavor adds just the right amount of citrusy brightness without adding other layers of flavor."
According to Harris, the difference between Fee Brothers orange bitters and Regan's orange bitters is that Regan's has other layers of flavor beyond orange. Some folks like Canny prefer that, though; he says Regan's is what he uses to zhuzh up old-fashioneds. His other tip for these bitters: Add three to five dashes to a margarita if you happen to be out of Cointreau (or don't want to buy a bottle in the first place). "I actually prefer it because it adds that orange profile without the sugar," Canny says.
Bartender A-K Hada notes that Fee Brothers "has a great variety of flavors," pointing to the brand's grapefruit bitters as a particularly good option for those who want to get a bit more creative when building a citrusy cocktail.
According to Kostadinovic, these bitters blend citrus notes with chamomile to create a "fresh and floral" flavor that pairs well with chartreuse and rhum agricole.
Best fruity bitters
In addition to citrus, the pros told us about other fruit-forward bitters with flavors that they say work well in rum cocktails, Prosecco-based drinks, or even martinis.