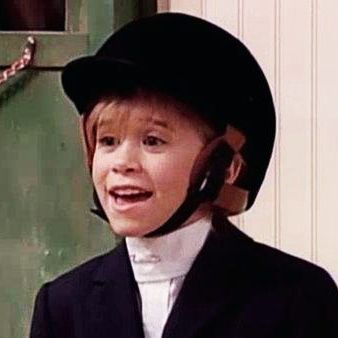 Here at the Strategist, we like to think of ourselves as crazy (in the good way) about the stuff we buy, but as much as we'd like to, we can't try everything. Which is why we have People's Choice, in which we find the best-reviewed products and single out the most convincing ones. (You can learn more about our rating system and how we pick each item here.)
And while we've written about lots of helmets before — including one writer's favorite bike helmet, the best motorcycle helmets, and the best bike helmets for commuters — here, we've rounded up the best horseback riding helmets, as praised by the most enthusiastic reviewers on Amazon.
Best-rated horseback riding helmet
A quarter of all five-star reviewers call this riding helmet "comfortable," like one who writes, "These helmets are super comfortable, well padded, well ventilated, and the adjustable fit leads to a comfy feel regardless of your head size." Another customer appreciates that "You don't look like a mushroom head wearing it," explaining, "It sits nicely on the head, comfortable over the forehead area." And she's not the only one who notes that this doesn't make them look like a mushroom: "I mostly trail ride so I wanted something durable and cool, but I also do small local shows and wanted something that looked nice; this helmet fits the bill. This is the most slimming non-bubble or mushroom head looking helmet I have tried on." Another reviewer attests to how protective the helmet is too, explaining, "This is my second Deluxe Schooler Helmet. My first one met an untimely end when I took a nasty fall, down the side of a mountain, off of a running horse. It is a long story how that happened but the important information is that I walked away from the accident with just some bumps and bruises thanks to my first helmet. It ended up with a giant dent in the back where I impacted the rocky path. That is why I bought a new one here."
Best-rated (less expensive) horseback riding helmet
Many reviewers mention that they typically never wear a helmet while riding, yet this helmet converted them. "In my 50s, and I have almost never worn a helmet. We western riders just did not grow up with helmets," one customer explains, but adds, "After riding 40 years without a helmet, I moved my horse to a new barn and found out after that they have a helmet rule. I am impressed. It is nothing like the old uncomfortable helmets of old. I forgot I had it on." Another reviewer admits she's "too vain to wear a helmet," but after watching a friend get "bucked off" her horse, she purchased this one: "The image of one's head coming in contact with concrete at a rapid pace haunted me. I figured better to look like a bobblehead now than risk sporting a drool-bib later. I plopped my new helmet on as soon as it arrived. No bobblehead." A few agree that this looks better than other helmets, but one adds that this one also protects your head the best, explaining, "I was bucked off a horse. I was flung like a rodeo cowboy. I landed on a hard-packed arena floor, felt my eyes roll up into my head. I got to the trauma center very alert. MRI showed mid-level concussion, and several fractured ribs. This helmet did not fail. It protected me from a violent accident."
And now for some micro-picks for every type of horseback riding helmet you might be looking for.
Best riding helmet with adjustment dial
"I love the dial system on this helmet. It lets me adjust the helmet to my head perfectly for a snug fit," writes one reviewer, adding, "Same thing with the chin straps. Totally adjustable." Another rider agrees that the dial makes it more customizable than other adjustment options, calling it, "Super comfy, nice and snug, and love the dial size adjustment for the custom fit. It looks like a much more expensive helmet, no one believes me when I tell them the price." One rider even fell off her horse while wearing this helmet and says, "This helmet saved my life. I landed on my head and was then stepped on by my horse. I suffered a major concussion. If I would have not been wearing my helmet my skull would have been crushed by the weight of the horse stepping on my head." One reviewer even took "three hard falls" in this helmet and came out with "no concussions and the helmet didn't get damaged." She continues, "The inside adjustable padded helmet liner plus adjustable band with lock rotation in the back ensures a proper but comfortable fit for anyone."
Best lightweight horseback riding helmet
Lots of reviewers describe this riding helmet as lightweight, including one who raves, "I went riding with it on a few days ago and I could hardly feel it; so light and comfortable." Another rider is impressed with how comfortable and breezy this helmet is: "This helmet is so comfortable and I have never left a ride with a headache or any type of head pain, and even if the hot New Mexico summers I sweat minimally." The adjustment dial also stood out to many riders, including one who admits, "I was hesitant about the dial-fit and flip-fold system but it fits even better than my other helmet that just had the additional pads to make it fit. It seems very comfortable and lightweight."
Best horseback riding helmet with a visor
Riders that like to go off on outdoor trails appreciate the extended visor on this helmet. "Love the choices in design and the visor to help protect from sun while trail riding," notes one customer, adding, "It is a super comfy helmet although you will sweat with it, but better to be protected." One more thinks that "you don't have to spend a ton of money to get a great helmet," explaining that this Troxel helmet is "Light and easy to fit. The Dakota has a long sun visor and several color choices." A third reviewer appreciates that this gives "a more adult helmet look," while noting that "it fits very well. I forget I even have it on." One even thinks this is the "best helmet ever," describing it as "low profile and tough. I beat the crap out of mine for three years still looks brand new. Best value and crazy safe."
Best horseback riding helmet with additional padding
This helmet doesn't have a dial adjuster, but Tipperary sends additional padding for shoppers to customize their fit, a feature appreciated by many satisfied reviewers. "I love this helmet. It's comfortable, adjustable with the extra foam pads they include, and doesn't make your head look like a mushroom bubble," explains one customer. "It comes with so many different padding options that you can customize it yourself if it is not an exact fit," adds another, but for her, the stand-out feature was the shape: "I specifically chose this helmet because I love how it covers the lower part (behind) my head. I have had a concussion from a horse and been hit in that spot. So having a helmet covering my injured area of my head makes me feel a lot better." One rider says that this helmet is "so much more comfortable than the Ovation helmet I was using before. The Ovation's dial tightening system always felt like it was digging into the back of my skull, and I felt that if I was in a bad fall it could actually do some damage because of where it sat at the base of my skull. This is much more comfortable and it feels like it properly cradles and protects my skull instead of creating pressure points."
Best vented horseback riding helmet
"I ride many horses a day in the Florida summer heat and the vents in this helmet are a lifesaver," writes one reviwer of this Ovation riding helmet. They also speak to its durability: "I recently had a fall and hit my head hard, this helmet protected me well." One reviewer says she never used a helmet, citing them as uncomfortable and sweaty, but this helmet changed her mind: "I was a cowboy hat gal all the way, but getting a bit older (wiser?) and riding more often in rougher country, I got to thinking if I got dirt-darted, it would be hours before anyone even thought to look for me. Even though I'm middle-aged, my momma was nagging me to wear a helmet when I ride alone, and you don't argue with momma, so I got one," she writes, admitting, "And you know what, it's not a big deal at all. The vents keep air moving along, so it's not any hotter (maybe cooler) than my cowboy hat." Another reviewer describes this helmet as "light as a modern bike helmet," and compares it to her "old helmet that was not vented, black, heavy. Boy did it make me sweaty. This helmet is airy by comparison, in weight and in ventilation."
The Strategist is designed to surface the most useful, expert recommendations for things to buy across the vast e-commerce landscape. Some of our latest conquests include the best acne treatments, rolling luggage, pillows for side sleepers, natural anxiety remedies, and bath towels. We update links when possible, but note that deals can expire and all prices are subject to change.