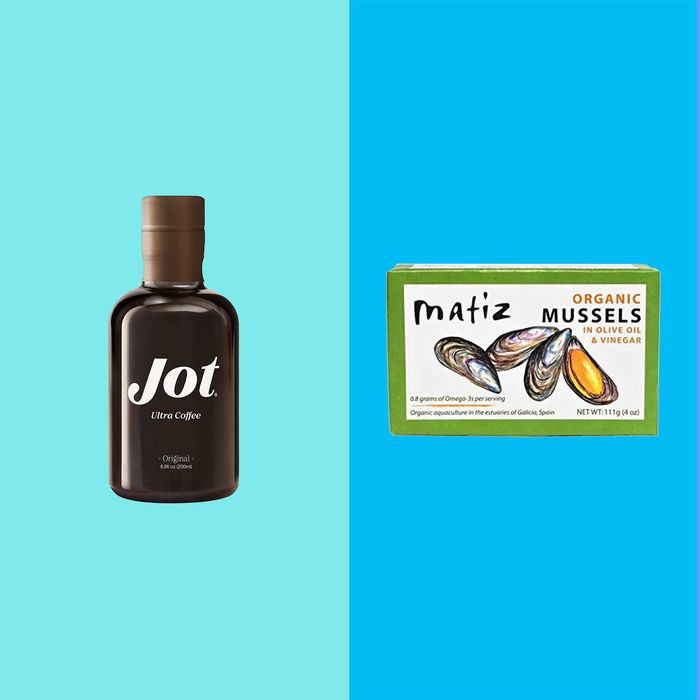 Photo-Illustration: Courtesy of the retailers.
Secret Santa exchanges should, in theory, be a lot of fun, because who doesn't like getting presents? But whether you're playing with family, friends, or co-workers, drawing the name of someone whose interests you barely know — or someone you really want to impress (e.g., the big boss) — can pose a daunting gifting challenge. To help you navigate your Secret Santa shopping this year, we put together a list of gifts for every type of co-worker, family member, and neighbor — from the cousin who loves matcha to the grandparent who is also a cat parent and everyone in between.
For the roommate who always oversleeps
For an instant running-out-the-door latte, all they have to do is add a single tablespoon of this concentrate to their alt-milk of choice.
For the girlfriend who binges Bravo
For the boyfriend on DoughTok
This stainless-steel press, which comes in three different sizes, makes ravioli, dumplings, pierogi, and empanadas.
For the daughter with a Hormone Monster
A set of "goo-getter" acne patches designed to drain and diminish whiteheads.
For the tween niece with a '90s obsession
A sparkly Caboodle she can use as a Dopp kit for her sleepovers.
For the son who hates cooking
You can't go wrong with fancy canned mussels.
For the little brother trying to make gains
Pocari Sweat, a favorite of jeweler Ben Baller, is the Japanese equivalent of Gatorade (with much better packaging).
For the brother-in-law you barely know
Who doesn't love a food-centric ornament?
For the friend who bakes misshapen cakes
These Matryoshka measuring cups were the hit at the last Strategist Secret Santa.
For the friend who wakes and bakes
Fifty flavored pre-rolls with a sweet fruit taste and pattern of your choice.
For the neighbor who's always waiting for soup season
A bag of hot-pot base from Fly by Jing will be just the thing to get them through the winter.
For the sibling who's a Timothée Chalamet stan
So they won't be as confused during their tenth rewatch of Dune.
For the mom who has reluctantly given up on paper straws
These pasta straws won't disintegrate mid-drink while still being kind to the planet. Bonus: They're gluten free.
For the grandpa who loathes new things
A bar of classy Claus Porto soap.
For the co-worker who snacks through lunch