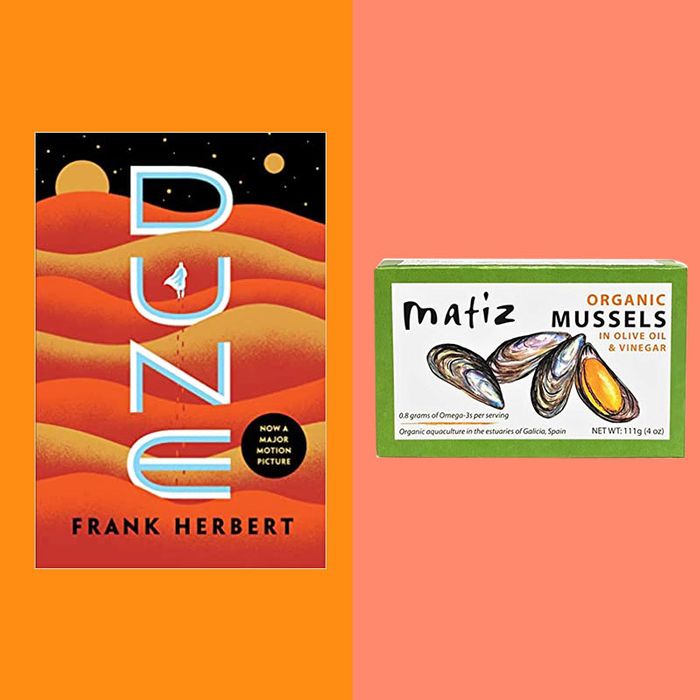 Photo-Illustration: Courtesy of the retailers.
Secret Santa exchanges should, in theory, be a lot of fun, because who doesn't like getting presents? But whether you're playing with family, friends, or co-workers, drawing the name of someone whose interests you barely know — or someone you really want to impress (e.g., the big boss) — can pose a daunting gifting challenge. To help you navigate your Secret Santa shopping this year, we put together a list of gifts for every type of co-worker, family member, and neighbor — from the cousin who loves matcha to the roommate who is also a cat parent and everyone in between.
For the friend who just moved into a new apartment
A truly fun get-to-know-you game to bust out during their housewarming.
For the grandma whose sprinkle cookies could use a zhush
For the aunt with very toned arms
Some status-y floor sliders she can break out during her Zoom Pilates class.
For the sibling who's a negligent plant parent
Photo: Courtesy of vendor
Mort Garson's mood music for plants should help their wilting Monstera.
For the kindergartner who already has a zoo of plushies
For the roommate who always oversleeps
For an instant running-out-the-door latte, all they have to do is add a single tablespoon of this concentrate to their alt-milk of choice.
For the teen who stays up late reading fanfiction
Writer Molly McGhee recommends this old-school book light for any nocturnal bookworms who are looking to keep "the blue-light blues at bay" (especially after a day of staring at screens).
For the girlfriend who binges Bravo
For the boyfriend on DoughTok
This stainless-steel press, which comes in three different sizes, makes ravioli, dumplings, pierogi, and empanadas.
For the daughter with a hormone monster
A set of micro-dart acne patches designed to destroy painful cysts.
For the tween niece with a '90s obsession
A sparkly Caboodle she can use as a Dopp kit for her sleepovers.
For the son who hates cooking
You can't go wrong with fancy canned mussels.
For the little brother trying to make gains
Pocari Sweat, a favorite of jeweler Ben Baller, is the Japanese equivalent of Gatorade (with much better packaging).
For the brother-in-law you barely know