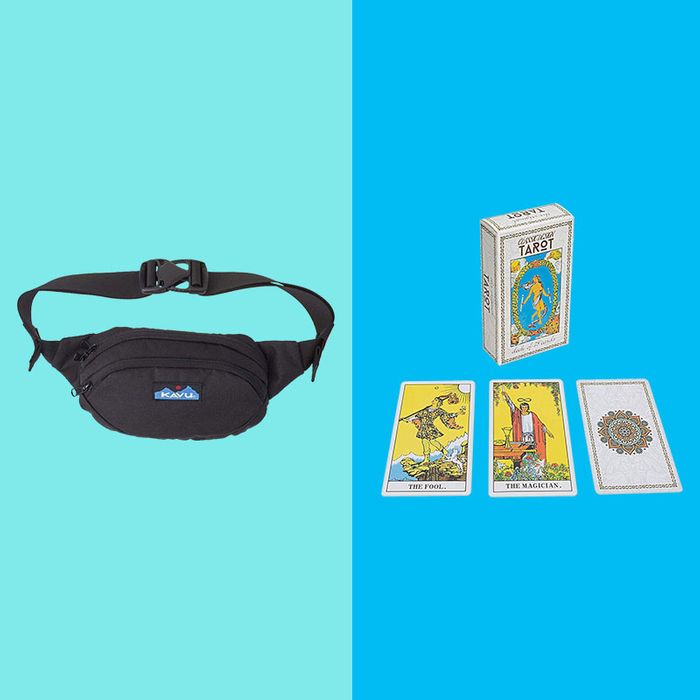 Photo: Courtesy of the retailers.
Secret Santa exchanges should, in theory, be a lot of fun, because who doesn't like getting presents? But whether you're playing with family, friends, or co-workers, drawing the name of someone whose interests you barely know — or someone you really want to impress (a.k.a. the big boss) — can pose a daunting gifting challenge. To help you navigate your Secret Santa shopping this year, we put together a list of gifts for every type of co-worker, cousin, and neighbor — from the teen who loves Animal Crossing, to the grandparent who is also a cat parent, and everyone in between. Best of all: Every gift on this list is Amazon Prime eligible and (as of now) will ship in the next day or two, and hopefully in time for your gift exchange.
For the co-worker who misses free office snacks
Grain-free curls to please even the most discerning of snackers from the gourmet popcorn brand LesserEvil (a former office favorite of many New York Magazine staffers).
For the bookworm cousin
Writer Molly McGhee recommends this old-school book light for any nocturnal bookworms who are looking to keep "the blue-light blues at bay" (especially after a day of staring at screens).
For the friend who is always baking
A vintage timer that'll help them keep track of their bakes and look nice on their countertop.
For the boss who's an office-supply aficionado
A minimalist organizer made of steel and wood for storing all of their pens and other desktop tchotchkes.
For the parent who loves their CSA
Ideal for keeping their half-eaten fennel and pepper fresh in the fridge.
For the teen who wants to zhuzh up their morning bowl of Cheerios
One pound of off-brand cereal marshmallows should do the trick.
For the sibling who needs a distraction
Senior editor Katy Schneider says these crunchy magnetic balls make the best stocking stuffer for fidgety hands.
For the uncle who (still) enjoys Zoom game night
For the co-worker who (still) loves Zoom happy hour
Each of these silicone ice-cube trays makes four perfect cubes that'll look nice in a rocks glass.
For the grandparent who is also a cat parent
For the college student who's always losing their pens