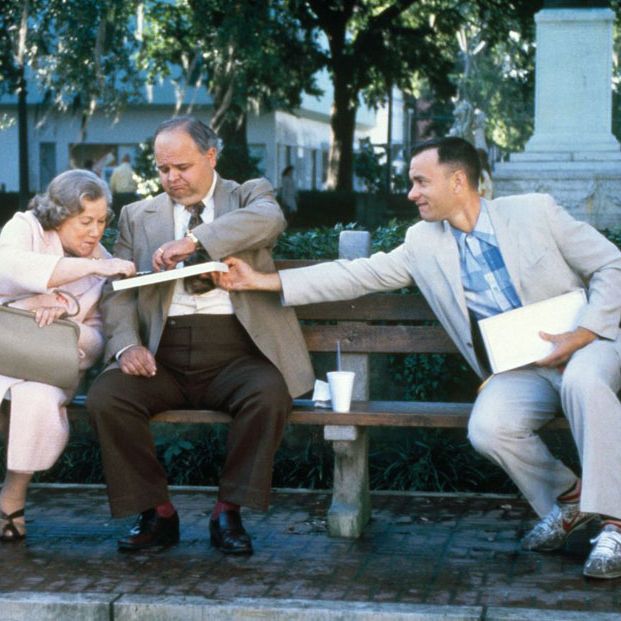 If you're planning on giving your sweetheart the gift of Valentine's Day chocolate, there's no reason to settle for a heart-shaped box of whatever's left at the drugstore. There's also the chance that your valentine doesn't even like chocolate. To help you make a better-informed candy choice for your sweet-toothed sweetheart, I asked chefs from across the country to share their favorite Valentine's Day candy, from the fancy chocolates they plan on giving to their loved ones to the nostalgic sweets that remind them of childhood crushes.
"I love chocolates from Torino, and I'm a lover of all things gianduia [an Italian hazelnut spread] and dark chocolate. I personally order from Venchi; they have a great variety of chocolates and hazelnut treats. I also love gifting people Amedei chocolate whenever I can find it; it's my favorite." —Scott Conant, chef and owner, Fusco, New York
"These Reber Mozart Kugel candies are classic Austrian confections layered in a bull's-eye fashion with marzipan, nougat, pistachio, and chocolate — need I say more? They give off a very 19th-century high-society vibe, with ornate wrapping and decadent layers. And if you have the hots for Wolfgang Amadeus Mozart like I do, well, that's just a plus. I highly recommend if you're looking to impress this Valentine's Day." —Jeremy Salamon, executive chef, The Eddy, New York
"I'm still a sucker for the Sweethearts. They make them now with all kinds of funny quotes. Any candy that can make you laugh is at the top of my list, and they only come around once a year, so it makes sense to enjoy them while you can." —Michael Fiorelli, executive chef and partner, Love & Salt, Los Angeles
"SweeTart Hearts are the best; the mouth-puckering flavors make me cringe in the best way. A line cook once gave me a box tied in a pink bow — someone told him they were my favorite, and it's a gesture I will never forget." —Thea Habjanic, executive pastry chef, La Sirena, New York
"What could be more romantic than chocolate and Champagne — they're aphrodisiacs that are perfect for the day of love. It's also a way to class up a childhood favorite (gummy bears) with adult flavors (Champagne)." —Jesus Nunez, chef, the Sea Fire Grill, New York
"For me, Valentine's Day is all about showering the lovely ladies in my life rotten: mainly my daughters Mia, 7, and Mikaela, 4. It's important for me that they know how special they are and that dad isn't afraid to send them flowers or chocolates. Both of them have vastly different tastes. Mia loves Dark Chocolate and Caramel Twix, where Miki loves White Chocolate and Caramel Twix; after careful consideration, I prefer Mikaela's white-chocolate Twix." —Michael Vignola, Henry at Life Hotel, New York
"I actually just bought these for little presents for my family for Valentine's Day. It's a brand of chocolate bar called Tony's Chocolonely. The chocolate bars are beautifully packaged, and the chocolate itself is delicious. They make perfect presents. They even make a valentine-themed bar. The company's mission is a really great one to support — they're making chocolate humanely (working against child labor and slavery), which is an issue with cocoa farming across the world." —Anna Posey, pastry chef and owner, Elske, Chicago
"What's more romantic than Piedmont in the winter, with the fog rolling over the hills and the scent of truffles, hazelnuts, and Nebbiolo in the air. These Antica Torroneria Piemontese Sweet Chocolate Truffles take me back to a tiny chocolate shop in the charming village of Alba. Nostalgia always wins for me on Valentine's Day." —Ali LaRaia, executive chef and co-founder, the Sosta, New York
"Hershey's Kisses! Pretty and perfect for Valentine's Day. Hershey's chocolate was our first 'chocolaty' love before we experienced 'real' chocolate. They melt in your mouth. It's so flirty. Especially as a child, dropping them in your classmates' cubby, because it is a 'kiss' after all. Plus, the experience of unwrapping them, to me personally, is just as exciting as an adult. They are a classic. You cannot go wrong." —Alex Baker, Yves, New York
The Strategist is designed to surface the most useful, expert recommendations for things to buy across the vast e-commerce landscape. Some of our latest conquests include the best dining room decor items, coffee makers, knife sets, Japanese coffee brewer, charcoal water filter, and drinking glasses for water and more. We update links when possible, but note that deals can expire and all prices are subject to change.
Every editorial product is independently selected. If you buy something through our links, New York may earn an affiliate commission.