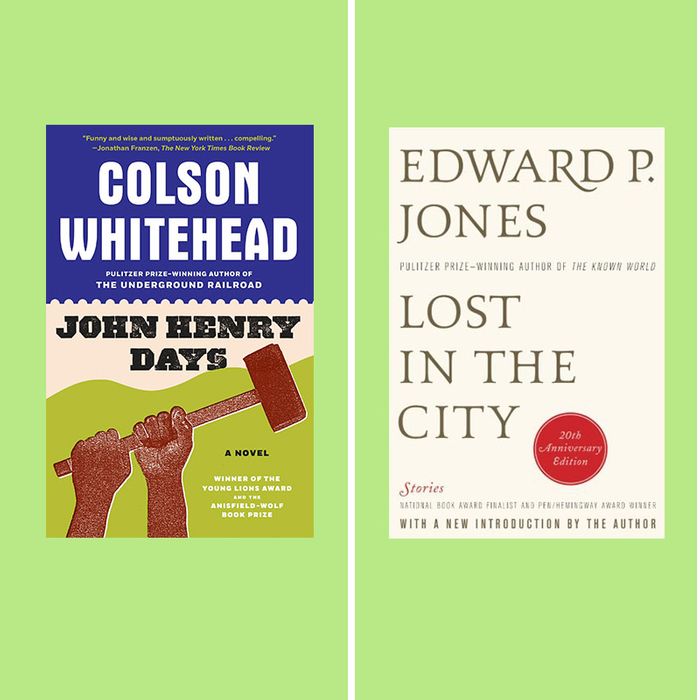 When I read a book, I always find myself wondering what books the author read while they were writing it. I've long imagined, for instance, that Alice Walker thought fondly of Zora Neale Hurston while writing The Color Purple, or Nicole Dennis-Benn called on Toni Morrison while crafting Here Comes the Sun. Those ruminations led to this series, in which I actually ask the authors of recently released novels, biographies, and nonfiction just that: what books they read while they wrote, and what books they feel their book is in conversation with.
For this third installment I spoke with Danielle Evans, author of Office of Historical Corrections, her first book in a decade. The novella and short-story collection follows a diverse cast of characters — from a passively racist white girl who doesn't realize she's wearing a Confederate flag bikini to an unmoored 20-something who sort of kidnaps a toddler on a bus. These five short stories set the stage for the novella, Office of Historical Corrections, which follows a young woman who works in an office dedicated to correcting inaccurate statements about historical events.
I first read Evans's work in 2015 and felt seen in a way that only happens when you've spent a lifetime reading books about people who approximate you but aren't you. That collection of short stories, Before You Suffocate Your Own Fool Self (2010) launched my obsession with books by Black women about Black women, and in some ways, led me here to this column. It also cured my aversion to short stories, which was rooted in never wanting a good thing to end. Her second book is even better than her first (or perhaps I'm a better reader). It's subversive, a little surreal, and rooted in the kind of realism that makes me want to go back and read it all again. I found myself gasping reading "Boys Go to Jupiter," and never wanting "The Office of Historical Corrections," to end (seriously, if someone at HBO reads this, I need a miniseries on that yesterday!).
Below, the books Evans read while writing her own — from Colson Whitehead's second novel to a not-yet-released short-story collection set in the cities and suburbs of Florida that dips into the lives of ordinary people at a moment of deep personal reckoning.