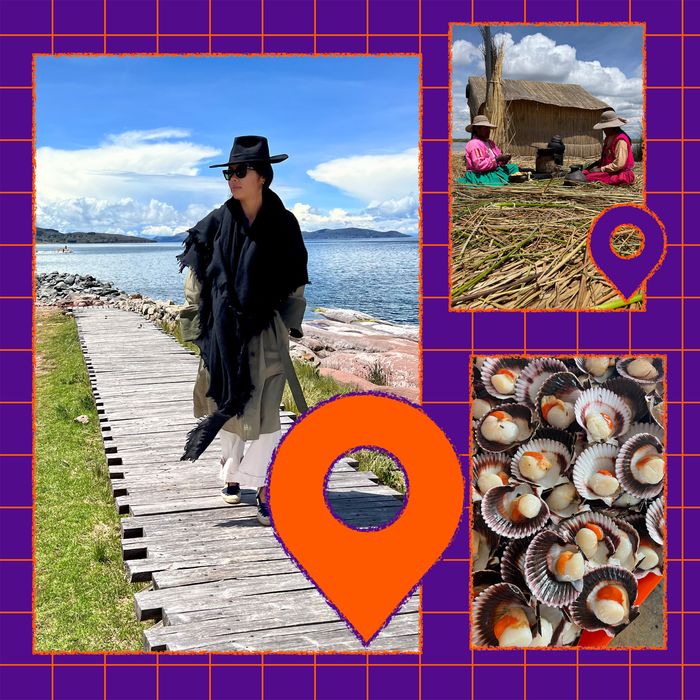 Photo-Illustration: The Strategist: Photos: Tessa Tran
Everyone knows that person who spends weeks sniffing around travel blogs, going deep into Tripadvisor rabbit holes, collecting Google docs from friends of friends, and creating A Beautiful Mind–style spreadsheets to come up with the best vacations and itineraries possible. In this recurring series, we find those people who've done all the work for you and have them walk us through a particularly wonderful, especially well-thought-out vacation they took that you can actually steal.
When Tessa Tran, CEO of accessories line Chan Luu, and her husband began thinking about their first big trip post-COVID, they knew they wanted something new and unknown. "We had never been to Peru," Tran says, "let alone South America." They decided to look into flights and booked their tickets only two weeks before the trip. "Peru has always been on my radar, specifically its rich biodiversity, from the Andes to the Amazon rainforest to all the way to the coastal regions," she says. While there were certain bucket-list experiences Tran was excited about, like visiting Lake Titicaca and checking out the food scene in Lima, they didn't make any concrete plans ahead of traveling. "Whenever I visit somewhere new, I like to stay put for at least three nights to get to know the area," says Tran. "I don't love having a packed itinerary with plan after plan. I like to wander and see where the day takes me." The one caveat to spending a week 12,500 feet above sea level? "Altitude sickness is a real thing." Here, Tran shares her favorite local craft markets, morning tennis spots, and the Andean chowder she now re-creates at home.
4 a.m.: Check into the hotel
We touched down in Peru at 4 a.m. — flights were not the most convenient. We ended up booking a flight from L.A. to Dallas, then Dallas to Lima. (There are direct flights through Latam Airlines, however.) We checked into Hotel B (Jirón Sáenz Peña 204) and were greeted with a glass of Champagne (followed by a pisco sour), which was the earliest and latest drink we've ever had. The hotel is located in the Barranco district, right on the water. When we got to the room, I noticed the circular bath mats with delicate crochet trim. The next day I asked the hotel to help source a dozen more to bring home with me.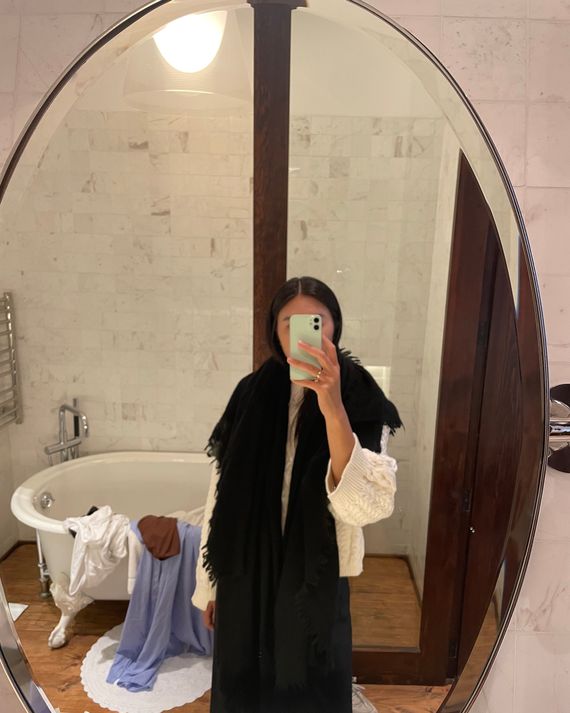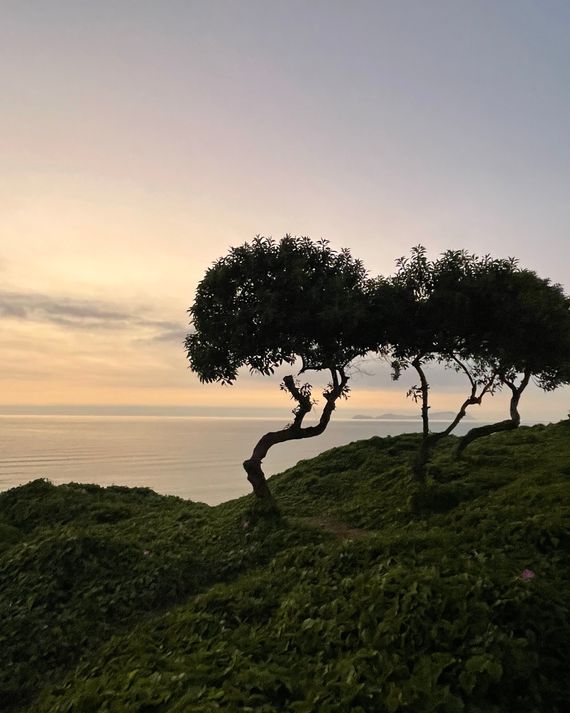 11:30 a.m.: Squeeze in an early lunch
We slept almost until our 11:30 a.m. reservation at Kjolle (Av. Pedro de Osma 301). After booking our flights, I did a quick search of spots in Lima. I landed on this New York Times article featuring chef Virgilio Martinez and searched for a reservation at his restaurant. As to be expected, nothing was available at Central, but I snagged the single last reservation at its sister restaurant, Kjolle, located one floor above Central. I think the most memorable part was seeing Virgilio's botanical garden of dried herbs. The food and service were excellent, and the cuisine was thoughtful and creative; I also indulged in red wine before noon. As we left, we ran into the chef. He caught me pointing at him (while I was trying to show my husband), gave me a smile, and came over to chat.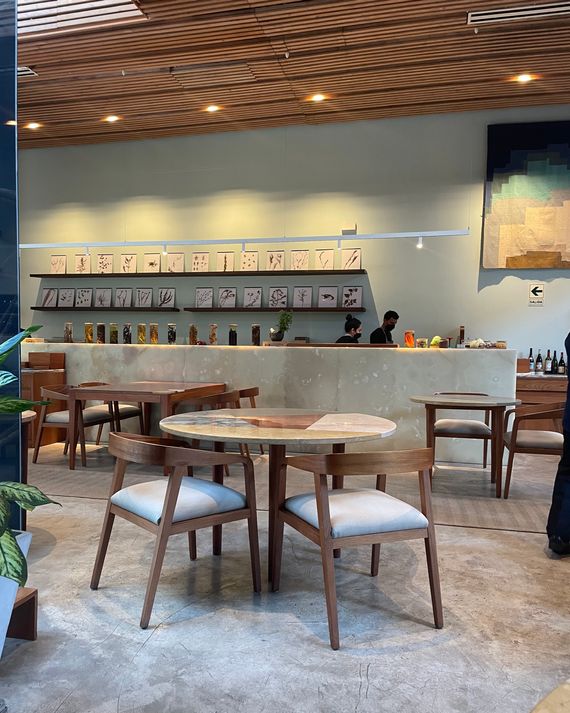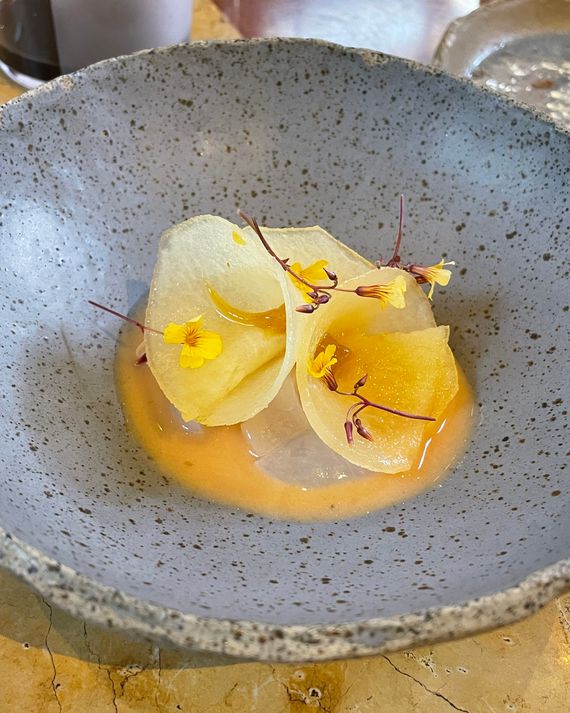 3 p.m.: Visit Museo Larco
This was probably a highlight of our Lima visit. Museo Larco (Av. Simón Bolivar 1515) showcases pre-Columbian art housed in an 18th-century royal building. The storage room has thousands of ancient pottery artifacts and is open to the public. The Erotic gallery was a surprising element and is not to be missed. The museum also has a charming café in the garden, where we shared a snack and an espresso.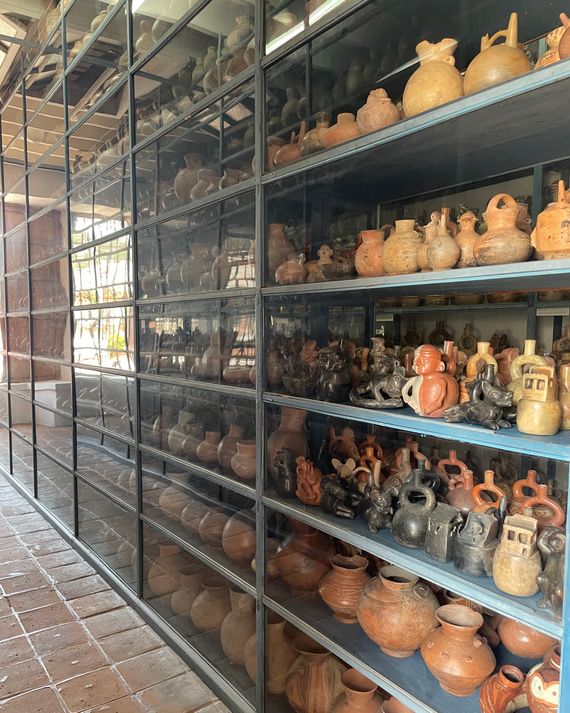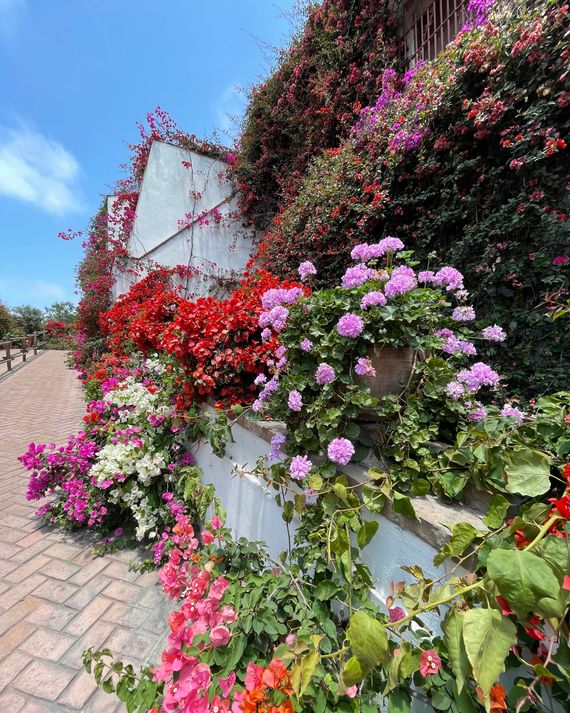 8 a.m.: Hit the clay courts in Miraflores
Every morning we rode bikes along the Miraflores bike path. December is summer in Peru, so it was 75 degrees and sunny. We passed by clay tennis courts situated on a cliff with an incredible coastline view. Once we found these courts, we knew what our plans would be each morning in Lima. We felt like we were playing at Roland Garros.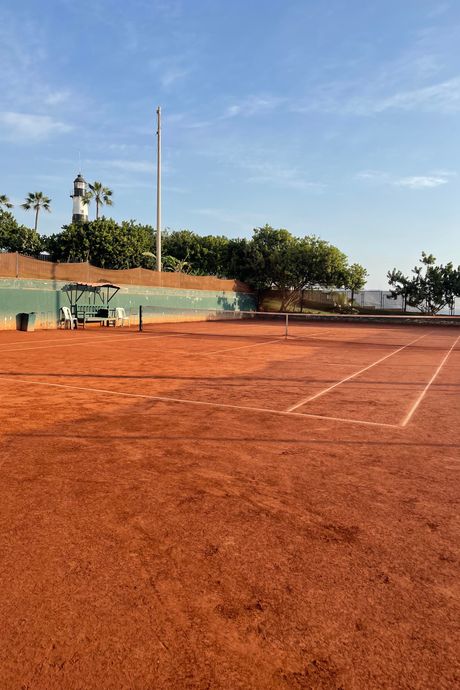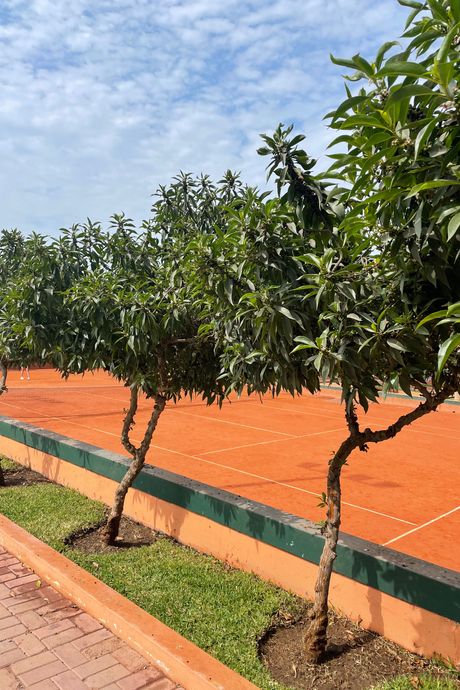 10 a.m.: Sample purple corn at the Mercado de Surquillo
Everywhere we travel, I always seek out local markets, whether it's food or crafts. Mercado de Surquillo (Lizardo Montero 705) offers so many incredible fruits grown in the Amazon. I tried snake fruit (salak) for the first time — the skin looks and feels like real snake skin. And I was obsessed with the purple corn. It has twice the amount of antioxidants found in blueberries. Peruvians steep the corn and make a traditional drink called chicha morada. After Mercado de Surquillo, we made a pit stop at a fish market near Playa Pescadores. Peru is the home of ceviche!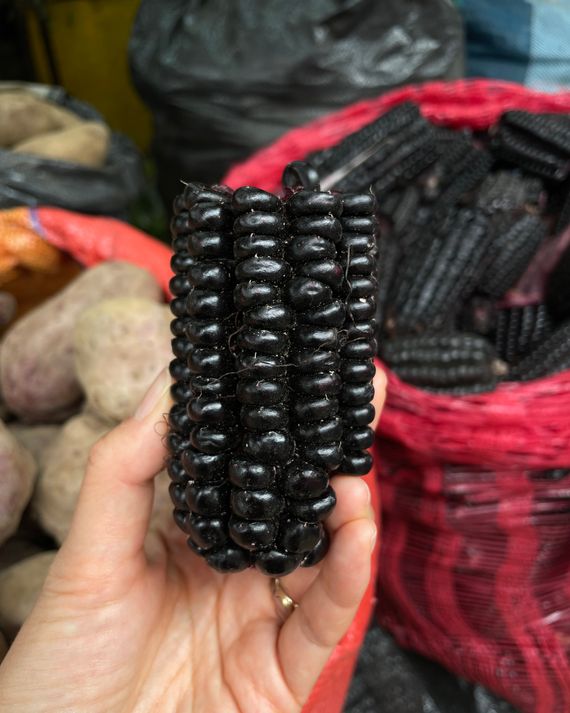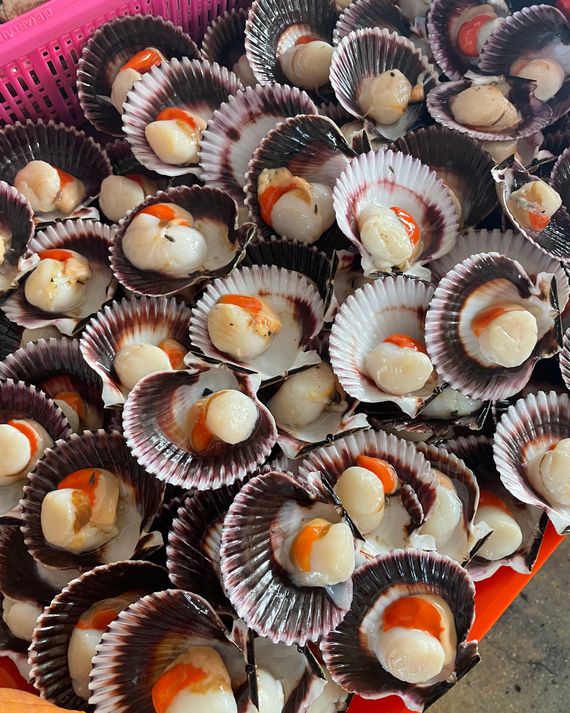 8 p.m.: Order the guinea pig bao
Chifa is a fusion of Peruvian and Chinese food, brought to Peru by Chinese immigrants. I didn't know what Chifa was until I came to Peru. You'll find at many restaurants, fine dining and casual, there will be ceviche and chow mein on the same menu. At Astrid y Gastón (Av. Paz Soldan 290)​​, we tried a guinea pig bao that was recommended by the chef. The guinea pig, a delicacy of Peru, was served with a Chinese twist.
9 a.m.: Pick up a bottle of pisco, then chill in the park
We were wandering around the city with zero plans. We strolled through the San Isidro district, and my husband found a cool liquor shop to buy a bottle of pisco to bring back home. The pisco sour is the drink of choice in Peru; it reminds me of an upscale margarita. From there we walked by a hair salon and I got my hair washed and blow-dried for 40 sols, which is about $11. Then we stumbled upon Bosque El Olivar, a beautiful park with hundreds of olive trees, in the middle of San Isidro.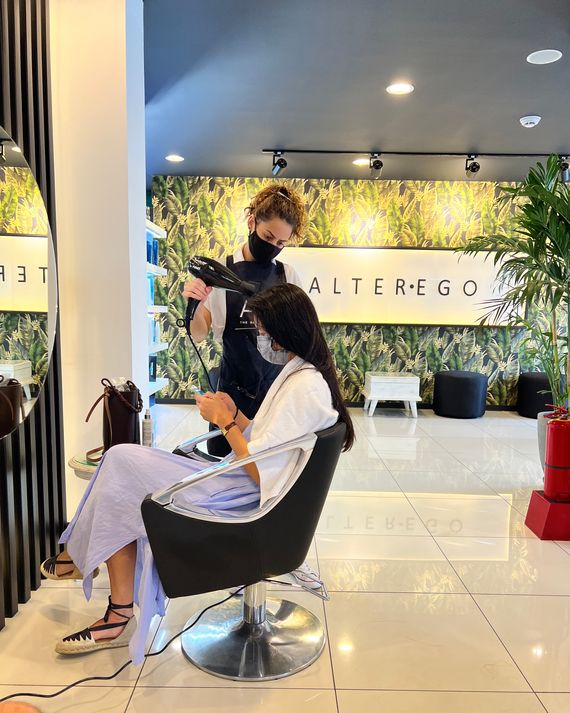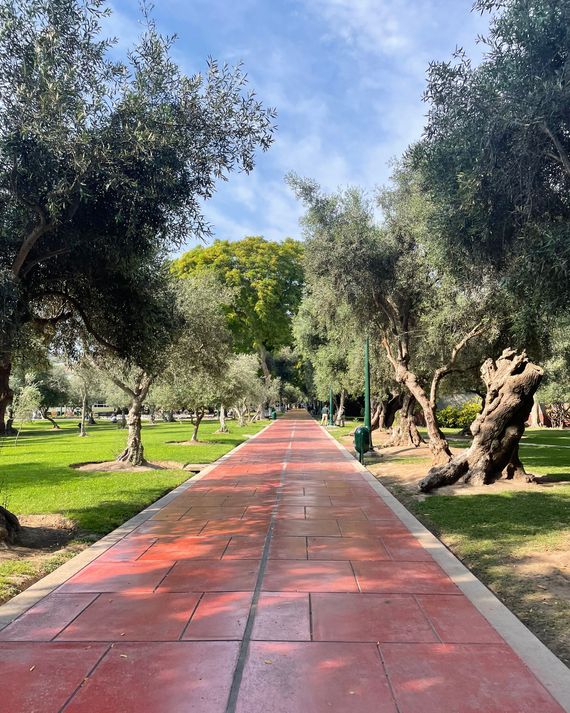 1 p.m.: Have a ceviche lunch
We headed toward Canta Rana (Genova 101), which is walking distance to Hotel B. This family-owned restaurant served classic Peruvian dishes, the freshest and simplest ceviche, and the best tasting beans soaked in oil and served warm. I'm still trying to re-create this snack. This was probably my favorite meal and ambience in Lima. Two blocks down the street, we walked into a bodega called Delifrance (Av. Sta. Cruz 982). The small shop sells homemade pasta, foie gras, grilled vegetables, tuna swimming in olive oil, and imported cheeses. If we were staying in an Airbnb, this market would be a nice option to mix things up.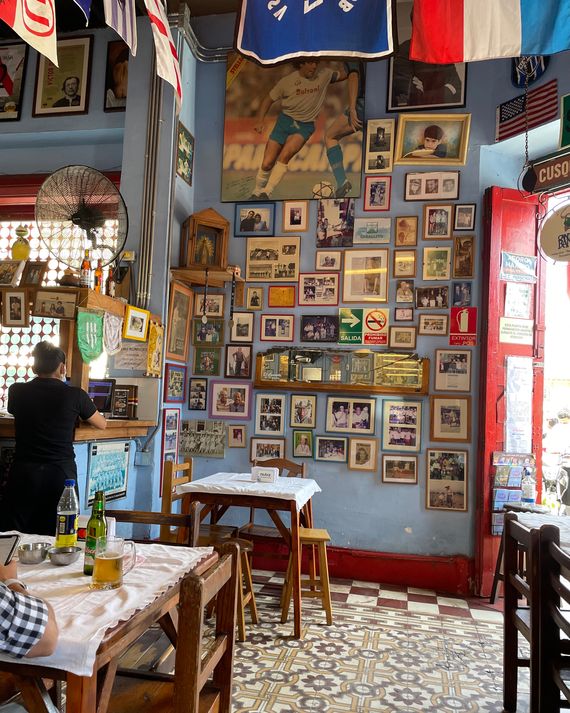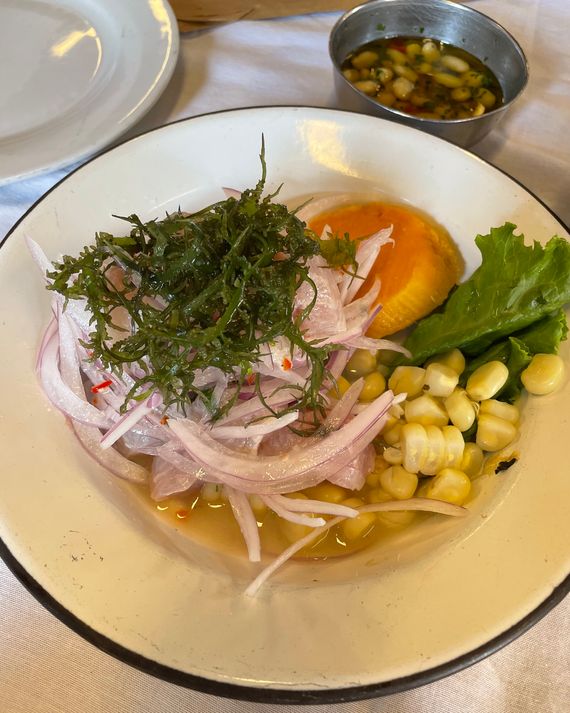 1 p.m.: Shop for alpaca knits and antique spoons
We took a direct flight from Lima to Puno. From the airport, Hotel Titilaka was about two hours away. I asked our driver (booked through the hotel) if he knew of any local craft markets on the way. He brought us to a market selling handicrafts and produce. I picked up two alpaca knits, slippers, a hand-embroidered jacket, antique silver wedding pins made from spoons, and a few knit llama ornaments for my nephew.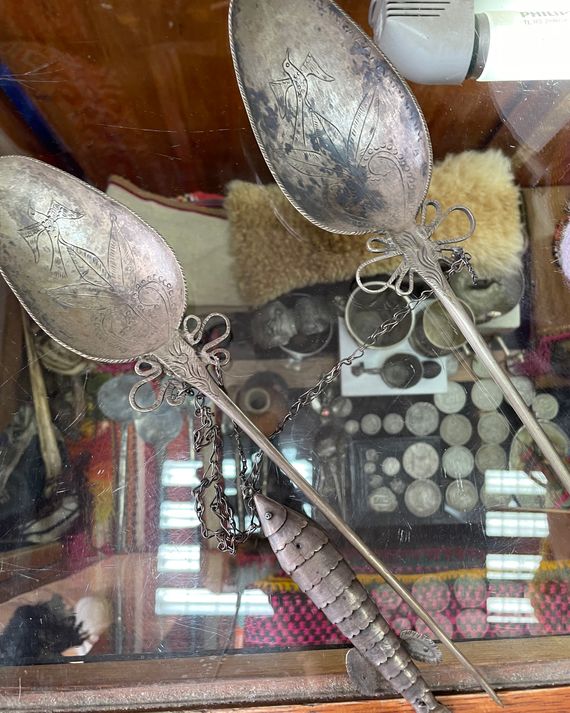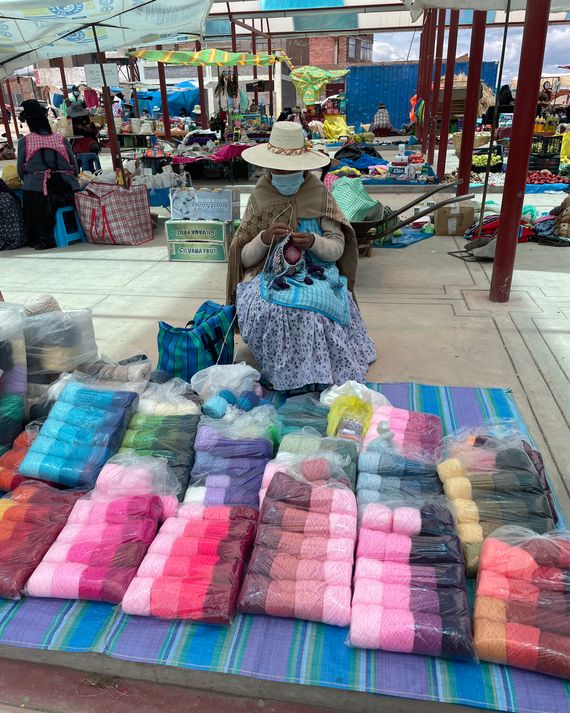 4 p.m.: Check into hotel on Lake Titicaca
While the hotel was checking us in, we took a stroll around the property. The hotel is located on a remote private peninsula on the lake. The next neighboring town is an hour way. This location has it all: vast open fields, water, farmland, and the most magical sunsets.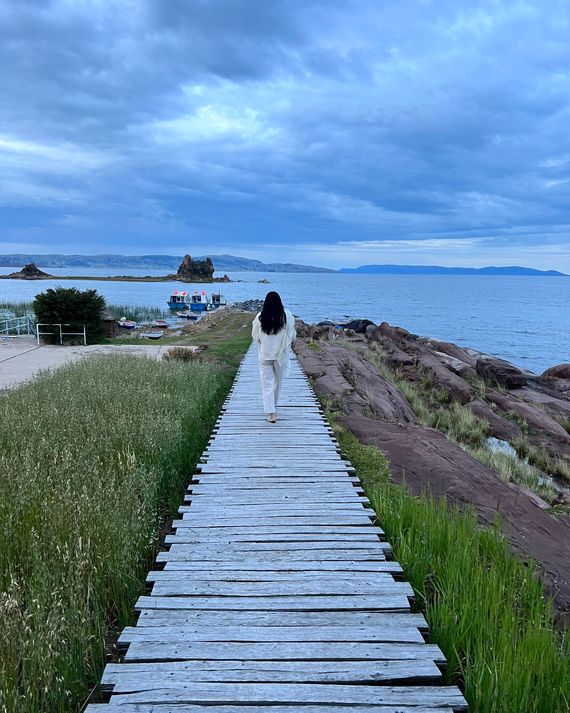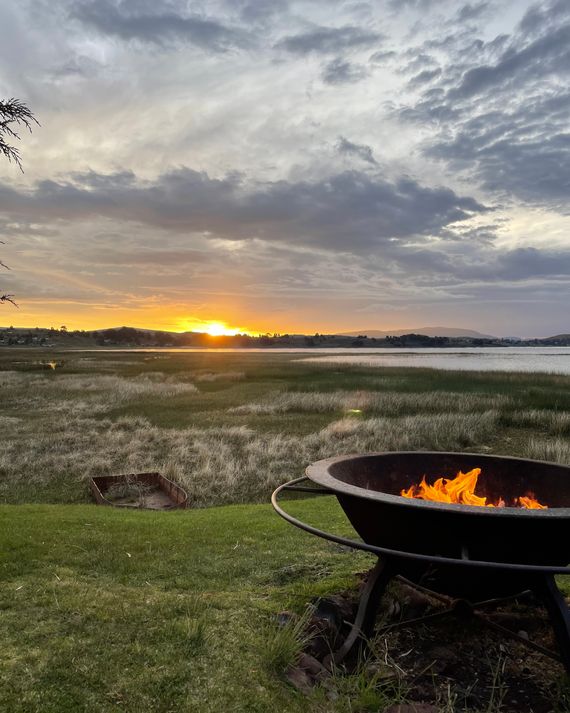 6 p.m.: Sip coca tea
Coca leaves are sacred to Incan culture and treated like gold. We had tea several times a day to help with the altitude. Lake Titicaca is 12,500 feet above sea level — higher than Machu Picchu, which is approximately 7,900 feet. Throughout the day we were drinking a lot of water, coca tea, and muña (Andean mint) tea, plus getting a hit of oxygen here and there. Dealing with the altitude was a small price to pay to experience Lake Titicaca.
11 a.m.: Make pom-poms
The hotel arranged a pom-pom-making lesson with local artisans who stop by once a week to deliver locally made textiles and ceramics. I learned how to create traditional pom-poms, made from vegetable-dyed alpaca wool. While sitting with the artisans, we learned the placement of their hat signifies their marital status. If it's on the top of the head, it means that the woman is married. If the hat is on the side, it means she is single or a widow. Before they left, we bought a few textiles and a ceramic bread basket (which was used at the restaurant), all made in their village a few miles away.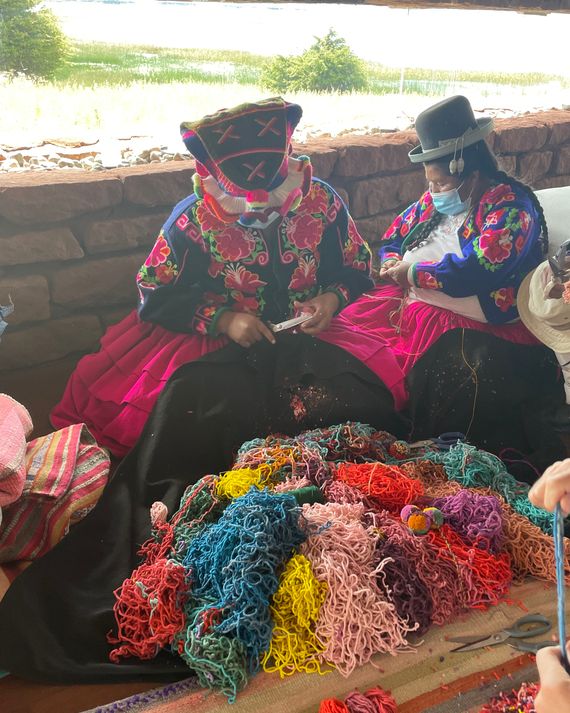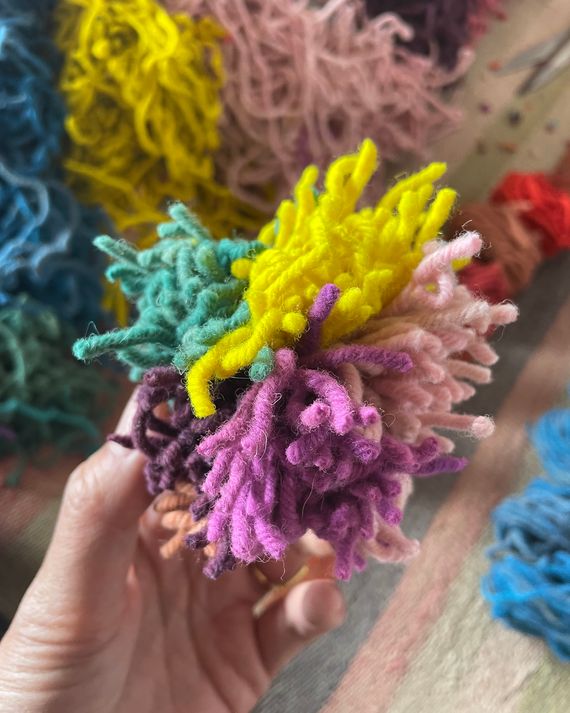 4 p.m.: Cook up some lima-bean chowder
I found myself ordering the Andean chowder five times out of the four days in Lake Titicaca. It is made with quinoa and lima beans, both staple ingredients of Peru and grown on the property. I loved it so much, the chef invited me to cook with him to prepare dinner service. I learned how to make the Andean chowder and quinoa salad, which I frequently make at home now. My husband caught me adding notes in the dining room after the lesson. While the food was amazing and over the top in Lima, I much preferred the food near the lake. It is rustic and simple.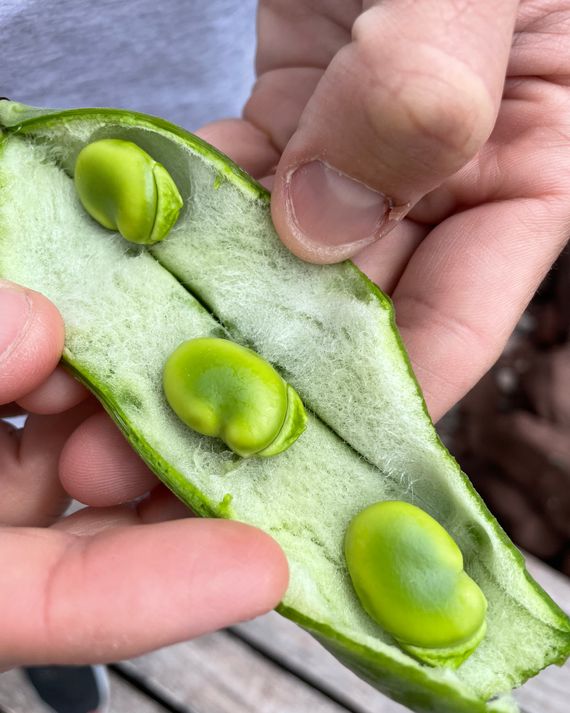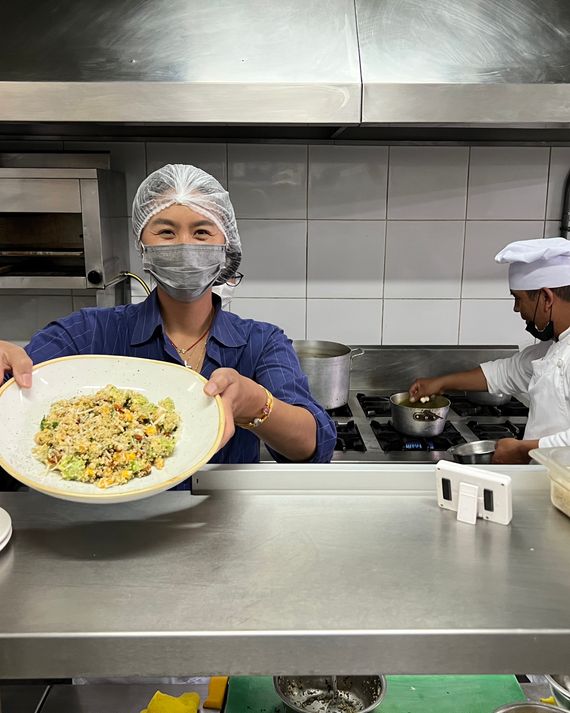 Noon: Stop by Taquile Island
On one of our last days, the hotel arranged a boat ride over to Taquile Island, which is located on the Bolivian side of the lake. The island is home to traditional weavers. The clothes in Peru are so refreshing. The women were wearing bright color combos I never would have thought of.
Tessa's Peruvian packing list
I dehydrate my own herbs and flowers to make tea on the go. I prepack bags of tea to sip on the plane or in my hotel room early morning or late evening.
I try to avoid bringing too many beauty products. I love this cream for morning and night; it gives you that glow. No need to put on makeup afterward.
Walking shoes can be ugly, and sometimes you don't want to wear sneakers or open-toe sandals. These are easy to dress up or down and have been around the world with me.
I take this everywhere. It's lightweight cashmere and perfect for the plane or as a luxe layer.
The Strategist is designed to surface the most useful, expert recommendations for things to buy across the vast e-commerce landscape. Some of our latest conquests include the best acne treatments, rolling luggage, pillows for side sleepers, natural anxiety remedies, and bath towels. We update links when possible, but note that deals can expire and all prices are subject to change.