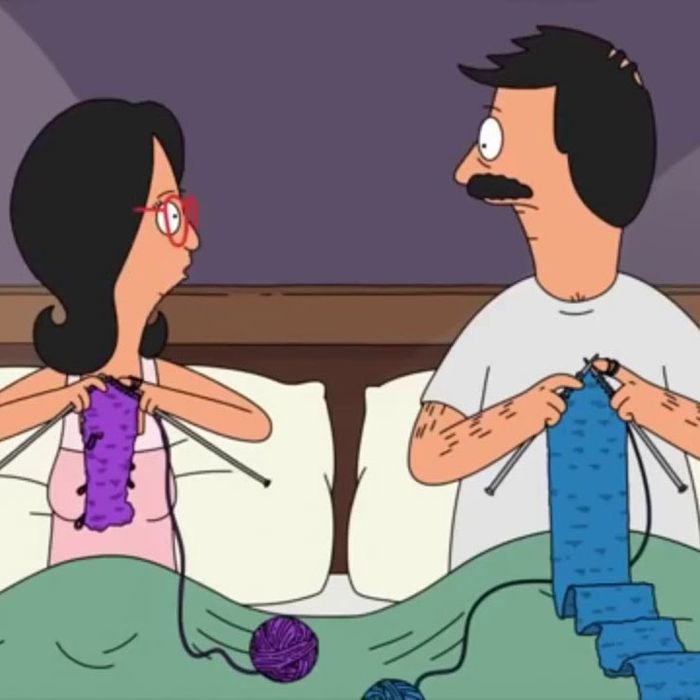 Do you feel that? The sweet thrill of hours spent indoors creating things? We call that crafting season, and it's officially upon us. Chances are you or someone you know is looking for something to keep their hands (and minds) busy, whether by knitting, doing origami or needlepoint, tattooing, or even fermenting. You can buy everything you need piece by piece, but the easiest and, in many cases, most cost-effective way to try out a new hobby is with an affordable kit that includes all the tools you need to get started. But not all kits are created equal, so we spoke to dozens of experts — as well as a world-famous actress and a Strategist writer who moonlights as a painter — to find the best crafting kits for beginners.
Knitting
When we asked instructors, store owners, and designers for their recommendations on how to start knitting, Carolyn Heitmann, co-owner of Brooklyn Craft Company, and Pearl Chin, owner of Knitty City, both recommended this attractive kit from Purl Soho featuring "two gorgeous skeins of our supersoft merino, an everything-you-need-to-know instructional booklet, bamboo knitting needles, and a tapestry needle for the last step." Even better, you can choose from 28 different yarn colors for your kit, from turmeric yellow to a lovely purple crocus-bud yarn.
Strategist staffer Mia Leimkuhler put us onto the Audrey Cropped Sweater Knitting Kit from British company Wool and the Gang. The kit isn't cheap, but it comes with seven to ten balls of supersoft merino yarn, optional knitting needles, a sew-in label, a sewing needle, and a knitting pattern. Leimkuhler says that the yarn is "very forgiving" and that "the piece's edges — where a lot of knitting mistakes usually happen — are ingeniously hidden by the seaming and the natural curling of the knitted fabric." Best of all, the final product "doesn't look handmade."
Erica Cerulo and Claire Mazur, owners of the late, beloved e-commerce site Of a Kind, approve of this knitting kit from Loopy Mango, based in Beacon, New York. It comes with five to six bundles of cotton yarn (available in more than a dozen colorways), circular needles, a pattern, and a nice bag for holding all your tools. It's great for both beginners and intermediate knitters, and while this is technically a summer top, we think it would be great worn as a sweater-vest come fall.
Needlepoint
Actress Parker Posey, who recently expounded on the joys of needlepointing, told us she recommends starting with a kit that includes canvases, needles that are the proper size for that canvas, and yarn. She especially likes the ones from British company Emily Peacock. She's also into needlepoint eyeglass-case kits, which she gifted to Selma Blair, Cameron Diaz, and Christina Applegate on the set of The Sweetest Thing.
Macramé
For people who like to craft on a larger scale, macramé is an ideal medium involving several feet of thick rope that can be tied into eye-catching patterns. Cerulo and Mazur recommend this DIY plant-hanger kit complete with rope, a solid-brass ring, three wooden beads, an S-hook, and a high-quality print with step-by-step photo instructions. "When it comes to macramé, Emily Katz is queen, and her price-is-right kit is the ideal level of complexity for someone to display it in their home and on Instagram in no time," they say.
Weaving
Zoe Dennington, the learning and participation manager for the Crafts Council in the U.K., recommends this highly rated lap kit for kids ages 7 and up. We found a less pricey, nearly identical kit that comes with a loom, soft wool yarn in multiple colorways, a weaving needle and comb, instructions, and more. And you don't have to be a kid to try it — weaving is fun at any age.
Embroidery
This recommendation comes from a perhaps odd but reliable source: a priest. According to Father Kenneth Lasch, embroidery and needlepoint are relatively popular among the holy set. But even non-priests will love a nice embroidery kit like this one, which comes complete with presorted embroidery thread, cardboard, preprinted cotton fabric, a pattern, two needles, and instructions.
Tie-Dye
If you'd rather dye fabric than make it, you'll need a really good tie-dyeing kit. Michelle Rizzi, a PR professional turned tie-dyeing expert, likes the powder dyes from Jacquard as well as the variety of colors the brand offers. "A little bit of the dye goes a long way," according to Rizzi, who says she typically adds a quarter-teaspoon of the powder to an empty squeeze bottle, then adds cold water. "If I want the dye to be a bit more saturated, I just add a little bit more powder; if I want it to be lighter, I use a little less powder," she says. The powder sets Rizzi likes are currently sold out, but Jacquard also sells kits featuring three dyes, plus gloves, rubber bands, and everything else you need.