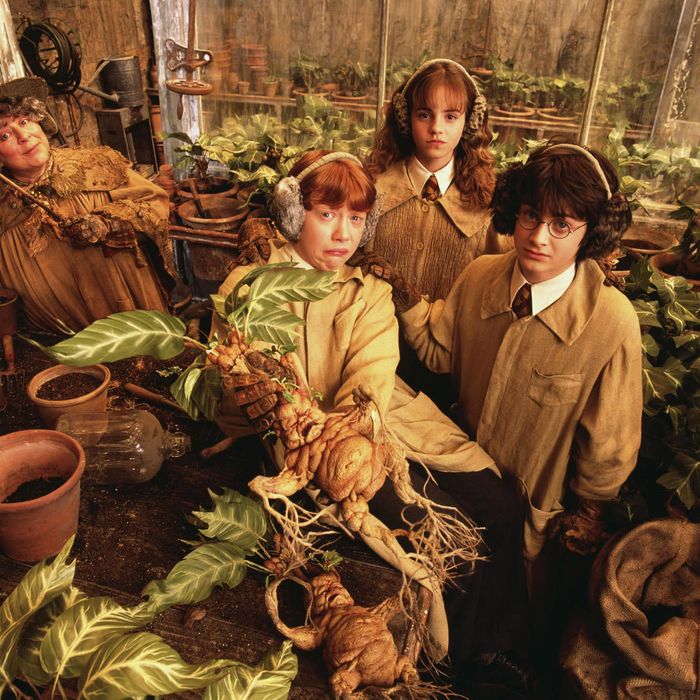 Even before the coronavirus triggered a renewed interest in Victory Gardens, indoor gardening was already experiencing a comeback. The 2018 National Gardening Survey noted a serious upswing of people growing herbs and other edible plants inside. But for urban dwellers, growing fresh greenery might feel like a whimsical fantasy: rooftops, backyards, or balconies are usually a luxury, and not everyone has enough direct sunlight streaming through their windows to keep a basil plant alive. Luckily, the variety and quality of indoor gardening and grow kits are better than they've ever been before.
According to many of the experts we spoke with, your best bet is to choose a kit that's not overly complicated. "The best indoor gardens are the ones you can keep by your windowsill and water less than once a week," says Krissie Nagy, owner of gardening company BK Bumpkin. As for the actual plants: "Know the lighting requirements of the different plant or plants you're trying to grow, since they all require varying degrees of light." For areas that get at least four hours of direct light daily, Nagy suggests cacti, succulents, miniature citrus trees, and herbs. For full-exposure sunny windowsills, she suggests growing basil, peppermint, chives, and shiso.
Best garden kits for herbs
"My clients often want a year-round herb garden in their kitchen for cooking and making fun cocktails," says Sera Rogue, owner of Brooklyn gardening company Red Fern. "Unfortunately, this can be a challenge: Generally, city kitchens do not have the full sun required to keep herbs alive. Also, the roots of herbs are somewhat simplistic. They require daily watering." Her top pick for a kit that solves issues with watering and sunlight snafus is this click-and-grow style: It's a self-watering planter with a built-in grow light, as well as "cool Keurig-style plant pods featuring 'NASA-inspired smart soil,' so you can watch your specimens grow from seeds," Rogue says. She recommends watching the brand's "helpful, straightforward" videos on how to put the system together.
This larger version of the Smart Garden planter from Click and Grow can accommodate nine plants and includes seed pods for growing cherry tomatoes, basil, and green-leaf lettuce. George Pisegna, deputy director and chief of horticulture at the Horticulture Society of New York, recommends it (in addition to the Smart Garden 3) because it offers a complete growing system, with a self-watering container and an LED grow light. It comes with the plants, too. Pisegna says both systems are foolproof and would work in any home or apartment.
This grow house is great for growing basil, mint, rosemary, parsley, arugula, and watercress; it's pricier but beautifully designed. And if you're short on counter space, the grow house comes with hardware so you can hang it anywhere you want. "It suits apartment life well, as it is modestly sized and has a solid, quality-looking feel — no more plastic decor," says Sofija Sutton, general manager of Sprout Home in Brooklyn, of this Modern Sprout Growhouse. It's also got a fancy "tranquil fading" feature when the light transitions on or off, to mimic the effect of dawn or dusk. Download the Modern Sprout phone app to control lights or set them on a timer.
Here's another reliable option that Pisegna recommends. This soil-free kit includes a built-in LED light and an auto timer to control it, and it comes with with Genovese basil, curly parsley, and dill seed pods to get you started.
Vertical or pocket gardens are another great choice for growing herbs (as well as tropical plants and succulents). "These are visually amazing because they 'grow' on the wall," says Gennaro Brooks-Church, director of landscaping firm Eco Brooklyn Living Walls. Just be sure to be ultradiligent with watering. "The one drawback is that these systems dry out fast," he says.
Director of Design and Build at rooftop farm Brooklyn Grange, Ceci de Corral recommends using these Wally Pro Pockets in areas where space is limited because "They're easy to plant out and great for installing custom vegetation configurations." She recommends installing the pockets close together, and "prioritizing plants with creeping/climbing tendency which will give you a very lush end product."
"I love this for its simplicity. It's self watering and easy to do. Simply transfer an herb from a 4" grower's pot straight into the container," recommends Sara Gatanas, General Manager at Urban Garden Center. She also notes that, for best results, place your herbs in a bright, sunny room and "before you know it, you will be enjoying some fresh mint in your mojito." The planters also come in tangerine, lime green, and turquoise to add a pop of color to any room.
Best garden kits for microgreens
Photo: Adrian Delsi/©2017 Filament Brands. All Rights Reserved.
In addition to herbs, consider diminutively proportioned plants. "Microgreens come in so many flavors, and they're extremely healthy and fast to grow," explains Nicolas Mazard, U.S. general manager of microgreens company Koppert Cress. Those who like spicy foods should opt for microradish and micromustard microgreens. While miniature versions of greens will bloom more quickly than their full-size counterparts, patience is still necessary for microbasil, which takes 21 days to grow. For something a bit speedier, try microradish, micropea shoots, microbroccoli, and microarugula, all of which take one week to grow. This sleek, compact set comes with soil, non-GMO, organic heirloom seeds from Seattle Seeds, and detailed instructions specifically tailored to each type of plant.
This garden–fish tank hybrid comes with a three-month supply of microgreens and wheatgrass. "If you Google 'aquaponics,' you will see a world of gear that can be intimidating," Rogue says. "This kit is more straightforward: It has a single Beta fish that provides nutrients for your plants in a fish-fertilizing, self-cleaning system." This could work for microgreens or for herbs.
Best garden kits for vegetables
Lindsey Arnell, owner of The Grow Room, an NYC-based gardening store that specializes in hydroponics and indoor growing recommends this "easy to set up, eight-site countertop hydroponic system" to grow your favorite lettuce at home. The electricity-free hydroponic kit uses "a wicking method (also known as the "Kratky method") for delivering water and nutrients directly to the plants' roots," she explains. This method can grow vegetables up to thirty percent faster than growing in soil. Plus, "since it's relatively low-maintenance, it makes a great intro system for those new to hydroponic gardening."
The tower garden is a vertical aeroponic garden that comes with non-GMO seeds (beefsteak tomato, bell pepper, cherry tomato, cucumber, eggplant, lettuce, and basil) and accessories for planting (i.e., germination kit) and tending to (pH test kit, plant food, etc.) your new greens. "Many of the schools we work with in New York and Chicago use our donated seedlings in their classrooms with tower gardens," says Nicole Baum, director of marketing and partnerships at Gotham Greens. This one is self watering.
For a scrappier, DIY approach: "If you're trying to start seeds indoors or supplement your ambient lighting, a basic grow kit and a high-quality grow light are all you need," Nagy says. She suggests Hydrofarm's Jump Start Germination Station, when paired with lighting kits from Hydrofarm's Agrobrite brand. Nagy suggests growing heirloom tomato and pepper seedlings with this combo.
For a more advanced indoor hydroponic system that is still suitable for beginners, Arnell recommends the Hydrofarm Hydroponic Megagarden. "It uses 'Ebb and Flow' technology, to pump water and nutrients from the lower reservoir up into the growing tray (controlled by a timer), feeding your plants throughout the day and night for maximum growth," she explains. And because the MegaGarden has 15 plant sites, "you can grow a decent variety of herbs, veggies or flowers all at one time." The kit also includes seed-starter cubes, nutrients, and a pH test kit.
Best garden kit for seeds
While this kit can also be used for herbs, Arnell says it is "perfect for starting seeds, or for catering to your humidity-loving diva plants in our dry New York winters." The kit comes with a high quality 10"x20" tray, a humidity dome and a high-output fluorescent grow light with a reflector that mounts directly onto the dome, she adds.
Best garden kits for fungi