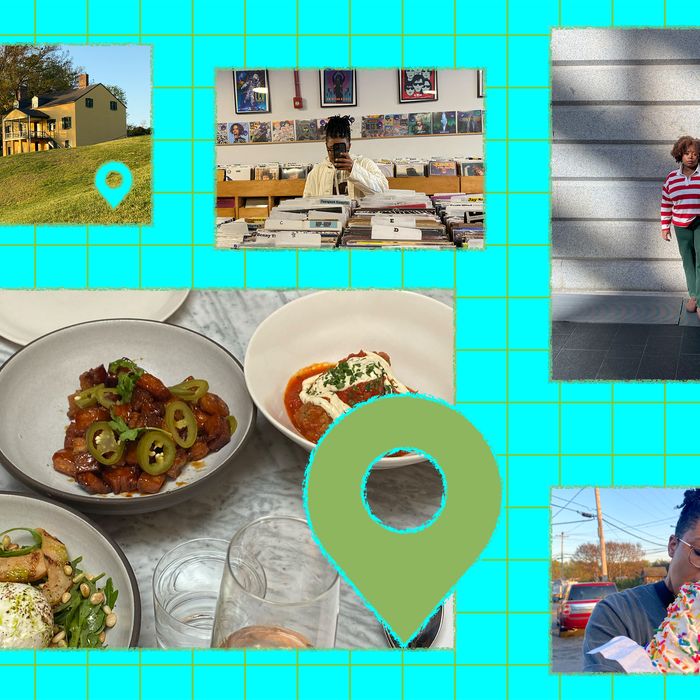 Photo-Illustration: The Strategist; Photos: Tembe Denton-Hurst
Everyone knows that person who spends weeks sniffing around travel blogs, going deep into Tripadvisor rabbit holes, collecting Google docs from friends of friends, and creating A Beautiful Mind–style spreadsheets to come up with the best vacations and itineraries possible. In this recurring series, we find those people who've done all the work for you and have them walk us through a particularly wonderful, especially well-thought-out vacation they took that you can actually steal.
I grew up going to the DMV (D.C., Maryland, and Virginia) on holidays, summers, and long weekends, the result of separated parents sharing custody between two cities. Now as an adult I go home about once a month, and though the city looks different than when I was young (it's one of the fastest-gentrifying cities in America), it still feels like home.
The culture of this place has long influenced my work as a writer at the Strategist. And now, I've written my first novel, Homebodies, about the DMV. The book's thesis is about finding oneself outside of the systems that define you. But Homebodies is also a love letter to my hometown: to the sound of cicada wings. And the Cold Stone Creamery near Hoffman where I spent many summer nights. Let Shonda Rhimes tell it, and D.C. is a place for power plays. That's one take on the city, but it's never been mine. D.C. has always been Chocolate City to me — in its heyday, when my parents were growing up, it was 70 percent Black — a place where Black people lived, worked, ate blue crabs, and grew old. Writing this book gave me the opportunity to explore this place with fresh eyes.
Here's how I recently spent three days in the DMV, including a nighttime visit to the monuments, a sizzling tomahawk steak at my favorite Mexican restaurant, and a tiny bookstore with very tall shelves.
12 p.m. Arrive in our nation's capital 
I go home to the DMV to visit my family at least a dozen times a year, whether it's for a grandmother's birthday or a friend's cookout. Both my fiancée's family and mine live in the area, so we're there often. We typically drive down from Queens (we've had a car since 2017), but every once in a while (especially if I'm traveling solo), I take Amtrak. It's about a three-and-a-half-hour ride from New York and tickets start at around $80, though if you're willing to get in at the ass crack of dawn, you can grab one for around $20. You can also get inexpensive tickets when you book a month or more in advance. The train stops at Union Station, which is fairly central to some of my favorite areas of the city. D.C. is pretty small, though, and most things are 15–20 minutes away by car.
1 p.m. Get lunch at a street-food restaurant-café that also sells streetwear
H St. is just a few blocks over, and that strip has lots of restaurants and bars to choose from. We typically go to H St. for dinner and drinks, but it's also where my favorite daytime spot — Maketto — is. Maketto is part streetwear store, part coffee shop, part restaurant. The music is good, the vibes are always right, and I like that you order and check out via your phone and the food just appears. It's efficient! I ordered the pork bao buns (do yourself a favor and order two) and the fried chicken, which is crispy and well seasoned and comes with soft bread.
3 p.m. Check into your hotel
I always stay with my family when I'm in D.C., but my fianceé, Connay, and I have done a few staycations and tested hotels in the area. We love the Kimpton (there are a couple different locations in D.C.), particularly the Mason and Rook (which has since been renamed the Viceroy D.C. but still has the same décor) and the Banneker. They're comfortable and stylish, and the rooms are huge. There's also a complimentary cocktail hour every night, which is always nice. The Banneker is between Dupont Circle and 14th St. — both have their own strips to explore. If you walk toward Dupont, you'll run into bakeries like Tatte — a Boston import that's overflowing with croissants, loafs, and baguettes and looks like a D.C. take on the Ralph Lauren Café. In the other direction, toward Logan Circle, there's Barcelona, a wine bar with an incredible selection of wine and affordable-ish tapas. If you want to politician-watch, Le Diplomate is also nearby, a French bistro that has hosted the Obamas and the Bidens and continues to be a go-to for the politico set.
6 p.m. Dine at Dleña 
The first time I went to Dleña was on a double date with friends, and now I go back every time I'm home. This time I went with just my fiancée and we sat outside, but if you can, I'd recommend indoor seating. The décor in the restaurant reminds me of being in Tulum and the low lighting is ridiculously sexy. We always start with queso fundido, which comes with blue-corn tortillas and is topped with grilled beef. Then we always order the tomahawk for two, which comes with tableside service. They serve it on a sizzling stone and melt herbs and butter on top using a blowtorch. All the other diners will stare, but it's worth it because the steak is succulent, melt-in-your-mouth good.
8 p.m. Stop in at Busboys and Poets
I simply cannot pass by a bookstore and not go inside, and Busboys is too close to Dleña to not go every single time. They have drinks and food and things, but I really come here for the curation. When I was in high school, they were the only bookstore in town with a copy of Zora Neale Hurston's Mules and Men, and I've been a loyal customer since. This time I picked up a few books, including a copy of Yonder, by Jabari Asim, a sweeping historical fiction with an eye-catching cover, and asked for extra bookmarks. It's also the place I gesture toward in my novel, where my character and her toxic old flame, Tee, go to celebrate (freak out) about her newly viral article. In the book, Mickey comes here and uses it as an opportunity to reflect on the ways the city has changed. I've experienced a similar disorienting feeling, and I wanted to convey that in the story.
10 a.m. Have breakfast at Surveyor
In the morning we went to breakfast at Surveyor, a fine-casual restaurant in southeast D.C. They have standard breakfast fare, but the homemade Pop-Tarts are a standout; they taste exactly like the ones from a box, but with thicker pastry dough. The fried chicken here is also ridiculously good.
11a.m. Relax on the bank of the Anacostia River
Surveyor is about a block away from the Anacostia River, and there's a lawn area you can hang out on. Connay and I chilled here for a bit and stared out at the river. The area was empty because it was daytime, but at night, it tends to be a little busy. Last time we were down there, we went to Ice Cream Jubilee, which has interesting flavors like orange blossom tea cake and strawberry hibiscus. But I got a vanilla scoop with rainbow sprinkles because I like to keep it simple.
12 p.m. View Barack Obama and Michelle Obama's portraits
D.C. has some of the best museums in the world, and they're all free. We love the portrait gallery, which is in Chinatown (or as we would say, "down Gallery") and is home to lots of stunning work. We strolled languidly through the period rooms and then took in "Kinship," an exhibit that explores relationships through portraiture. LaToya Ruby Frazier's Flint Is Family in Three Acts, for example, follows the Cobb family living through the Flint water crisis — doing things like brushing their teeth with bottled water and going to church.
3 p.m. Have lunch at Lyle
Lyle is one of my favorite spots in D.C. For a hotel restaurant, it's impressively good, and it has become a must-visit whenever we come home. I love the décor here. Curvy, plush couches abound, and there's a massive Nelson pendant installation. Wood paneling covers the walls, and the ceilings are painted a beautiful oxblood red. They also have the comfiest seating. If you can snag a seat on the white couch, do it. It offers some of the best views in the restaurant and feels fancy. We started with the burrata salad, which has pear, pine nuts, and tarragon. Then we got lamb meatballs and pork belly, a must-have. I'm still thinking about the harissa the lamb is served with. For the mains, my fiancée had the tagliatelle and I had the king salmon, which comes with soy-ginger sushi rice. The rice might just be the best rice I've had in my entire life. We finished it off with warm apple strudel and soft-serve. The drinks are also very good here. Get the pineapple mezcalita and thank me later.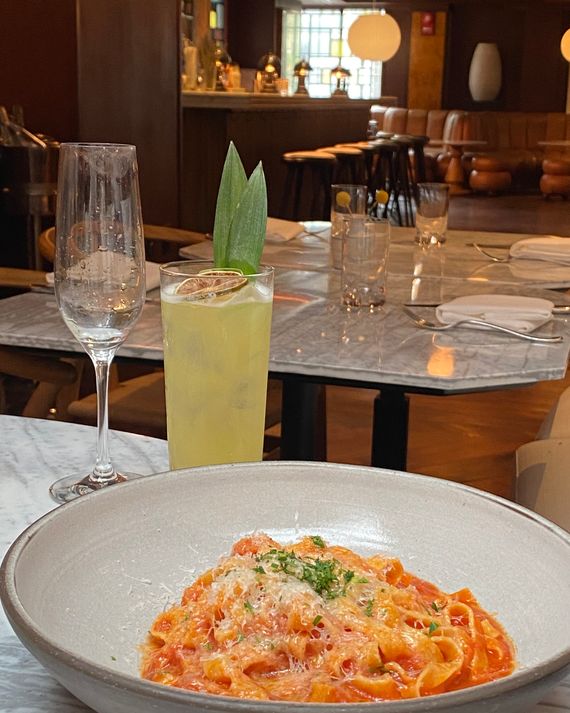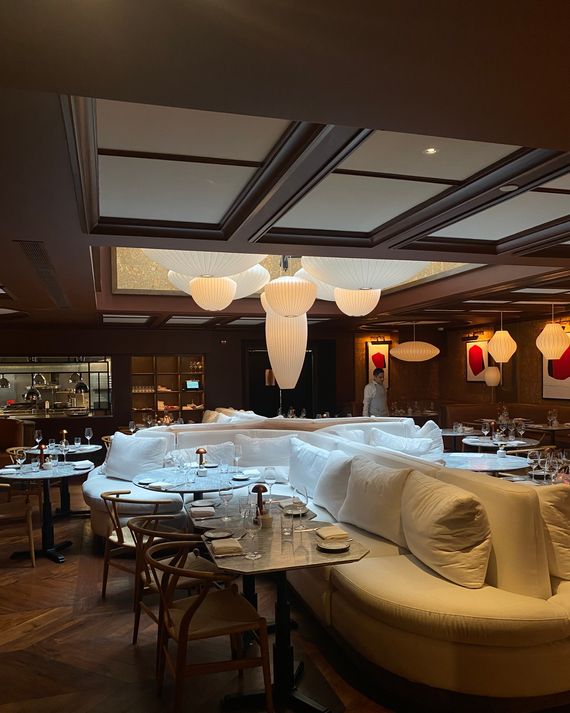 5 p.m. Buy records at Byrdland and books at Politics and Prose
Connay collects vinyl records, and Byrdland has a great collection. We've found everything from Parliament's Chocolate City to Sault's 5, and we always end up sourcing something for her collection. This time, we grabbed an Earth, Wind & Fire record, Nina Simone's Here Comes the Sun, Solange's When I Get Home, and Emmavie's Honeymoon. Afterward, we went to Politics and Prose, right next door. Their bookshelves go to the ceiling and in addition to books, they sell cute odds and ends like puzzles and cheeky socks and cards. All of these stores are super close to Union Market, which is a great spot to sample smaller food spots. But when we're down there, we typically go to St. Anselm (also on the same street), which makes an incredible steak (clearly I love a good steak), yummy collard greens, and the best carrot cake I've had in D.C. (aside from my grandmother's and aunt's). If you need some quick jewelry, Shelter also has some nice options. I bought my grandmother some hoop earrings for her birthday last year and she loved them.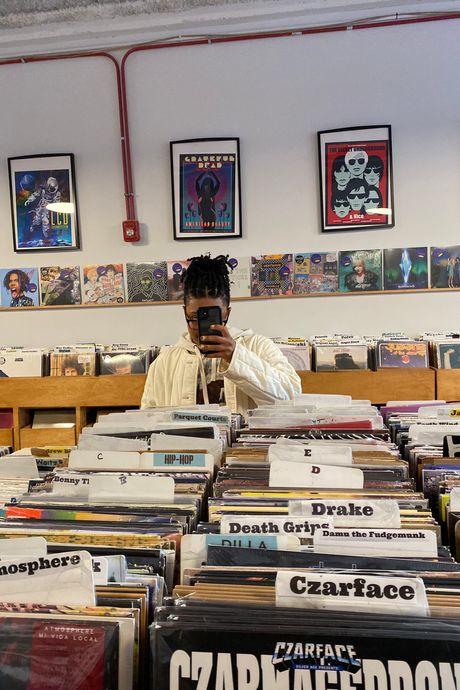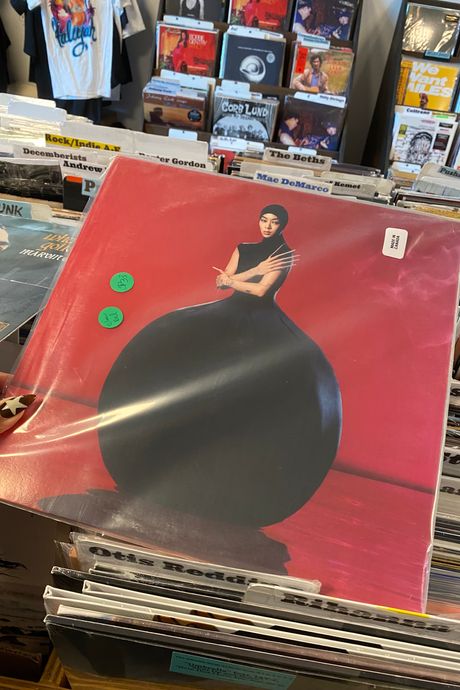 9 p.m. Catch some of the best views of the Potomac
Visiting the monuments in D.C. is kind of like going to Times Square in New York — tourists always want to do it, and people who have lived there their entire lives simply won't. Similarly, the Lincoln Memorial is always busy as hell, packed with kids on their eighth-grade class field trips and families hoping to soak up some history. While visiting them during the day is a hassle, I actually love going to the monument at night. The sheer scale of the buildings feel majestic, and there's something otherworldly about seeing a massive Lincoln carved from stone. We brought a bottle of wine and sat down next to one of the giant pillars. It's pretty empty on the sides, and the view of the Potomac is beautiful if you're on the left side of the building.
10 p.m. Go see Miss Donna
Somehow, we still had stamina after leaving, so we headed over to H St. and went to the New Elroy D.C. It's owned by Miss Donna, who makes her own rum with the help of a distiller in Puerto Rico. She also makes ready-made mixed drinks that remind me of the Nutcrackers we buy during Pride or at the beach. They're yummy but very strong. The bar is small, no bigger than a row house, and the vibe is low-key. We meet up with my cousins, and the six of us share two hookahs. Hookah is something of a national pastime in D.C. It's right up there with brunch, and we take brunch very seriously.
1 a.m. Eat Pancakes at IHOP
We smoked for a bit and eventually got hungry. D.C. shuts down pretty early by New York standards (around 2 a.m.), and restaurants (aside from spots like Steak and Egg) close long before then. We decided to go to IHOP, but specifically the one on St. Barnabas Rd., which we've been going to since we were kids. It's down the street from our grandparents' house. My forever order: a side stack of pancakes (always two), home fries, and a fruit bowl.
12 p.m. Drive to Fort Washington
In the morning, we checked out and headed to my dad's house, which is about 25 minutes away. Our first stop when we get home is Tropical Smoothie Café, a smoothie franchise that also sells flatbreads and paninis. There's Tropical Smoothies everywhere, but the Fort Washington location on Swan Creek Road is the only one that's good (not too icy, very creamy). I always get the same order: Island Green, half sugar, add ginger. Connay also gets the açai berry boost, and we pick up a detox Island Green for my dad and kettle-cooked chips for my baby sister. Then we grab wings from America's Best, which is right next door. We always order 15 flats naked, with mild buffalo and mumbo sauce on the side, and five honey moondust wings.
3 p.m. Walk with the Silver Sneakers set in Fort Washington
When we're in New York, we walk around Astoria Park almost daily, and we have a similar routine when we're home in D.C. We walk in Fort Washington Park, which isn't too far from my dad's house. It has stunning views of the Potomac and the fort that gave the town its name (it was the only defensive fort protecting Washington D.C. up until the Civil War). That morning, it's mostly older folks walking in pairs of twos, always waving when we walk by. I briefly imagine growing old with Connay. Fort Washington, the city, is sort of my hometown (I moved there from Brooklyn when I was 13), and it's also my main character Mickey's. I set Homebodies there because it's a quintessential PG County suburb, filled with Black people from all over the socioeconomic spectrum. When I moved there at 13, it seemed slow and unexciting, but as I've gotten older, I appreciate the stability and mundanity of the routine. It's safe. That's why I put Mickey there.
5 p.m. Eat soft-serve
I'm a soft-serve obsessive, so I have to get a cone every time I go home. Soft-serve season begins around April (triggered by two or more hot days in a row) and ends when the temperature consistently drops below 65. Today we drove to B&J, a small ice cream spot about 15 minutes up the road. Their soft-serve is thick and creamy, and they're not stingy with the sprinkles. Other respectable soft-serve spots: Miller Farms (which also has great fresh produce) and Hovermales (a classic). If I want ice cream with add-ins, I'll go for Cold Stone Creamery, a childhood favorite. So much so that I gave Mickey, my main character, my go-to order — chocolate chip cookie dough with sprinkles — when she visits with Tee.
Tembe
Denton-Hurst's
Packing
List
I always bring an ungodly amount of stuff home with me, even if it's just for a few days. I pack all my toiletries in a giant L.L.Bean tote, specifically the camo one with a waterproof liner. This liner has saved me time and time again from an uncapped tube of sunscreen or a leaky hair product. It also looks new after years of heavy-duty use.
I got this in a PR mailer sometime last year, and since then, I can't travel without it. It keeps everything organized and easy to spot and fits most everything. I knew it was good when, while going through TSA in Miami, an agent commented on how nice and efficient it was.
I use this every day without fail. It keeps my skin protected and gives it a glowy finish, but isn't the least bit greasy. It's the first sunscreen I really committed to, and I've repurchased it a few times to make sure I never run out.
When I wrote about the best thing I purchased last year, I penned an ode to these Vince pants. Even if I bring a bunch of bottoms with me, I somehow always end up putting these on. They go with just about everything, and if I didn't have to wash them, I would wear them every single day.
I always bring a copy with me, in case I run into a family member or friend who doesn't have one yet. It's also my love letter to my city, so it's only right I bring it home.
The Strategist is designed to surface the most useful, expert recommendations for things to buy across the vast e-commerce landscape. Some of our latest conquests include the best acne treatments, rolling luggage, pillows for side sleepers, natural anxiety remedies, and bath towels. We update links when possible, but note that deals can expire and all prices are subject to change.