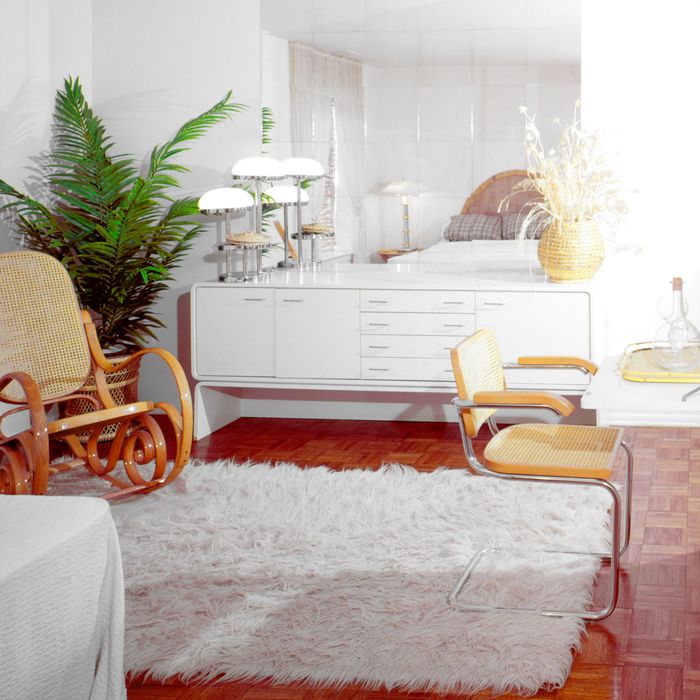 A classic boho minimalist look. Keep on reading to achieve it in your home.
Photo: H. Armstrong Roberts/ClassicStoc/Getty Images
In our advice column, Ask the Strategist, we take your most burning shopping questions and scour friends, call up experts, and draw from personal experience to answer them. As always, please comment with one of your own — we're here to help.
Question: Hi! I need serious help. My boyfriend and I just relocated from my hometown of NYC to San Francisco, so we're starting fresh in a new place. I want the design to be a mix between Dimes in Chinatown and an Ace Hotel, preferably the Chicago location because of its plywood, minimalism, pastels, and boho influences. It's minimalism with quirk. Where can I find furniture like this? Urban Outfitters has some good pieces, but there's not enough selection (I guess 23-year-olds don't need eight-person dining tables). Ikea's big pieces feel too cheap. CB2, West Elm, etc. are too "sorority girl moving to the West Village" tacky. Modern furniture online is a terrible interpretation of the word. Article is just a mid-century explosion, and Restoration is hella expensive, and honestly, can look tacky as well. (Dimes and Ace have custom furniture, so that's fun.) Help! I want (need) a mid-century boho-minimalist life!
You've just kind of perfectly described Strat's house style. (Should we hire you? Maybe! But you don't know where to shop, so probably not!) Anyway, to answer your desperate plea, I've collected a bunch of furniture and homeware options for you below, but I'm also going to send you off to some of our existing posts that might just have exactly what you're looking for. We'll go room by room.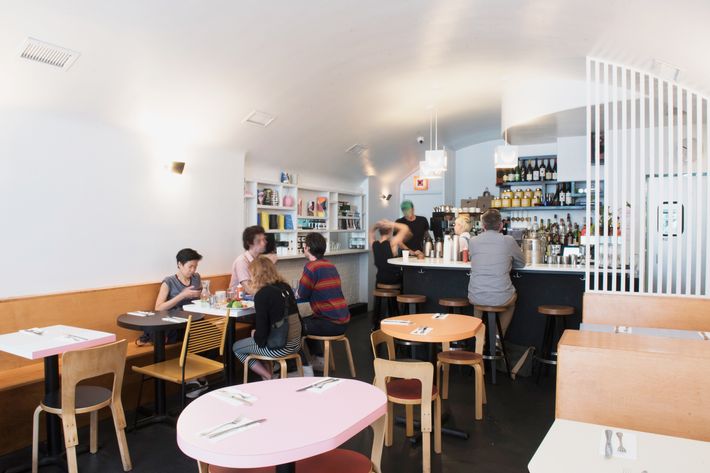 So these are actually the exact plates they use at Dimes. They were designed by the Italian product designer Massimo Vignelli.
Dimes uses a mix of white and colorful Heller plates, so you can get the colorful versions on Etsy.
And to find a nice middle ground, here's a very similar style in gray.
But if you're having mixed feelings about buying such colorful dinnerware, just do it with mugs and liven up you breakfast routine.