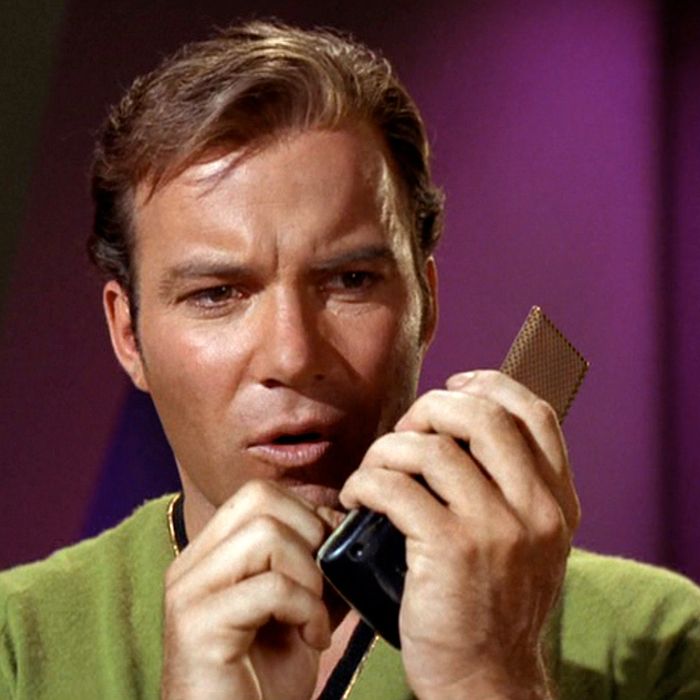 Photo: CBS Photo Archive/Getty/CBS via Getty Images
If you watched any football this fall, you saw countless ads for discount cell-phone plans from companies like Cricket, Mint, and Metro by T-Mobile. (Some of the ads were even kind of funny.) What all of these companies have in common is incredibly cheap pricing, often for unlimited data plans. There must be a catch, right? We decided to find out.
How Do Budget Carriers Work?
The United States has three main mobile carriers: Verizon, AT&T, and T-Mobile (which recently merged with Sprint). Those companies have built towers and networks across the country, providing coverage nearly everywhere. Budget carriers — also called MVNOs or mobile virtual network operators — are different. Although some might have regional networks, very few actually have their own cell towers. Instead, they purchase excess transmission capacity on the nationwide networks of the big three carriers. Without the costs of building and maintaining their own infrastructure, budget carriers save a lot of money, and they pass some of those savings on to you.
What's the catch?
There are a few, and the amount that each might affect you varies by the carrier you choose.
1. Slower speed. When a budget carrier purchases space on a major carrier's network, they often can access the same maximum speed that the network can generate. However, when the major carrier's network gets congested, it has the right to slow the speed it provides to phones on the budget network. So during busy times, you may not be getting optimal performance.
2. Phone selection. Bargain carriers don't always have the latest models of smartphones available for sale, and instead might offer cheaper phones that are a couple of generations old. And if you're looking to finance a phone instead of buying it outright, that is not always an option.
3. Customer service. You'll do a lot more self-service and self-troubleshooting with a bargain carrier. Some do not have in-person stores.
4. Plan options: You're not going to get as many of them.
5. No frills: Don't expect free access to streaming services or discounts on related products.
If I am interested, how do I find the one that's best for me?
Because budget carriers ride on major networks, first check to see which network best serves your location. (Many have coverage maps on their sites.) If you're in a city and don't travel much, you should be fine with most services, as all three major carriers cover urban areas.
Can I get 5G speeds?
Not usually. Currently, most budget-network users see maximum 4G/LTE speeds that are throttled down to 3G (and maybe 2G) during periods of high network congestion. In the near future, when 5G networks are the standard, budget carriers will see maximum 5G speeds throttled to 4G/LTE or 3G.
8 Cheap Cellular Services to Consider
What it is: This Verizon-owned budget carrier uses Verizon's extensive network and offers unlimited data plans at bargain prices.
What it costs: Plans start at $40 per month ($25 if you can convince three friends to sign up with you) for unlimited data.
Pros: One of the lowest prices out there for unlimited data; strong network coverage in both rural and urban areas; and the possibility of 5G speeds.
Cons: If you you are in one of the few areas where you can get 5G speeds, they're capped at 200Mbps (but that should still be plenty for most people); Verizon often throttles down video streaming speeds for Visible users; and there are no in-person stores, so everything must be done online.
What it is: Ryan Reynolds is a co-owner of this company, which uses T-Mobile's network. It's a prepaid service, with commitment options from three to 12 months.
What it costs: A three-month intro plan for one line and 4GB of data costs $15 per month.
Pros: After the introductory period ends on any of the plans, if you're willing to pay for an entire year of service you can get it at the same rate. The company also recently started selling phones to customers, including the newest iPhones and Galaxy phones, and even the foldable Motorola Razr.
Cons: Network coverage in rural areas isn't great; customer service is relatively weak; and there are no stores to visit for help.
What it is: Marketed primarily to older Americans, this company piggybacks on AT&T and T-Mobile networks to offer strong coverage in most parts of the U.S.
What it costs: Plans start at $25 per month for a single line, but that's for only 500mb of data. Spend the extra $5 to get 3GB.
Pros: You can bring your own compatible phone or purchase one at signup; strong customer service network (including retail locations in Target stores) that's based in the U.S.; and discounts for AARP members.
Cons: Unlimited data plans are more expensive than other budget carriers; network coverage in some rural areas will be spotty.
What it is: AT&T owns Cricket Wireless and allows it to run on its extensive nationwide network.
What it costs: Plans start at $30/month for one line with 2GB of data.
Pros: Lots of choice with unlimited and data-capped plans; you can bring a compatible phone with you; stores across the country offer in-person assistance; and good network reliability in most of the U.S.
Cons: Prices are a little above average, and speeds can be inconsistent, which is frustrating for streaming.
What it is: The company currently operates as Boost Mobile (which the Dish Network Satellite TV service purchased this summer) and runs on the T-Mobile network. Over the next several months Dish will place its own stamp on the service.
What it costs: Plans start at $50/month for unlimited data for one line (although speed is throttled after 35GB of data is used).
Pros: Pricing is already good for unlimited data, and we can expect significant discounts in the future as Dish tries to swipe customers from the big three legacy carriers.
Cons: As with any company under new ownership, it's hard to know what Dish will look like in the future.
What it is: Fi uses T-Mobile and the regionally based U.S. Cellular network (which covers 23 states), along with Google's public Wi-Fi hotspots for areas with limited coverage.
What it costs: Unlimited talk and text for one line costs $20 plus $10/GB of data, or $70 for unlimited everything.
Pros: You pay only for the data you use, down to the megabyte, with any remaining balance carrying over to the next month; and if you travel internationally, there is no additional charge to use your data, and calls cost only 20 cents per minute.
Cons: Coverage in most rural areas is spotty; no physical stores; and not all phones work with the service (recent iPhones work, but in beta mode, so some features are limited).
What it is: Metro by T-Mobile used to be called MetroPCS. It runs on the T-Mobile network, which covers a majority of cities in the U.S., but does not have great rural coverage.
What it costs: Plans start at $30 for 2GB of data, which Metro claims will have 5G speeds during non-congested periods (if you happen to live in one of the few areas with 5G).
Pros: Strong history of performance, with reliable networks in urban areas; multiple tiers of unlimited data plans; good customer service.
Cons: Prices aren't as low as some others on our list, and performance lags in many rural areas.
What it is: Straight Talk has deals with all three major carriers, giving it the most comprehensive coverage.
What it costs: Plans start at $35/month for 5GB of data.
Pros: low price points and excellent coverage; many low cost (or even free) phones for sale; and although the company does not have its own stores, you can sign up for service and get help at Walmart.
Cons: Customer service after the initial sale could be better; if you need to finance your phone, the terms are expensive; not great for those who need mobile hotspots.
The Strategist is designed to surface the most useful, expert recommendations for things to buy across the vast e-commerce landscape. Some of our latest conquests include the best acne treatments, rolling luggage, pillows for side sleepers, natural anxiety remedies, and bath towels. We update links when possible, but note that deals can expire and all prices are subject to change.