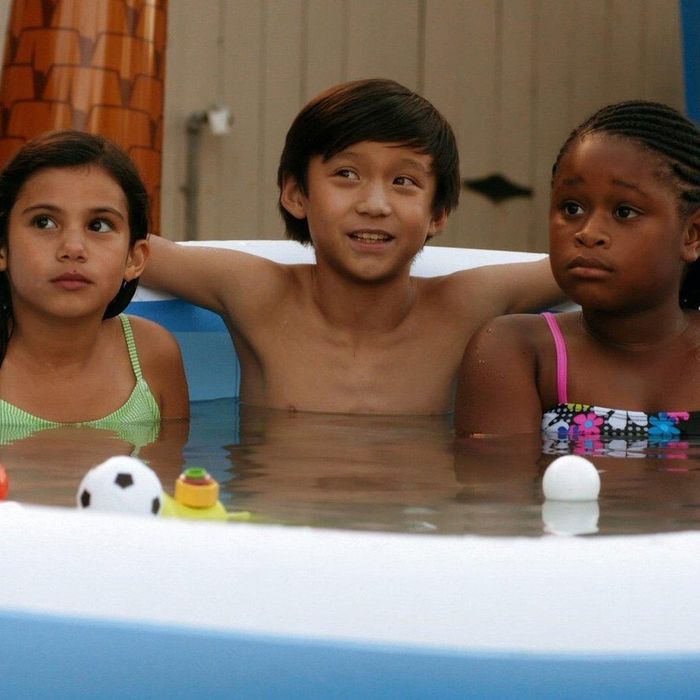 Last year, contributors Erica Cerulo and Claire Mazur predicted that "the inflatable backyard pool is going to have a big summer." They, perhaps not surprisingly, couldn't have been more right. Come Memorial Day, many inflatable pools were suddenly quite hard to come by. Yes, a lot of that had to do with the pandemic and the fact that lots of public swimming pools and beaches weren't as accessible last summer as they will be this year. But even with vaccinations proceeding apace, the ease of installing a pool on a roof or in a sliver of backyard with just a few pumps (or blows) of air remains as appealing as ever — especially on those scorching days to come. Between this and the fact that some folks may want to wait a bit longer before plopping down at a crowded beach or public pool, we suspect it may not be long before inflatable ones are yet again flying off shelves, which is why we decided to rustle up options for anyone who likes to plan ahead. To find inflatable pools that look a little more elevated than your average cartoon-covered kiddie pool, we asked interior designers (and our in-house home décor expert) for their thoughts on options for different kinds of outdoor spaces. Then we did a little more digging on our own for good measure. The 15 inflatable pools below, at the time of publication, are all available and ready to ship in time for Memorial Day — or sooner, in many cases.
Most of the pools the experts recommend measure about five feet in diameter. While some have "kiddie" in their name, this size can fit adults and work well in a variety of outdoor spaces, including an unfinished roof, small (or large) backyards, or even a spacious balcony. Three of the interior designers we spoke with — Decorilla's Devin Shaffer and Decorist's Casey Hardin and Megan Wright — told us about pools from the Venice Beach–based brand Funboy, whose brightly colored pool floats are all over Instagram. According to Hardin, Funboy's inflatable pools are equally great "for their stylish prints and the ease with which you can inflate and deflate." Wright loves this one with a "summer-y pattern and splash of color" that measures 66 inches in diameter.
Here's another style from Funboy that we like for its contrasting tie-dye patterns. It measures just over five feet in diameter and, according to Urban Outfitters, will ship on May 12 to arrive well before Memorial Day.
Shaffer and Decorist designer Sarah Ramirez both love Minnidip, the brand behind this tufted, blush-colored pool that Shaffer likes for its "simple color and form." Ramirez adds that "the unique scalloped edges make it the perfect art-deco addition to your summer setup." The pool, which is just a bit more than five feet in diameter, has an easy-to-use air valve that allows it to be inflated by a standard air pump or even a hair dryer, according to the brand. (But if you're using a hair dryer, just make sure it is set to cool so you don't melt the plastic.)
This Minnidip pool we found at Target is more or less the same size as the one above (it also measures just more than five feet in diameter), but has a tropical-foliage print and costs $10 less.
Cerulo and Mazur pointed us to the inflatable pools from fashion stylist Kristin Myllenbeck's line Mylle, which they say are "fun without splashing into swan-pool-float territory." The Mylle pools measure 65 inches, or just under five and a half feet, in diameter. In addition to this ochre color, you can get them in green or with patterns that range from black-and-white stripes (the brand's original style) to terrazzo.