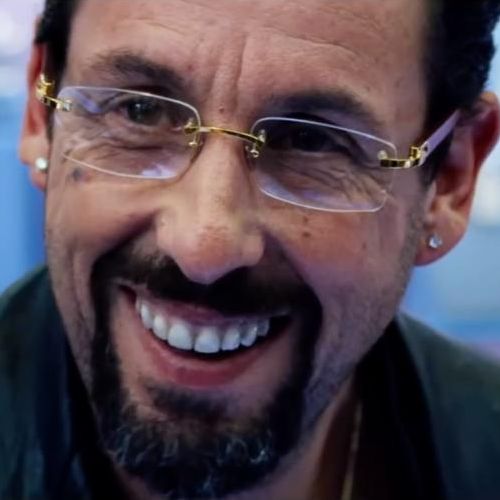 If your dad is anything like mine, shopping for him can be a major feat. If ever I ask what he wants, I get this admirable, but inconclusive, response: "I don't need anything." And though he might not need it, one gift I think will make him smile this Father's Day is jewelry. After all, my dad, who was self-described as "fly" back in the day, used to be dripping in gold jewelry, and it's popular among today's newer dads, too.
If the dad you're shopping for is particularly stylish, "fly," or desires to be, a piece of jewelry, or "Mewelry™" — as fashion writer and cool dad Nick Grant calls it — could be the perfect gift. If dad is someone who already wears jewelry (like mine used to), you can look to that for inspiration, but if this will be something new, celebrity fashion stylist Avon Dorsey, whose clients include Kofi Siriboe, Trevor Jackson, and Quincy Brown, recommends looking to their favorite celebrities as a clue. In general, Dorsey, Grant, and four other stylists and cool dads we talked with suggest sticking to classic metals like gold and silver for dad. They also stress the importance of investing in jewelry that will be long-lasting. While those suggestions sound pretty rigid, and potentially expensive, there are expectations to the rule, and not all of it will break the bank. Below, you'll find everything from classic gold chains to engravable cuff links and colorful beaded bracelets to fit every dad's individual style.
"We all need good-luck talismans — especially now," says stylist Michael Fisher, who's worked with Adam Driver, Jake Gyllenhaal, and Hugh Jackman, which is why he selected this evil-eye charm, said to protect against misfortune. This is just a pendant, but he recommends pairing it with a leather cord, which is easily available on Amazon, or a chain. Fisher wears "a medium gauge, 24-inch box chain that won't tangle or knot easily." Plus, he adds, "It's strong enough to take some weight if you want to keep adding special pieces to them."
This dagger charm, typically symbolizing courage and power, is another good-luck talisman recommended by Fisher. This handmade one from Meredith Kahn has intricate details on the handle and features a beaded loop for an extra design element.
Fisher also thinks that "jewelry looks best on men if there's a story behind the piece, whether it's a symbol of your religious beliefs, a token from a loved one, or just something you connect with," and thinks this Star of David is nice for a Jewish dad. It comes in gold or enamel, and while he prefers gold, no matter what material you choose, he recommends that you "invest in one that will last for your lifetime and eventually will be passed on." He adds, "Family heirlooms are priceless, and especially for all the fathers out there."
Stylist Ilaria Urbinati, who's styled Donald Glover, John Krasinski, and Rami Malek in the past, also likes using jewelry as a way to represent your beliefs. "I've always loved the look of religious pendants," she told us, and explains that St. Francis is the patron saint of ecology. Her preferred look is "a simple chain with a simple round or oval pendant," and this one from David Yurman fits the bill. Only the sterling-silver pendant comes with this, but when you are looking for a chain to accompany it, Urbinati says don't be afraid to have some fun with it: "Don't be afraid to mix metals — like a silver pendant on a gold chain or vice versa is awesome."
When shopping for jewelry, Fisher looks at it two ways: "Pieces that I invest money in and will wear continuously and pieces I wear for a season or for a short time." This pick by Urbinati definitely falls in the investment category, but dad's worth it, right? It's a simple piece of jewelry that he could wear every day and will last long enough to become an heirloom. Urbinati says, "These are just easy and great to layer with any outfit, you don't really need to take them off," so it's perfect for the low-maintenance dad too.
Photo: GLEN ALLSOP
This necklace is less of an investment but equally as cool. Grant likes how "simple and understated" it is. The necklace is made from white-heart glass beads from Ghana and hand-strung on natural raffia. Grant describes himself as a "two-chains-and-a-ring kind of guy," so he would style it "with a thinner silver Cuban link paired with a beaded necklace, as I like how the silver and colored beads play off each other."
Another pick from Grant is "just about any gold chain & pendant from NewTop Jewelry in NYC," a brand so cool they don't even have a website. The small jewelry store in Chinatown has a clientele that includes models Imaan Hammam and Tabria Majors. By the looks of its Instagram, it specializes in gold and custom-made jewelry. You can text the WhatsApp number in the bio to see if it has what you're looking for. Grant specifically has been on the hunt for "the perfect Cuban or curb link chain for probably a year or so now."
Room 101 is a favorite of Christophe Keyes, of the blog Dad on Duty. He appreciates that with pieces ranging from $100 to $30,000 there is something for every budget and gravitates toward the style of jewelry it produces. "In my mind, it started the trend for chunky jewelry for men that a lot of other brands have been birthed out of," Keyes says. He stacks some Room101 bracelets on his wrist daily but likes this particular one because it "is such a beautiful, classic piece that can be dressed up or down. The more beat up it gets, the better it looks."
This is another classic-style bracelet, but of the gold variety. Urbinati admits that bracelets aren't her go-to for guys, but the one exception is an ID bracelet that can be inscribed with dad's name or a special message from the kids. This one, from Tiffany, is made from 18K gold.
Something more casual is one of these colorful, glass-beaded bracelets or "craft style bracelets like what Andrew Cuomo has been wearing," as Fisher describes them. If they are good enough for Cuomo, arguably New York City's dad of the moment, they are probably good enough for yours. Fisher adds, "These remind me of childhood and summer camp, and what better way to show your dad he's your No. 1."
Fisher also likes these colorful craft-style bracelets from Roxanne Assoulin. "Jewelry is always best when it's personalized," so these customizable ones, with a maximum of eight characters per bracelet, would also make a great Father's Day gift.
Less craft, and more camp (summer camp that is) is this nautical braided bracelet. The Style Professor — of the Style Professor Instagram account, who, yes, only goes by the Style Professor — says, "Just slipping one on immediately makes me channel my inner preppy JFK, feel the salty spray of the Atlantic, and hear the seagulls." If dad is quarantining over the summer at the beach, this might be the perfect addition to his WFH summer wardrobe.
If dad is someone who loves a gift that gives back, Dorsey recommends this Black Lives Matter cuff. Not only does it come with a message, but "100 percent of the profits go toward social-justice organizations such as the NAACP." Here is a list of more than 100 other Black Lives Matter organizations you can donate to in dad's name.
When Keyes is looking for jewelry he wants "something unique and something versatile, so I can use it to dress up and dress down to get more use out of it." That also means he wants "something that is a conversation piece primarily to make it easier to open conversation up as they might like something they see." So this ring seems like kind of an obvious pick from him. The wide band is eye-catching, and the combination of industrial titanium and a black diamond gives it that high-low look.
If dad is into one-of-a-kind stuff, something from the Japanese jewelry brand Goro's might already be on his radar. Owning something from the brand "has long been a goal of mine that will likely never happen," says Grant, as they are notoriously hard to get your hand on. According to HypeBeast, the jewelry can only be purchased from the store in Harajuku, and even if you make it there and get in line in time, the staff has final say on if you can purchase something depending on if they like your personality. There is also a lottery system, but again, that's not a guaranteed way to take home some of the feather-shaped sterling-silver jewelry Goro's is known for, so enter First Arrows. "First Arrows is the next best thing, and I don't really feel like I'm having to make a compromise," Grant says. This ring has a Goro's-esque feather design, and strokes on this feather ring were hand engraved by First Arrow's silversmiths in Japan.
Urbinati loves a pinky ring for a guy, and thinks that this enamel-and-gold one in particular works really well. "It's rare to find a color or printed piece of jewelry that works. This one works," she says. "It looks like something you would have discovered on your travels and collected." And though it's certainly expensive, it's sure to last: "Any metal ring is fairly low maintenance, as it's sturdy and good for every day."
Another statement ring pick from Urbinati is this gold-and-tiger's-eye signet. "There's something I love about the small square shape, and the brown on gold with the horse — it's masculine in a strong but sophisticated way," she says.
Fisher said it best: "Cuff links are a classic dad gift," so you can't really go wrong here if the dad you're shopping for gets dressed up on the regular. Fisher describes himself as a "disciple of Cartier," as he and his partner have gifted each other several pieces from the jeweler over the years, but he is particularly drawn to these cuff links because "the sterling silver and hawk's-eye stone can work for the everyday but also for those special dressy occasions."
For a less spendy version of the classic dad gift, Fisher recommends a classic set of cuff links that can be engraved, perhaps with dad's initials or with his kid's initials, so he can always have them with him.
If dad suits up regularly but has the desire and flexibility to have more fun with his accessories, these Lego-like cuff links will do the trick. Keyes, who also works as a real-estate agent, wears suits regularly and often wears cuff links as well as tie bars, and always looks to Ties.com, noting, "For the price, the quality and service can't be matched; it has everything you need for suiting accessories."
"If dad has a shirt with French cuffs and wants to look more stylish on his Zoom meetings, a pair of equestrian-themed cuff links are classic," says the Style Professor of these sterling-silver-and-onyx cuff links. He also likes them because they are another dupe for the more expensive Cartier: "I like the style of these stirrup cuff links, which are not the usual flip backs and are instead based on designs by classic jewelers like Cartier but at a more affordable price point."
"For day to day, I think every man should rock a watch and a bracelet or two," says Keyes. "It helps make even the most relaxed and bummy days look more put-together with very little effort." Lately he said he's been gravitating toward watches from Xyeir, a black-owned watch company, because "they are well-constructed, quality watches that do not hurt the pocketbook by any means."
And while Keyes typically wears an Apple Watch on a day-to-day basis, he sometimes switches it up, and says Talley and Twine watches are in his regular rotation. It's another black-owned timepiece company that sells watches for both women and men. This one is sleek with its all-black construction and is made from durable stainless steel, so you can say it's dadproof.
This is a similarly sleek, all-black watch. "The Bell & Ross square models with their bold numbers and otherwise simple faces are iconic without appearing gaudy," the Style Professor says. As he notes, it is simple, but the combo of the round face and square frame will surely get some attention. The Style Professor recommends it "for the nonconformist dad who wants something manly that is technically outstanding and will last for decades."
The Strategist is designed to surface the most useful, expert recommendations for things to buy across the vast e-commerce landscape. Some of our latest conquests include the best acne treatments, rolling luggage, pillows for side sleepers, natural anxiety remedies, and bath towels. We update links when possible, but note that deals can expire and all prices are subject to change.