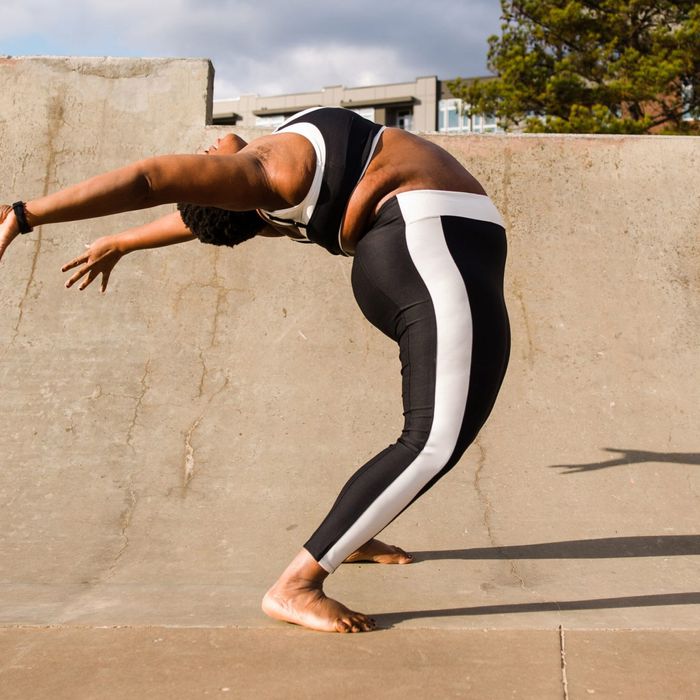 Historically, the boutique fitness industry has not been known for its diversity, but in recent years Black fitness pros and entrepreneurs have stepped in to fill the void. Whether you want to learn some new moves in a dance-cardio class or find inner balance during sun salutations, you'll likely find a Black-owned fitness studio that fits your workout style. And while some studios are currently closed as a result of COVID-19, many have pivoted to offer streaming or on-demand classes so you can break a sweat at home.
Founded by two former professional athletes, Aarmy offers cycling, "bootcamp," and strength training classes at their NYC and L.A. studios. You can also take on-demand online classes for $35 per month.
The legendary Alvin Ailey American Dance Theater's studio offers classes for professional and, uh, not-so-professional dancers in a wide range of styles including ballet, salsa, and West African. Classes are open to adults, kids, and teens. During the pandemic, they brought their instructors' talents to Zoom, with an array of daily classes for $14 each or $60 for five.
At this Black- and women-owned studio in Dumbo, body positivity and creativity are woven into the yoga practice. Online classes ($12 each) include candle-lit flow and strength-building vinyasa.
This NYC-based studio's boot-camp-style classes combine high-intensity cardio and serious strength training. There's also one-on-one training for those who want some more personal attention.
Before launching her own fitness brand, Deja Riley was a backup dancer for the likes of Beyoncé, Trey Songz, and Lady Gaga. Her high-energy workouts — which combine dance with shadowboxing — are available on YouTube.
GoodWrk coach and founder Percell Dugger's weekly workouts offer everything you need for all-around fitness: There's strength training on Monday and Friday, cardio and core on Tuesday, recovery on Wednesday, and speed and agility on Thursday. Monthly membership costs $52 or $46 with a yearlong commitment.
Chavonne Hodges founded Grillz and Granola with the intention to make a more inclusive fitness space, especially for women of color. In addition to Hodges's signature TrapAerobics cardio classes and strength-focused Trap Legs and Trap Abs classes, the studio also hosts group therapy sessions for coping with difficult emotions. Classes are $10 each or $60 for a month of unlimited classes.