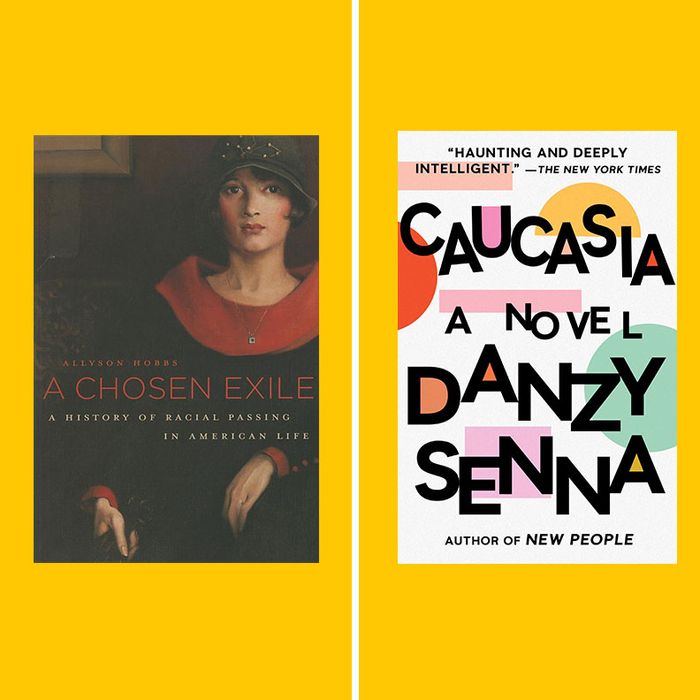 When I read a book, I always find myself wondering what books the author was reading while they wrote. I've long imagined, for instance, that Alice Walker thought fondly of Zora Neale Hurston while writing The Color Purple, or Nicole Dennis-Benn called on Toni Morrison while crafting Here Comes the Sun. Those ruminations led to this series, in which I actually ask the authors of recently released novels, biographies, and nonfiction just that: what books they read while they wrote, and what books they feel their book is in conversation with.
First up, The Vanishing Half, Brit Bennett's sophomore novel, which quickly became a No. 1 best seller upon release and is currently being adapted into a series for HBO (I'm team Rashida Jones as Stella and Desiree by the way. Or perhaps a Rashida x Kidada reunion?). The book chronicles the lives of twins Desiree and Stella — one of them chooses to pass as white, and the other lives her life in the small, suspiciously light, all-Black town where they were raised. It's a nuanced and complex investigation of race and identity, asking questions about what it means to be white, and how one passes in today's world without being found out (read: with difficulty). Below, the books Bennett read while writing her own, from one on how to fake your own death to another about two biracial sisters who were separated and forced to live apart.
Bennett said that this nonfiction title by Allyson Hobbs, which chronicles the history of African Americans passing as white in the United States, reframed her idea of passing altogether. "It's just a really fascinating historical text," says Bennett. "When we think about passing, we think about what characters stand to gain from doing so, and we don't often ask ourselves what they stand to lose. And that was kind of something that became a foundational idea for me when I was thinking about Stella."
"This book was weirdly helpful," Bennett says of Playing Dead, a book that mulls over how one plays dead in the 21st century, and how people pull it off — or don't. "I found it really helpful to think about passing as a sort of death faking," says Bennett. "It sort of gave me a more grounded way to think about passing by sort of divorcing it from the idea of race and thinking about killing off your past self or life. When I started to think about passing like that, it gave me a different way to think about what Stella does, because I think in a lot of ways, her choices are very, uh, sort of other choices that are very difficult for me to ever imagine myself making."
Passing by Nella Larsen is about a pair of childhood friends — one who passes at will and one who passes full-time. It tackles themes and ideas similar to the ones covered in The Vanishing Half — like why pass, and what does one gain? While I read The Vanishing Half, I thought of Passing often, and found myself considering where the two met and diverged. Bennett first encountered the book in college, and immediately loved it. Claire, the protagonist's husband, stood out to Bennett in particular. "I remember thinking of Claire's bigoted husband when working on The Vanishing Half and thinking about what type of dude was Stella going to marry, because, in Passing, when you first meet Claire's husband, that just immediately ups the stakes of her passing because you're just like, Oh my God, this dude is such a bigot. What is he going to do when he finds out that his wife is actually Black? He's going to lose it. It makes you really stressed when you're reading the book. I wanted to think of Stella marrying this white dude who thinks of himself as being one of the "good white people in the world." And I think that seems a bit more interesting and different to me than the obvious, which was making him a by-the-book racist dude."
Like The Vanishing Half, Caucasia is also about sisters, but these sisters are separated by force rather than by choice, and one is forced to pass against her will because she's lighter than her sister. "It's a really thrilling and devastating book," Bennett says of the text, which follows the younger, lighter sister over the course of two decades. "It's about the experience of this child who has to slowly re-create herself, which is different from my book because at least somebody is choosing to do that, but this is a character who has that agency taken away from her because she's a child. She's forced to erase parts of herself and take on these other identities, exist in this way, and it's not through her choice at all."
Bennett also read Margo Jefferson's Negroland, a nonfiction book that delves into the Black elite and their various customs and ideologies. I, too, have read Negroland, and found myself thinking of it while reading The Vanishing Half. In Negroland, whiteness (or lightness) is a tool of upward mobility; in The Vanishing Half lightness is presented as a means to an end.
This book, another one Bennett read in college, is a multigenerational saga about a well-to-do Black family whose daughter marries a white jazz player. The book is about both race and class, because while the man she is marrying is white, he has less money and status than she does. "It's a book that, I think, engages with thoughts about class and race and skin color in different, complex ways," says Bennett.
The last book Bennett mentioned was this one, by Jess Row, about a white man who discovers that his high-school friend has undergone surgery to transform himself into a Black man. "He's kind of unraveling why people are doing this, and what the implications are of people doing this," says Bennett. "I think it's a very, very disturbing and provocative book." She liked, in particular, that this book flipped the convention of passing on its head. "It's not asking the question of why does a Black person pass for white — it's the exact opposite direction in this book," she says.
The Strategist is designed to surface the most useful, expert recommendations for things to buy across the vast e-commerce landscape. Some of our latest conquests include the best acne treatments, rolling luggage, pillows for side sleepers, natural anxiety remedies, and bath towels. We update links when possible, but note that deals can expire and all prices are subject to change.