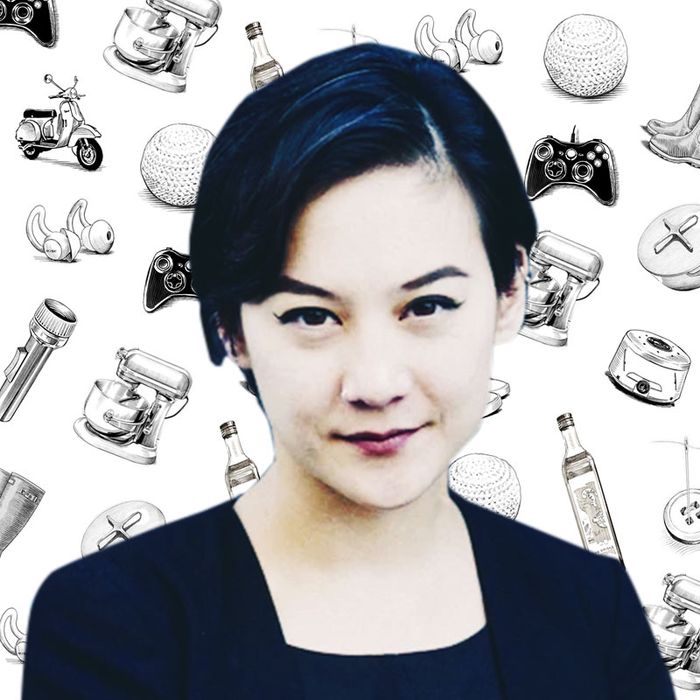 Photo-Illustration: Courtesy
If you're like us, you've probably wondered what famous people add to their carts. Not the JAR brooch and Louis XV chair but the hair spray and the electric toothbrush. We asked musician Michelle Zauner — whose latest album, Jubilee, came out earlier this month and whose memoir, Crying in H Mart, debuted in April — about the kimchee, water bottle, and sunscreen she can't live without.
I was constantly buying plastic water bottles on the road until I bought this. It was a lifestyle change. Even at home, I always drink from it now. The bottle is a good way to remember how much water I drink each day. I try to drink two bottles a day and I never buy plastic water bottles anymore. It's kind of annoying to carry around all the time, but I'm so glad I got it.
Maangchi is my hero. She's a pretty famous Korean YouTube vlogger that has really demystified Korean cooking for a non-Korean audience. I adore her: She was such an anchor for me during a difficult time in my life. So much of the inspiration behind Crying in H Mart was learning to cook through her videos. When she came out with a cookbook, I actually got to meet her at this event that she did, where she signed my copy of the book. We've been in touch ever since. I love all of her recipes and I'm always cooking from this book.
I buy this if I don't have time to make chonggak kimchee, which was my favorite style of kimchee growing up. I think it's the most underrated style of kimchee, too. I talk about it in my book. A Korean meal doesn't feel complete to me if it doesn't have that kimchee; I eat it with pretty much any Korean dish. I'll typically leave this out on the counter for two or three days so it gets more sour and fermented.