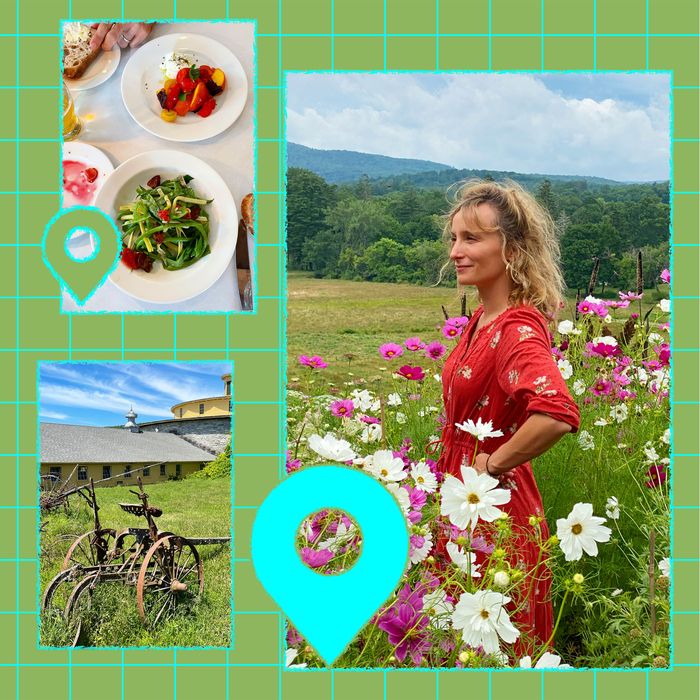 Photo-Illustration: The Strategist. Photos: Courtesy of Hopie Stockman
Everyone knows that person who spends weeks sniffing around travel blogs, going deep into Tripadvisor rabbit holes, collecting Google docs from friends of friends, and creating A Beautiful Mind–style spreadsheets to come up with the best vacations and itineraries possible. In this recurring series, we find those people who've done all the work for you and have them walk us through a particularly wonderful, especially well-thought-out vacation they took that you can actually steal.
For her honeymoon, Hopie Stockman, the co-founder of L.A.-based textile brand Block Shop, wanted to give her Texas-born husband, Rad Furniture co-owner Russell Hill, a tour of her childhood stomping grounds in New England. They started with a long weekend in the Berkshires. She's visited the area a dozen times, starting with trips with her family when she was a kid, and says even though every season has its own magic, fall is "heaven." Here, Stockman shares a hiking trail that's been traversed by literary giants, an excellent Shaker-inspired restaurant, and a spectacular place to listen to classical music.
3 p.m.: Land in Boston
When doing a Berkshires weekend, fly into Boston and land before five so you can get to your hotel before dinner. It's a two-and-a-half-hour drive to the region. Before leaving the city, I always stop at Flour Bakery (12 Farnsworth Street), a local chain that has a location on the wharf near the airport. The baked goods and sandwiches are yummy and filling enough for the drive but won't ruin your appetite for dinner. Leaving Boston at the end of the day on a Friday, the traffic will be horrendous, but just grit your teeth and get through it. Once you're out of the city, it's easy.
6 p.m.: Drop off your bags at the Inn at Kenmore Hall
Coming from L.A., I have minimalism fatigue. I don't want blond wood and brass accents. I want sagging ceilings and exposed beams. The Inn at Kenmore Hall (1385 State Road) is a 1792 home that Frank Muytjens, the former head of menswear at J.Crew, and artist Scott Edward Cole carefully restored — note the original banisters, moldings, and millwork. We stayed in room three, which has a fabulous giant freestanding porcelain bathtub and ochre candles you can light so you feel like you're in a Brontë novel while you soak. I wanted to spend a week there. But you have to like dogs — they have a sweet vizsla, Dutch, who wanders through the hotel.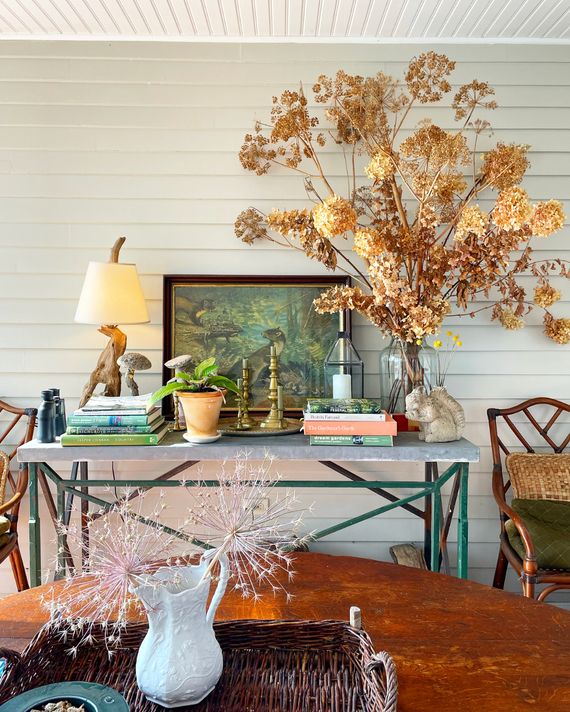 8:00 p.m.: Listen to classical music under the stars
After checking in, we went straight to Tanglewood (297 West Street), the summer home of the Boston Symphony Orchestra, which is in residence through November (James Taylor also regularly does gigs there). The performances take place in an open-air concert hall (the Koussevitzky Music Shed) with indoor seating and seats on the surrounding lawn, where you can set up anything from a small blanket to a table topped with a tablecloth, cloth napkins, and a candelabra. We used our jackets and scarves to make a little music-listening nest and had pizza and beer we picked up there. You can also order a picnic basket ahead of time through the Tanglewood website and it's waiting for you when you show up. After you eat, lie down on the grass and let the music wash over you. When you get home, text Scott what time you want your coffee.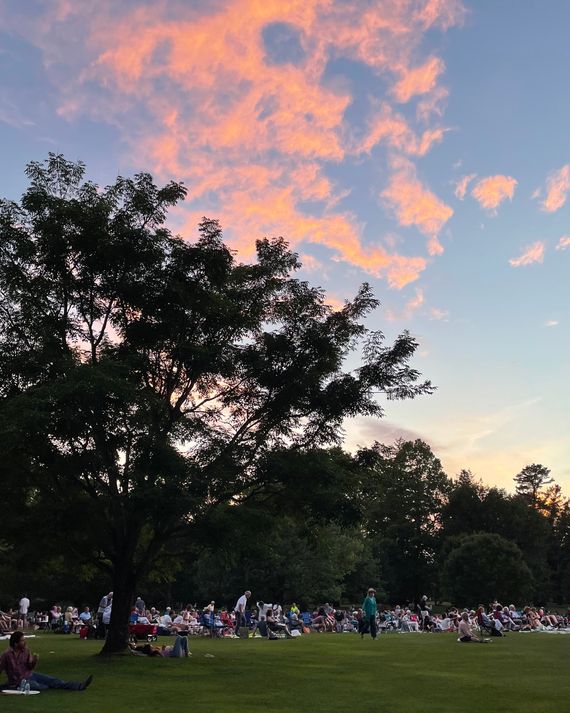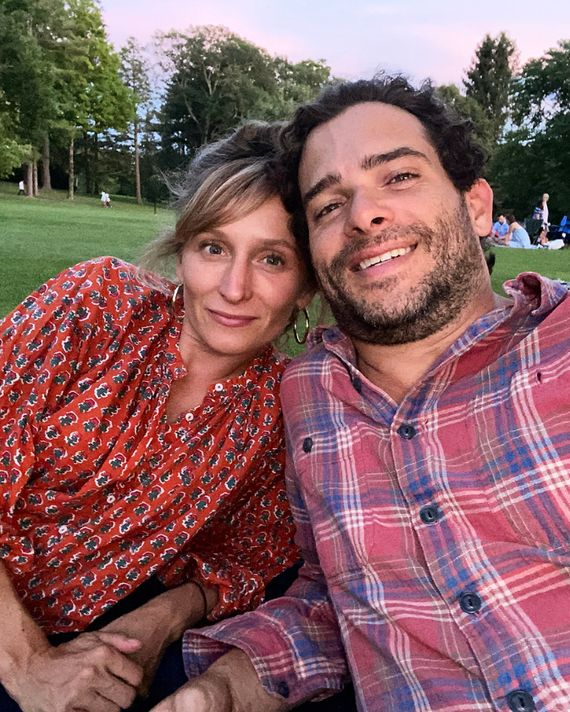 8:00 a.m.: Have a candlelit breakfast
Every morning at the time you requested coffee, there will be a light tap on the door, but when you open it, no human is there, just a beautiful silver tray with coffee and milk. After coffee, head downstairs to the dining room, where, like everything else in the Inn, breakfast is perfectly done. They even light candles. We had French toast and eggs with bacon then walked out to the garden to look at the cosmos and dahlias, and I read my friend Adam White's new novel, The Midcoast.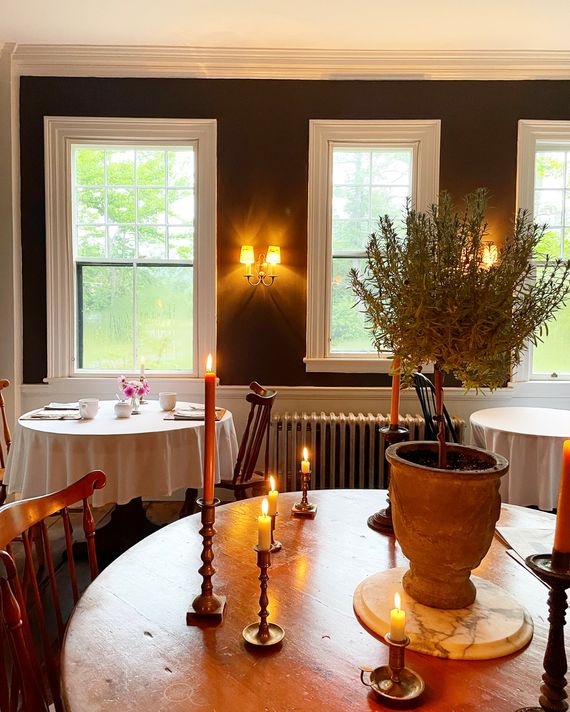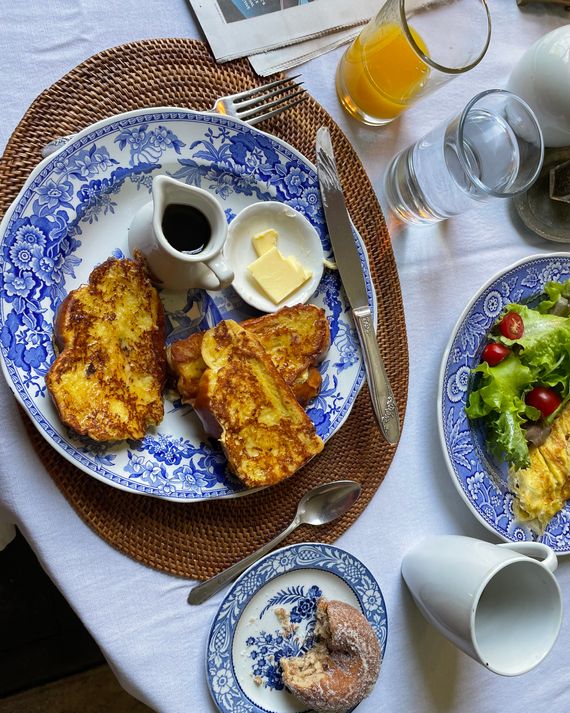 10:00 a.m.: Embrace utopian design at the Shaker Village
Drive ten minutes to the Hancock Shaker Village (1843 West Housatonic Street), a living-history museum documenting the life of Shakers who lived in the area from the 1780s to the early 1900s. Tour the boarding house, round barn, shed, woodworking shop, and the kitchen ($20 for entrance to the Village) while also watching demonstrations of how to make iconic Shaker pieces, including chairs and oval boxes. As a child, I remember my mom being very inspired by the Shakers' egalitarian community, and I'm awed by their utopian ideals as well. Russell and I spent three hours there, but if you're less absorbed in Shaker tradition, you could easily see all of the demonstrations in only an hour.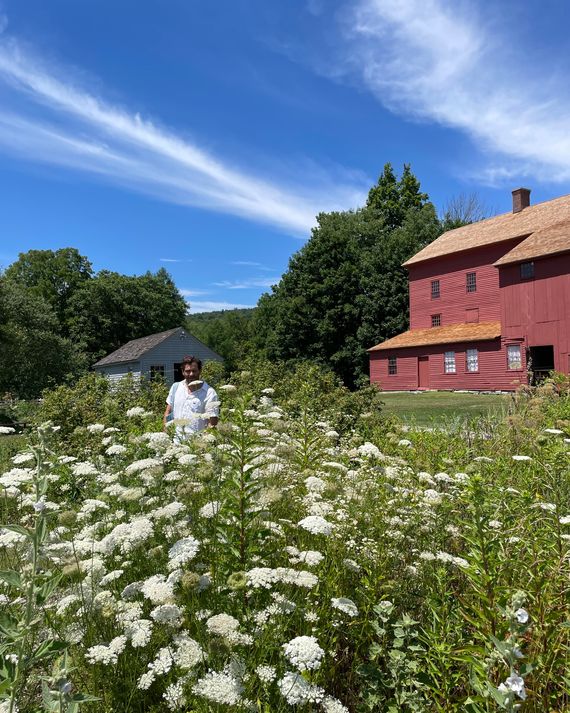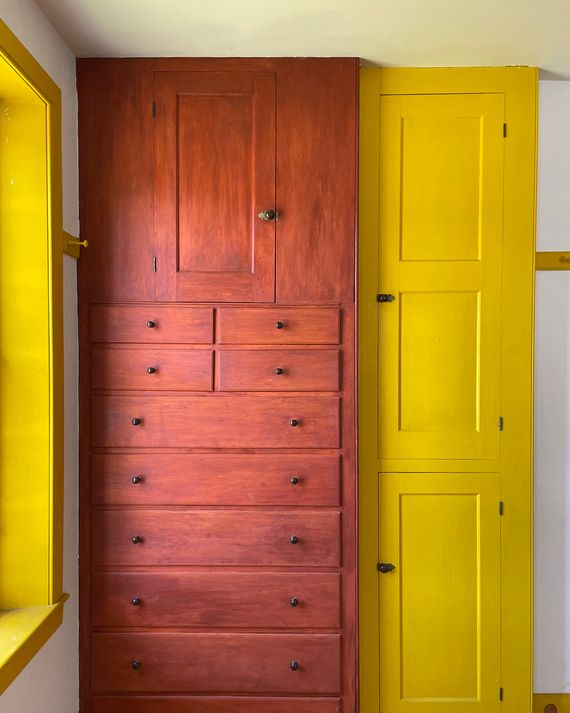 Noon: Call in your sandwich order on the way to lunch
Grab a quick lunch at Haven (8 Franklin Street), a low-key order-at-the-counter place. Because it gets busy on weekends, we called in our order on the way over but still sat inside to eat our delicious scrambled-eggs-and-cheddar sandwiches with herb mayo on challah bread.
1:00 p.m.: Enjoy Edith Wharton's color-coordinated Gilded Age library
Opposite of Shaker-style living is the lavish Gilded Age mansion, the Mount (2 Plunkett Street), writer Edith Wharton's country house (designed with her friend and architect, Ogden Codman). Take a self-guided tour of the house ($20), which was inspired by French and Italian classical architecture. I'm a Wharton head — I studied her work in college — and find the library particularly inspiring. Her books are custom-bound. All of the rooms echo this simplicity. Wharton believed they shouldn't be over-suffocated by decoration. The garden, which you can also walk around, is just as controlled.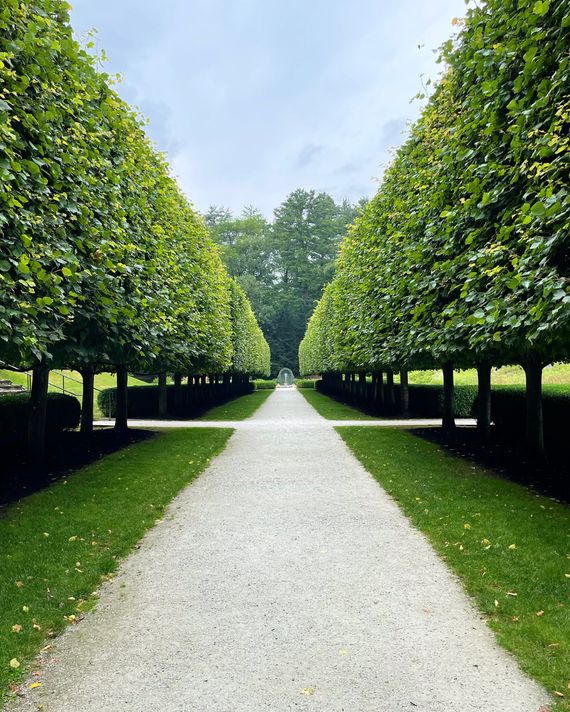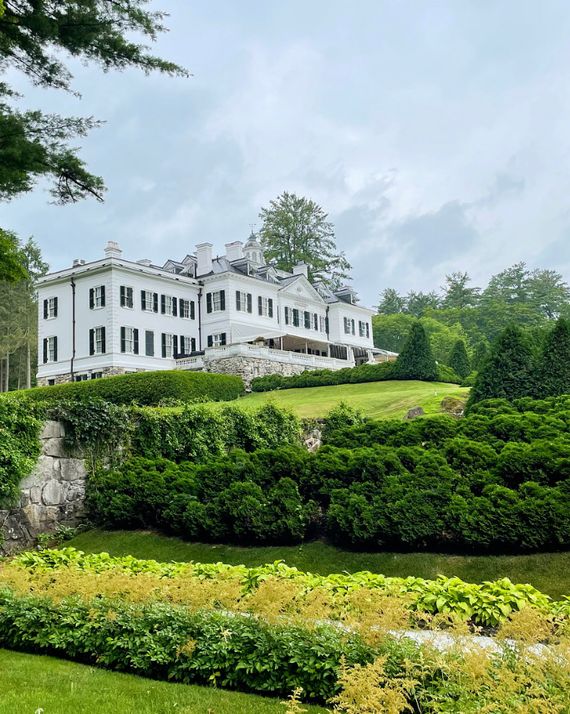 3:00 p.m.: Shop for American antiques and sneak in a nap
Browse at Sandy Klempner (22 Main Street), a tiny antique shop owned by a local interior designer that holds more than its size suggests — beautiful rugs, cool folk art, quilts, mid-century Adirondack and Old Hickory furniture, and even some clothing. It closes by four, so get there with enough time to look around. We longed to buy a really cool wooden folk-art horse statue but knew we couldn't take it on the plane home. Then head back to the Inn to soak up a late afternoon nap and enjoy some reading time. We sat outside on the lawn chairs with our books and watched a storm come in — an East Coast occurrence that I pine for now that I live in L.A.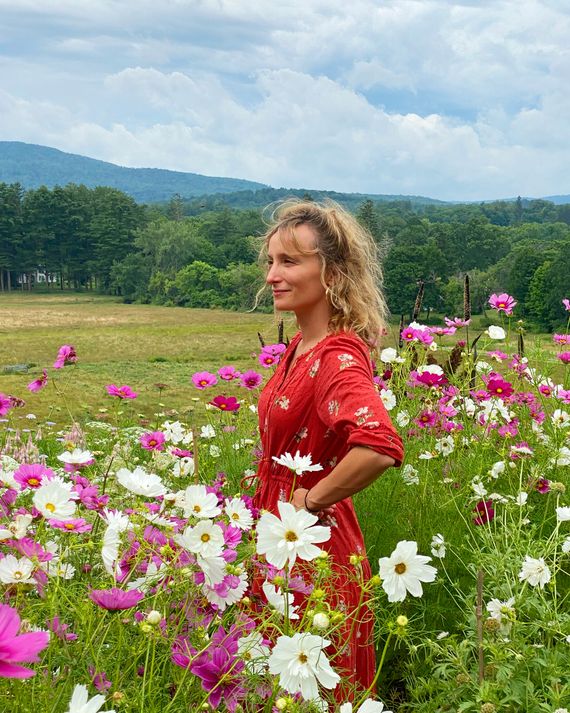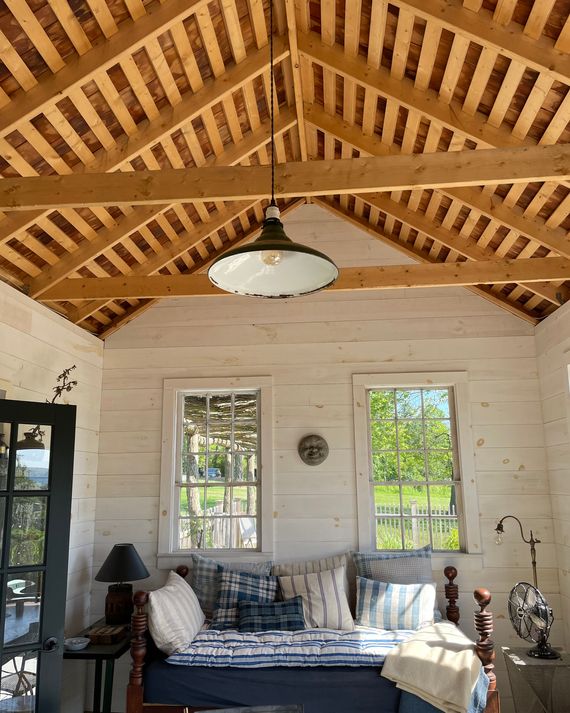 6:00 p.m.: Make a pilgrimage to Stissing House for perfectly simple farm-to-table food
We booked our 5 p.m. slot at Stissing House (7801 Main Street) a week out, but for a better dinner time, book well in advance of your trip. The restaurant is a 50-minute scenic drive from the Inn. On our way, we passed by many small, independent dairy and livestock farms with original preserved red barns. Stissing House is run by Clare de Boer (of Italian restaurant King in Soho) out of a refurbished 1782 former inn. It's magic. The décor is Shaker inspired with hand-painted murals of the surrounding landscape, sunken wooden floors, and flowers picked from a garden only minutes from there. We ate dishes with goat cheese from the Hudson Valley–based Ardith Mae dairy as well as bacon from another local farm called Fat Apple. That was followed by trout in a lemon, butter, and herb sauce. Everything was simply and perfectly dressed, and the portions are Goldilocks-style — just right. I loved the ambiance, I loved the food, I loved the building. It was a really special experience.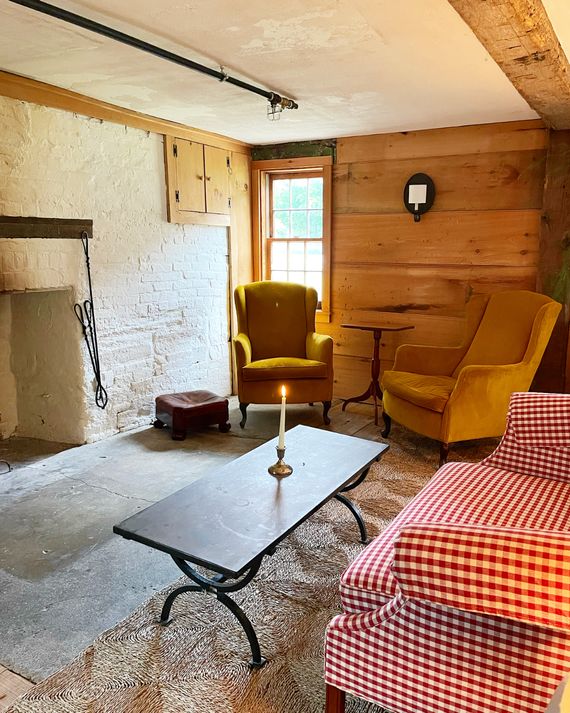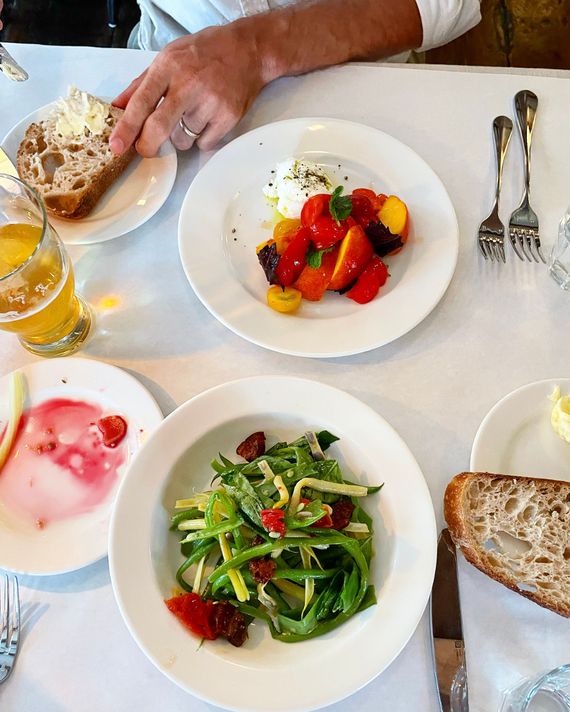 9:00 p.m.: Grab a nightcap at a 1773 stagecoach stop
The Lion's Den (30 Main Street) is the downstairs pub at the Red Lion Inn. This is where my family stayed when we visited the area in the '90s. I like that it's refreshingly un-updated — the floral wallpaper has not changed since I was a kid. It's old and cozy with wall-to-wall floral carpeting and a red velvet corner bench, perfect for sharing with your sweetheart. We had beers and listened to a local jazz trio (they have live jazz or folk music until 10:30 on Thursdays, Fridays, and Saturdays).
9:00 a.m.: Take the hike that's rumored to have inspired Herman Melville's Moby Dick
Head to Monument Mountain (546 Stockbridge Road; pack a change of clothes for dinner, since you'll be out all day). The two-hour hike is where Herman Melville walked with Nathaniel Hawthorne and supposedly had the conversation that led to Moby Dick. It's a medium-hard workout that leads you up the mountain to Peekawso peak, where you'll get a gorgeous unobstructed view of the Housatonic River Valley woodlands and a glimpse of Lake Agawam.
12:00 p.m.: Refuel with coffee and soup
Order at the counter at Marjoram + Roux (47 Railroad Street), a great spot for coffee and seasonal salads and sandwiches. I had curry soup, which was amazing.
1:00 p.m.: Shop for regional cheese and fuzzy sweaters — and visit a civil-rights landmark
Peruse the main drag in Great Barrington with an ice cream from Soco Creamery (5 Railroad Street). Stop by Rubiner's (264 Main Street), a fantastic cheese-and-wine shop to load up on snacks for your travel home. We got an insanely delicious soft cheese from a Vermont-based creamery called Jasper Hill Farm, some spicy salami, and crackers. There's also a chic art bookstore called Familiar Trees (47 Railroad Street), where I bought art books, including one about Alabama quilting collective Gee's Bend. Nearby, Fluff Alpaca (319 Main Street) has beautiful Atelier Delphine sweaters, alpaca throws that come in a gorgeous range of colors — my favorite is the ochre — and, for kids, little alpaca toys that are truly the softest thing I have ever felt. Before you leave town, visit the site of the childhood home of W.E.B. Du Bois (612 South Egremont Road), the author and co-founder of the NAACP. The house where he lived with his grandparents starting in 1868 isn't there anymore, but the site is marked with plaques detailing the daily life of Du Bois's ancestors and his journey from small-town kid to civil-rights icon.
3:00 p.m.: Get the best massage in the Northeast
Relax with a massage at Bodylab (115 Gas House Lane). The Berkshires is home to luxe spas Canyon Ranch and Miraval, but I prefer this unassuming spot, where I booked a deep-tissue massage four days in advance (60 minutes for $125). It's no frills but very effective. Try to have Bridget as your masseuse; she is super-strong and tailored the rubdown to areas that were troubling me, including some magical head and face kneading. Before you leave, change into your dinner outfit.
5:30 p.m.: Enjoy jazz and ribs at the Prairie Whale
To get a table, arrive at the Prairie Whale (178 Main Street) no later than 5:30 p.m. because they don't take reservations. Enjoy the yummiest, most soul-nourishing dinner from Mark Firth, who also helms Williamsburg restaurants Diner and Marlow & Sons. The menu changes daily, and it's all so fresh and delicious. We started with a salad of butter lettuce, feta, blueberries, and walnuts with the most amazing jalapeño-tahini-cilantro dressing. Then we had ribs. A local jazz band came on around 7 p.m. Afterward, if you want more live music, go to the Barn (17 South Main Street), a nearby venue that hosts mostly jazz and folk music bands. Go to bed like we did: dreaming about moving to the Berkshires and opening your own restaurant in an 18th-century farmhouse.
Hopie's Berkshires packing list
These handmade slippers are perfect for padding around an 18th-century inn.
This sweater is deliciously soft and has such a nice, easy drape. The waist hits at a flattering point, and the balloon sleeves give it a little extra sculptural pizazz. If you don't bring one, you can buy one at Fluff Alpaca.
My go-to wide-leg pant that I wear with all kinds of shoes — a simple sneaker, like Doek basket canvas sneakers, or a flat boot — in all kinds of seasons.
I always pack a Block Shop robe when I travel for all the times I'm in-between actual outfits, and it always turns out to get way more use than I think it will.
The new Elizabeth Strout book is set in Maine, where the weather is as brooding as it is in the Berkshires in fall.
The Strategist is designed to surface the most useful, expert recommendations for things to buy across the vast e-commerce landscape. Some of our latest conquests include the best acne treatments, rolling luggage, pillows for side sleepers, natural anxiety remedies, and bath towels. We update links when possible, but note that deals can expire and all prices are subject to change.