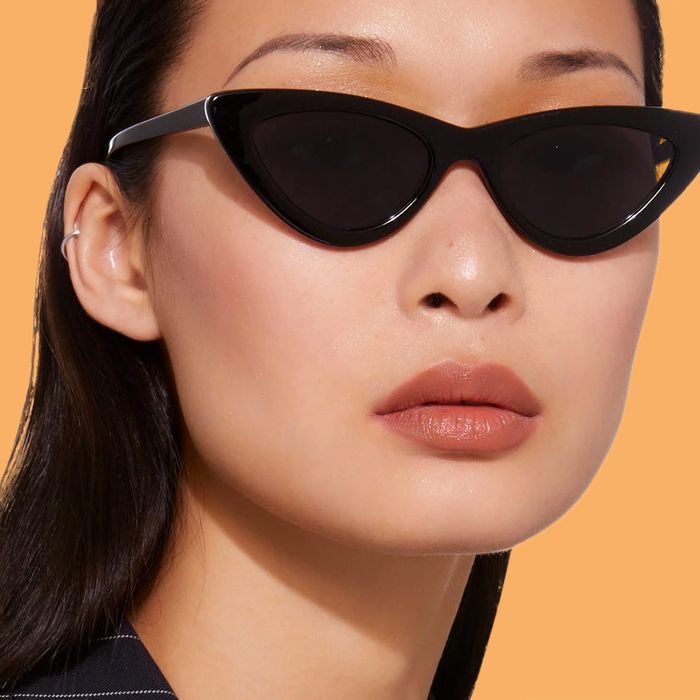 Photo: Courtesy of the Retailer
In our advice column, Ask the Strategist, we take your most burning shopping questions and quiz our friends, scour the internet, call up experts, and draw from personal experience to answer them. As always, please comment with one of your own — we're here to help.
Question: I need some sunglasses that aren't going to slide down my face! There are aviators with nose pads, of course, but I can't quite pull off the Top Gun look. Warby Parker has their line of low-bridge-fit frames, which are great, but what else is out there for people who need sunglasses for low bridges? (This is essentially me trying to find a more elegant way of asking who else makes nice, not-crazy-expensive glasses that fit Asian faces?)
As a Jew, I have my own nose issues, but this is one I'm not personally familiar with, so I've reached out to some helpful experts below. And while we're here, if you're interested in some other sunglasses content, we've got stories on the best way to keep your glasses clean, the best sunglasses under $100, some good trendy small sunnies, and a pair of men's sunglasses that go with everything from cutoffs to suits.
Street-style star Vanessa Hong loves Le Specs in general, but especially the Last Lolita style, which she says are not only fashionable, but fit her face and frame perfectly. I've also noticed that these sunglasses are often photographed on Asian women in product shots.
Gentle Monster, meanwhile, is a South Korean brand that sells sunglasses made from material that bends to your face, so they should be more malleable for different bridges and nose shapes. It's not all so clear, though: We spoke with Diana Tsui, the Cut's market editor, who told us that Gentle Monster glasses fit her co-worker Kathleen, but don't always stay on her own face.
Diana says, "The only thing that's stayed on are my Illesteva Leonard II. They're really tight and give me a headache after a while, but I just suck it up." This style also comes in tortoiseshell frames, if you prefer.
Gentle Monster has a lot of fun shapes, though, so since they might work for you, we'll show you a few more here, like this tinted pair with a saddle nose pad and a metal temple tip.
We're big into tortoiseshell these days. The nose pads here are adjustable.
Tilda Swinton designed these very slight cat-eyes.
If you're feeling red for summer.
The top of these frames looks almost like a watercolor. We're into it.
Our inquiring reader mentioned Warby's line of low-bridge frames, but I think they're worth calling out here, just so you can see them. They're simple, wearable, $95, and a very good set of options.
More tortoiseshell. We couldn't help ourselves.
These rosewater frames are really easy to pull off and will go with everything.
Photo: John Fryer/PierceHarrison
There are also a couple of recently founded brands that started with the explicit aim of designing sunglasses and glasses for people with low bridges. The first is Covry, which launched on Kickstarter after developing an elevated fit that sits higher on the nose and away from cheekbones. The pair pictured here look a lot like the Illesteva Leonard II that Cut editor Diana wears.
Photo: John Fryer/PierceHarrison
These are like aviators for people who don't like aviators.
Photo: John Fryer/Pierce Harriosn
A classic and feminine rounded cat-eye.