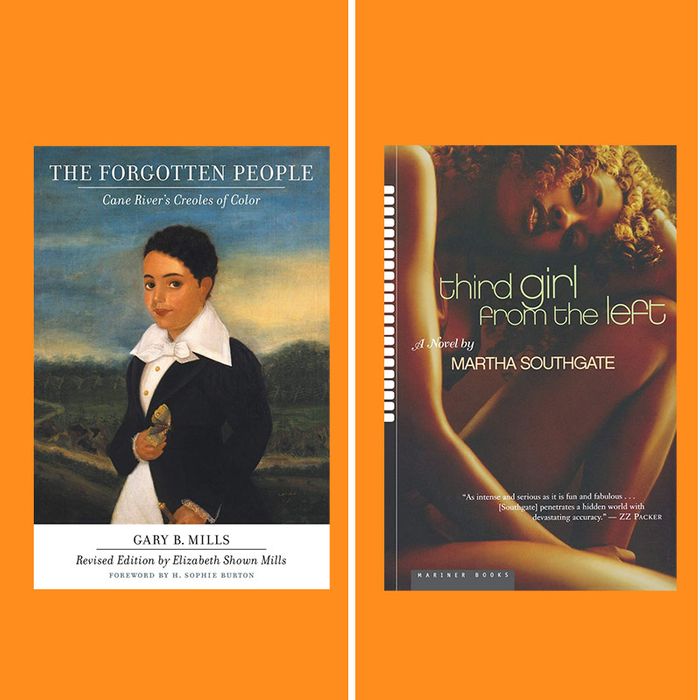 Photo-Illustration: retailers
When I read a book, I find myself wondering what books the author read while they were writing it. I've long imagined, for instance, that Alice Walker thought fondly of Zora Neale Hurston while writing The Color Purple, or Nicole Dennis-Benn called on Toni Morrison while crafting Here Comes the Sun. Those ruminations led to this series, in which I actually ask the authors of recently released novels, biographies, and nonfiction what books they read while they wrote, and what books they feel their book is in conversation with.
For the fifth installment of this column, I spoke with Tia Williams, author of The Perfect Find, a soon-to-be Netflix film starring Gabrielle Union. Seven Days in June, which was released in June, is her fifth novel. The book follows two long-lost, star-crossed lovers Eva and Shane, who have been separated by time, distance, and an unspoken betrayal only to run into each other again 15 years later at a books panel at the Brooklyn Museum. They're both writers. Eva writes vampire erotica and Shane is a Colson Whitehead type. In other words, an author with a capital A. The thing about their meeting is that no one knows they share a teenage connection, and so the two spend a big bulk of the novel pretending that no one can see the thing brewing between them.
Williams creates an entire world around the new Black literati and, as a book obsessive, I was excited to be a fly on the wall for a few hundred pages. It's Black without apology, qualification, or race-related tragedy, and for that I am very grateful. It's rarer than you think. It's been a while since I read a book I was delighted by — a book that made me smile wide for no reason because of how touching or cute it is. I wondered what would become of Shane and Eva well after reading the last page. Below, the books Williams read while writing her own — from a When Harry Met Sally–style love story she says is "one of the most romantic books she's ever read" to a vampire-erotica series from one of the genre's most important voices.
Williams read One Day by David Nicholls in college and it inspired her to write Seven Days in June. The book opens on July 15, 1988, and then checks in on the same couple on the same day for 20 years. Naturally, things change. Sometimes they're together, other times they're seeing other people. "You see the full scope of a relationship over 20 years," says Williams. "It was so dramatic and a fun, interesting way to deal with a love story. It always stayed with me." Williams's novel doesn't exactly borrow from One Day's structure, but it does follow the same couple in both the present and past, and weaves a similarly lush, decades-spanning love story.
Williams says Stephen King's IT taught her how to write. "I feel like Stephen King should be canonized as one of our great American writers," says Williams. "He really has a knack for realistic dialogue and backstories for each of the characters, no matter how small the part is." This was important for Williams as she filled out the characters in her world. "Everyone thinks they're the star of their own story, so you should treat supporting characters with that much reverence. Give them a reason, a fragrance, everything." IT also influenced the flashback structure in Seven Days in June. King's book alternates between two timelines — the '50s and the '80s — with the past heavily influencing who the characters are as adults. "It gives it a lot of narrative tension." says Williams. "As Easter eggs are revealed in the past, they come to light in the present as well, which is what I did with Eva and Shane's stories."
"This was by my laptop as I was writing," says Williams of Third Girl From the Left, which she says was before its time. "When this book came out in 2006, I don't think that the publishing world was ready to receive it. If it came out today, it'd be a New York Times best seller." The novel is divided into three stories and focuses on three generations of women from the same family. There's the grandmother, Mildred, who saw her mother's murder during the Tulsa Race Massacre; Angela, her daughter who runs away from Tulsa to be a movie star and falls in love with her roommate Sheila; and her daughter, Tamara, who's raised by both Angela and Sheila. Tamara wants to be Spike Lee and goes to film school. "I loved the whole matriarchal lineage narrative," says Williams. "It informed Eva and her mother and her grandmother more than I can even say."