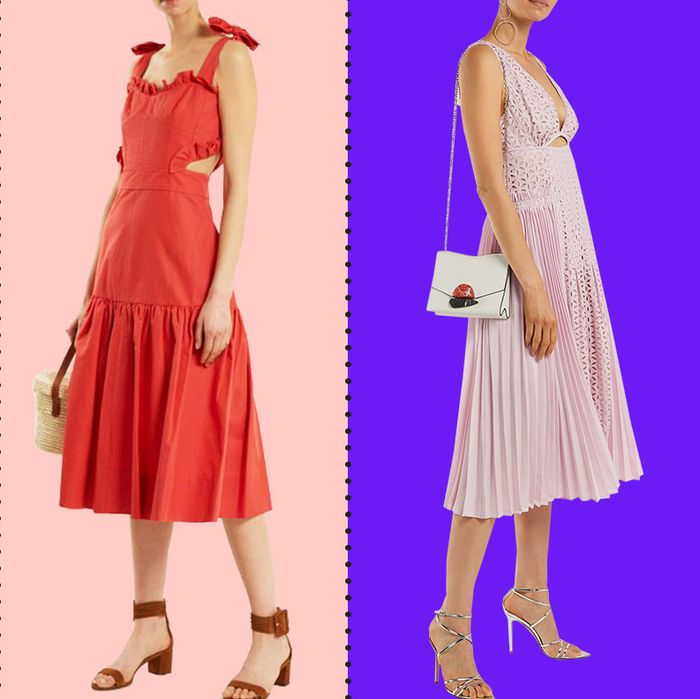 Photo: Courtesy of the retailers.
Prepping for Valentine's Day can involve a certain amount of anxiety about what to wear, whether a reservation calls for a stricter dress code, and so forth — or perhaps you just want to put in the extra effort. So we scoured the internet to find a range of romantic dresses on sale — from slip dresses and minis to modest wrap options and stylish ankle-grazers — to wear for the occasion. Note: these all skew on the summery side, since the day does call for some skin, so you'll need at least a cardigan on top (and maybe a pair of tights) to avoid shivering your way through the night. Below, some of our favorites at every price point.
Editor's Note: Free shipping will have the dress to your door in between three and seven business days if you order today, but if you're not willing to chance it, you could pay extra for FedEx two-day shipping.
Photo: 18-07-25 eloiseopryszko AM2 B3 robstebler W
Photo: 18-12-04 umidamamazakirova AM1 B
Photo: 18-11-29 zoranakuzmanovic AM2 B7 robstebler W