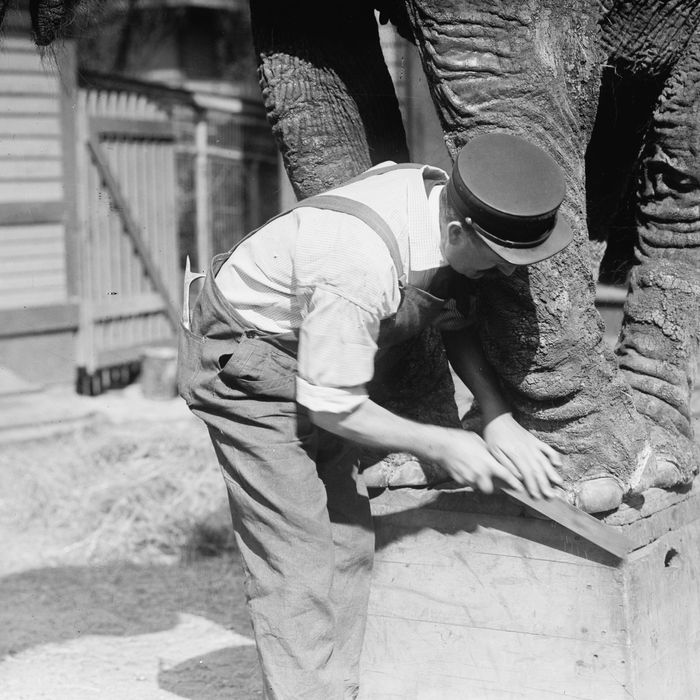 Sandal season often goes hand in hand with unsightly calluses and cracked heels, since the thwacking of a clog or flip-flop can harden the soles of your feet. And while we've already sung the praises of Japanese foot peel Baby Foot for softer, smoother feet (which even podiatrist Jacqueline Sutera of City Podiatry, Tenoverten co-founder Nadine Abramcyk, and Jin Soon founder Jin Soon Choi recommended when we asked), we thought we'd do a deeper dive for summer and see what else is out there. Here, we've reached out to pedicurists, podiatrists, and spa experts to find a range of recommendations for getting the smoothest soles possible.
Just like chemical peels for your face that contain alpha hydroxy acids to dissolve dead skin, many foot peels contain similar chemical exfoliants to loosen up dead skin until it's literally peeling — which, while gross, can also be oddly satisfying. Pedicurist Carrie Telles of W Austin's Away Spa says for deep exfoliation, she always looks to Patchology's PoshPeel kit, an AHA and BHA botanical blend that "sells like hot cakes at our spa." She notes that it's also incredibly easy to use at home. "You simply soak your feet in bags (or foot masque socks), and the calluses gradually peel off, leaving your feet very smooth."
Choi also suggests this ProLinc Callus Eliminator, which writer Alison Freer wrote about for the site last year. It's a liquid peel that Choi says is "highly effective" for exfoliating your feet when it's applied to calluses, left to sit for three to five minutes (only!), and then followed up with a pumice or foot file. We've called this out before, but the fact that it's under $10 is very good news if you want something fast-acting for cheap.
Photo: jackstudios1
For a gentler peel option, Skyy Hadley — celebrity manicurist and owner of both the As U Wish Nail Spa in Hoboken and Blink Beauty Boutique in Harlem — recommends this Cucumber Heel Therapy Cream. It contains exfoliants like AHAs and urea, but it's balanced with soothing cucumber, chamomile, and aloe. "The cream softens the heels at the same time and leaves them feeling amazing," she says.