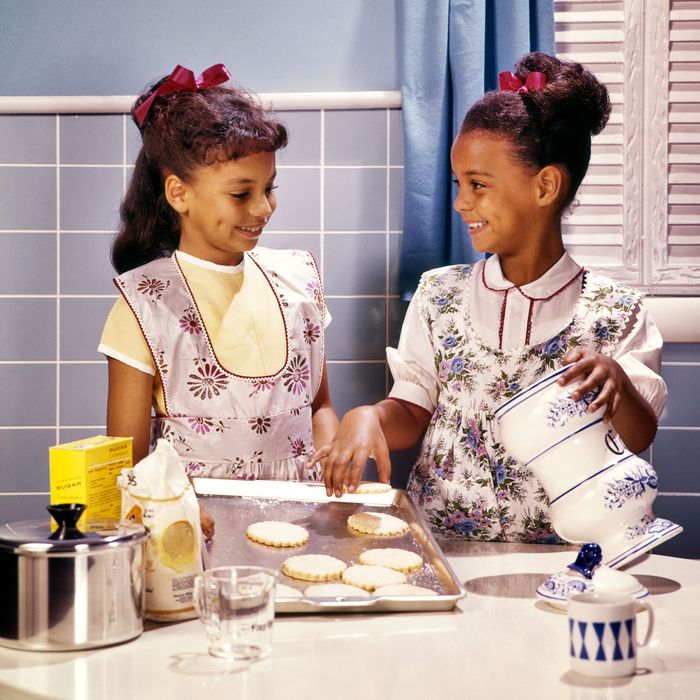 Bakers are, by nature, very giving. After all, what's the fun in eating an entire pie by yourself? If someone you love loves to bake, you have surely benefited from their appreciation of all things flour-, butter-, and sugar-based. So this holiday season, return the favor and give them a gift they will truly appreciate, whether it's a bread lamp made from real bread, a retro zine dedicated to grains, or the KitchenAid mixer that has been sitting in their shopping cart for months. Ahead, the best gifts for the bakers in your life.
For the baker who always makes a mess
Photo: retailer
Though Hedley & Bennett has become well known for its beautiful line of masks in recent months, the kitchenwear brand is still making the gorgeous, utilitarian aprons that made it famous (and that any baker will cherish).
For the baker who always whips cream by hand
This highly rated whisk will save your favorite baker the trouble of taking out their hand mixer. Writes one reviewer, "This is the handiest whisk for mixing eggs, combining them with cream, or any other small task."
For the baker with a million things to do
This modernist timer gets the job done and looks good doing it.
For the baker who's against racism
Photo: retailer
For politically active bakers, there's this attractive shirt from the grassroots organization Bakers Against Racism. Proceeds from the tee are donated to the Innocence Project, which helps people who have been wrongly convicted.
For the baker with a sense of humor
These lamps — which come in roll, croissant, and bâtard form — are made of real bread that has been covered in resin.
For the baker who likes to put their cakes on display
What's a beautiful cake without a beautiful cake stand? This maple-wood version is attractive but won't take away from the main attraction: the cake itself.
For the baker who likes to clean as they go
Baking involves a lot of wiping up (so much flour, so little time). That's why every baker needs a good kitchen towel. This one's durable, absorbent, and very nice looking.
For the baker who loves the '90s
Zines forever! Every issue of this print publication from Philly-based Lost Bread Co. deals with a different grain and all the ways you can use it at home.
For the baker who loves the environment
Photo: retailer
If you know a baker who makes a killer olive-oil cake and cares a lot about climate change, give them this limited-edition olive oil from Brightland. One hundred percent of the proceeds benefit the nonprofit Slow Factory Foundation in its mission to educate the world about climate change.
For the baker who likes to use the good stuff
Nothing beats baking with real vanilla — but bakers often opt for imitation because the authentic stuff can be pretty pricey. That's why the gift of vanilla pods is perfect for any baker (as the 3,000+ Amazon reviews can attest).
For the baker who always posts on Instagram
Take a page from the food-stylist playbook and gift a plate that's practically begging to be piled high with fresh-out-of-the-oven cookies (or cake or pie or muffins).