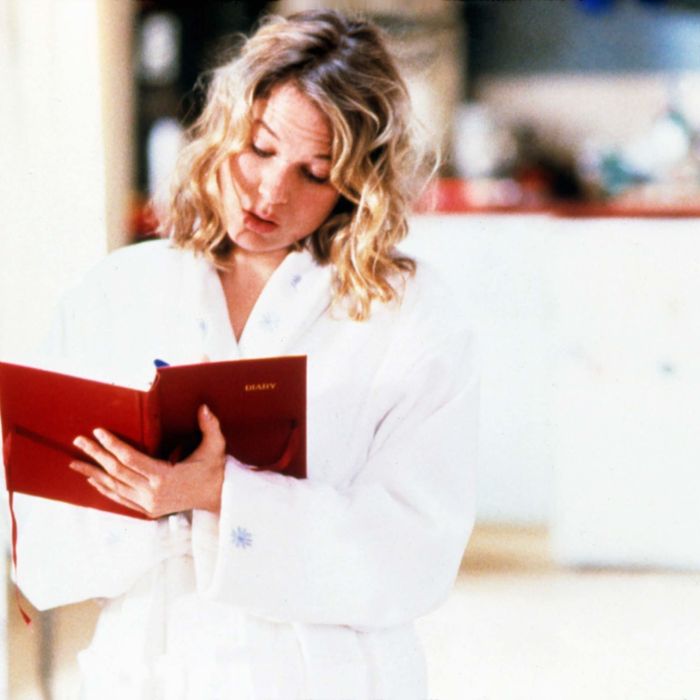 Photo: Courtesy of Universal Pictures
With the pandemic spreading, the economy collapsing, and the headlines becoming increasingly dire, it can feel impossible to process what's going on in the world around us. And while there are small things we can do at home to help — such as donating money to organizations benefiting those on the front lines and just literally staying home — the constant stress from what's happening now and simultaneously not knowing what will happen next takes a toll. During these trying times, it's important to consider how you're feeling and if needed, implement different coping mechanisms to help you make it through — one of which is journaling. "As a stress-reduction strategy, journaling has been around for a really long time and a wide variety of people find it helpful," says Alison Gurley, a New York City–based psychologist. When we write down our thoughts, "it usually decreases the intensity of the emotion and helps us really articulate what we're feeling and why we're feeling that way."
There's really no wrong way to journal, according to our experts, but "sometimes a blank page can be really intimidating," says Samantha Boardman, founder of Positive Prescription, clinical instructor in psychiatry, and assistant attending psychiatrist at Weill Cornell Medical College. And that's where these wellness, gratitude, and happiness journals come in. Because journaling newcomers may not know how long they should be writing — or how to even begin writing — these journals provide prompts to guide them through the process, as well as a time cap. Jennifer O'Keeffe, a New York City–based psychiatrist with the Gold Center, advises beginners to start small with how long they journal. "It's like when you start working out, you start with a small routine and gradually build up on that," says O'Keeffe, and it's a similar concept with journaling. Allotting 30 minutes to journal "is a very big goal to start with," says Gurley; 5 to 10 minutes is more attainable. For that five minutes, Boardman also notes it's important to really concentrate on it. "Don't have the TV on in the background or text through it. Give it your unconditional attention for a chunk of time," she says.
Boardman also recommends people start with journaling just a few days a week, unless your journal specifically requires a daily approach, because you don't want to put too much pressure on yourself. "It's not something that should be totally low effort, but it shouldn't be something that you're dreading either," which can happen if you put too many strict guidelines on your journaling process. And while you can pick up journaling with any notebook in your house, below we have seven journals with prompts recommended by journalers and experts to get you started.
Certain happiness planners "can be a little much," says Boardman. "I think they can sometimes make you feel a little bit worse when you've just had a really shitty day," she says, but Boardman feels this one is actually productive. It doesn't make you feel like you have to "be happy all the time," she notes, and while it is a five-year commitment, you're not writing for more than ten minutes per day. "It's short but still makes me feel like I'm documenting my life," explains Erin Williams, an L.A.-based public-relations executive. She bought this journal back in 2015 — so she's almost done with it — and spends about five minutes per day writing her one line about a moment she enjoyed. "I think it's a nice habit to get into. I write a quick tidbit about my day before bed and it helps me process, reflect, and just take a beat," Williams adds. Writing small bits each night inspired her to begin a long-form journal that she writes in every few weeks to help her sort out "more extreme emotions that are a result of bigger, more complicated situations," since there's not much room in her Happiness Project journal for extended feelings. Once this journal is filled, she plans to buy another and continue for the rest of her life.
This planner originally came recommended to us by actress Debby Ryan, who said it helped her with her self-confidence and imposter syndrome. As the title implies, the journal requires only five minutes of thought morning and night. Wellness blogger Amanda Krenz explains that you begin each morning by setting intentions and asking yourself what would make today great, then circle back at the end of the day to discuss the day's positive moments and how you can improve for tomorrow. "It's completely reshaped my mindset and has made me a more positive person," she adds. Freelance writer and editor Andrea Navarro also noticed a change in her mindset. She started this journal in January and calls it "the ideal journal to start with if you're unclear what to write about" because it helped her navigate her thoughts through consistent prompts. Skin-care blogger Crystal Marston agrees, noting that this journal is particularly easy to pick up if you've never journaled before because it's easily digestible. While she typically only journals four to five days per week, she finds herself turning to it more when the world feels extra stressful, as a way to escape.
Editor's note: This journal is currently backordered, but you can pre-order from the two retailers below, both of which advise orders will ship in mid-January.
To best use the Happiness Planner, you have to commit to writing in it daily for 100 days because it tracks each day and requires a weekly check-in. Asia Milia Ware, editorial assistant at Teen Vogue, admits that it's "hard to keep up with," but during a time like this, "when you have nothing but time, it's a great book to add to your routine," she says. The planner starts with a personal questionnaire to provide self-awareness first, asking things like what you're good at; what your personality traits are; and what habits you'd like to change. From there, you begin your hundred days with a daily worksheet. You write down things — like what you're grateful for, good moments from the day, and what you hope will happen tomorrow — then you finish the week with a check-in to see how your mindset has improved. "I started it when I was going through a stressful time in my life and this helped me find gratitude in simple things," says Stephanie Zheng, founder and CEO of Mount Lai. For beginner journalers, Zheng thinks it's easy to pick up and actually stick with it since it doesn't require a huge time commitment, just 15 minutes of journaling per day.
Ware also uses this gratitude journal — on top of the app Grateful, which she likes because you can add photos to document positive moments throughout the day — to help keep her "grounded." Each day, you write down three things you're grateful for, and it doesn't take longer than ten or so minutes to write in each day. At the end of the week, there's a checkpoint to see how you're feeling overall. "It's perfect for beginners who aren't ready to jump into a super-complex journal or who just want something simple that's easy to document every day," she adds.
This journal is similar to the previously mentioned gratitude journal, in that you write three things each day that you're grateful for. But instead of a weekly check-in, this one instructs you to write down what goals you want to focus on and how you want to improve your mindset and lifestyle in order to hold you accountable at the beginning of each month. Jackie Homan, style and travel editor at Jetsetter, explains that there's also a few general prompts in the beginning asking you to write down people you're grateful for and accomplishments you're proud of to bring you self-awareness before starting, but it's the daily reflection she finds the most effective. "Obviously anyone could do the same practice in an ordinary non-prompted journal, but since this one has the exact amount of entries for each day of the month, it motivates me to actually do it each day so there aren't wasted blank lines at the end of each month," Homan notes. She only spends about ten minutes daily journaling, but says it has impacted her day-to-day mindset. "I find myself thinking about what I'll write in it throughout the day, so it helps me pay more attention to little things I'm grateful for in the moment."
For those looking for a journal that's as Instagrammable as it is useful, Rachel Rollar, an L.A.-based travel and lifestyle blogger, recommends this wellness workbook from Ban.do. "It's not only cute on the outside, but the inside is filled with calming colors and trendy fonts," she says. Aesthetics aside, the journal features four sections — goals, exploration, action, and relaxation — made up of different prompts and exercises to help you work toward a happier, healthier mindset. The workbook also has a weekly check-in to help you monitor your progress and inspiring quotes throughout. "The prompts are so well categorized that it's easy to start and stop, then revisit" if you're having trouble articulating your feelings, Rollar adds. She has "a million thoughts a day," but this journal has helped her organize them with just 15 minutes of writing every morning. "It helps me regroup, stay focused, and realize that the more I acknowledge and express my feelings — even if just to myself — the better I feel."
This is more of a planner than a journal, but it provides many of the benefits of journaling due to its personal-development prompts. "I'm all about my goals and having a strategic plan for each of them, and this book really has a way of breaking everything down to make them measurable and make sure you're taking daily steps to your goals," Ware says. The notebook breaks down long-term and short-term goals that you write out each week and month, then you check in every day with what you're grateful for, how you're feeling, and how you're working to accomplish your goals. "It's truly a holy grail for anyone who wants to get serious about accomplishing goals in their life."
A final note on journaling: Although there are many benefits to putting your feelings on paper, our experts say that if you find that it brings out any concerning thoughts, especially during this time of uncertainty and stress, seek help beyond journaling. O'Keeffe encourages people to turn to teleconferencing with their therapist or suggests mental-health hotlines, such as 1-800-NYC-WELL or 1-800-273-8255.
The Strategist is designed to surface the most useful, expert recommendations for things to buy across the vast e-commerce landscape. Some of our latest conquests include the best acne treatments, rolling luggage, pillows for side sleepers, natural anxiety remedies, and bath towels. We update links when possible, but note that deals can expire and all prices are subject to change.