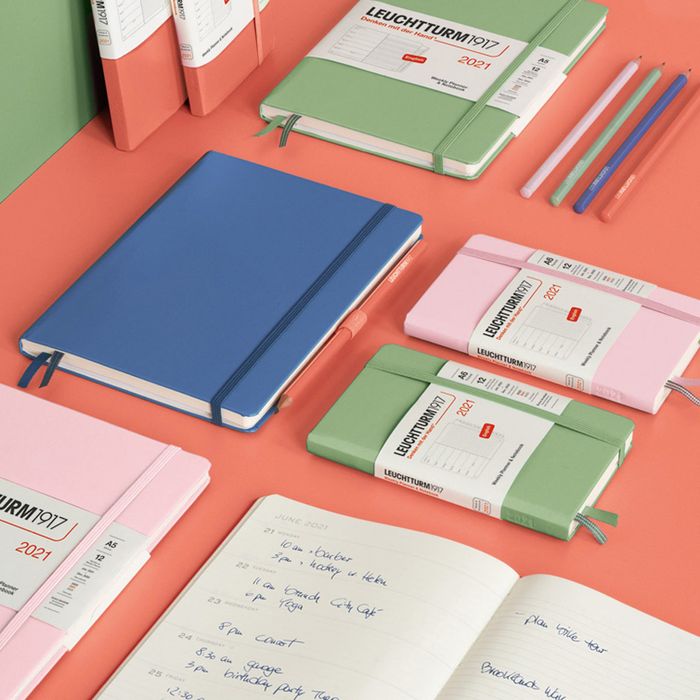 Every new year means a new planner. While choosing the right one can be a surprisingly personal decision, there are characteristics that all the best dated planners share. They should be sturdy, able to withstand a year's worth of daily use without falling apart. They should have enough room for you to write down your calendar appointments or to-do lists, as well as notes. And, of course, they should be dated — whether they come stamped with individual dates on pages or have spaces for you to write dates in yourself — so you can easily look ahead and make plans for months in the future. (If you're more of an undated planner kind of person, we've written about some of our favorites here).
Beyond those basic criteria for a dated planner, there are countless other features and style choices you can make, from the type of binding to the amount of instruction your planner provides. To help you find the best dated planner for your organizing style, we talked to four experts, including productivity experts and stationery aficionados, and took a closer look at some planners we've written about before, including dated planners of our editors and writers swear by. Since the choice will likely come down to personal preference, we forewent declaring a best overall planner and instead organized the recommendations into daily and weekly dated planners, so you can find the right one based on how granular your schedule-keeping is.
Best
weekly
dated
planners
While dated planners come in many shapes and sizes, the ones we heard about are all generally the size of a medium or small notebook — all are compact enough to tuck into a bag, but some have more space to write than others, depending on how much information you like to jot down. We were first tipped off to this weekly planner from German stationery company Leuchtturm1917 by self-described "planner power user" Perrin Drumm. As she writes, the planner's "hardback is perfect for planning on the go or taking notes in your lap; and the layout is my ideal: days on one side, spaces for notes on the other." Cindy Thompson, the blogger and planner behind Instagram's Plan Another Day, also loves the Leuchtturm1917 for its "quality paper, binding," and two ribbon bookmarks. She adds that it "features a simple weekly layout that can be utilized in many ways." The two-year planner runs all the way through January 2022, and if you like the sound of this but want something smaller, Leuchtturm1917 makes a more compact style of the same planner, too.
This Rhodia weekly planner, which comes recommended by Strategist senior writer Karen Iorio Adelson, features a similar layout, with the days of the week on one side and a gridded page for notes on the other. What makes the Rhodia planner a little different, however, is its compact, hourly layout for each day. And instead of a ribbon to mark pages, this planner has tearaway corners to help you keep your place. The planner runs through December 2020.
Photo: retailer
If you are a dedicated bullet journaler, Thompson recommends this "minimalist" six-month planner that she has been using for task management, telling us it is "a wonderful option to round out the second half of the year." She loves the "smooth paper, delicate lines, and optimized weekly layouts." The six-month dated planner, which runs through December 2020, also has extra lined pages that are "perfect for making lists and taking notes," she adds, along with printed tabs for keeping your place. Appointed also makes a notebook-sized full-year dated planner, which Thompson notes has no lined pages, "but does feature tabs for easy navigation" (the full-year planner runs from August 2020 through July 2021.)