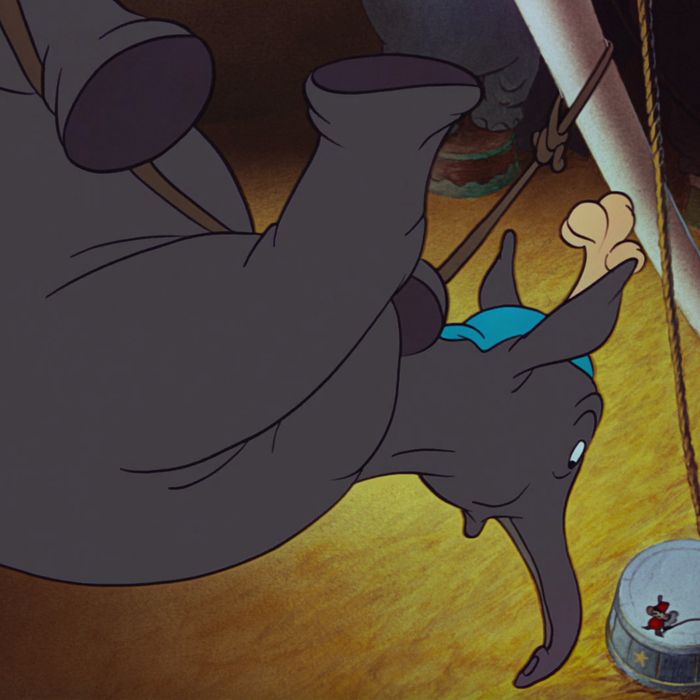 Photo: Courtesy of Disney
A mouse in your home isn't the end of the world, but it can be unsanitary, especially because the little guys carry bacteria and other gross stuff they pick up in dumpsters, on the street, or even in the sewer. Thankfully, getting rid of them doesn't have to involve a traumatic glue trap, either.
To tackle a mouse problem without the gruesomeness of actually killing a mouse, humane mouse traps offer a more friendly relocation option. We spoke with two experts in the humane removal of rodents to find out which no-kill traps work best and what you can do to make the whole experience a lot less unpleasant than it needs to be, for everyone involved.
Both experts we consulted agree that glue traps are terrible. But, before you bait and set your live capture Mouse Hotel, John Griffin Senior Director of Urban Wildlife Programs at the Humane Society has some important caveats. "The exact same thing can happen with live catch traps as with glue traps if you're not monitoring them or if you wait too long [more than 6 to 12 hours]. Animals can die in them and it's the same kind of inhumane death." Griffin recommends traps made of clear plastic for easier check ins. "There's a clear green plastic trap that's good and you can actually see the mouse in there."
This mouse trap was designed for easy catching and even easier releasing: just pull the tab up on the front and wave goodbye. But Sarah Preston, associate director of PETA's animal cruelty investigation department, has a warning about where you release your mice. "A lot of people think that they should go out in the woods somewhere. But for mice who have lived their entire lives in the city, that's pretty much a death warrant. They're not going to know where to find food, water, and shelter, and they could be mauled in territorial disputes with other animals. Let them go about a block from where they were trapped; if there's a park nearby, that would be the perfect place."
This baby blue trap lets you easily see your mouse and release it without much drama. Its trapdoor system is also more effective than other humane traps with hinged ramps.
If you're noticing that your mice have been able to nibble at the bait without getting caught, you might want to give this double-door trap a try. When set both doors lay flat so the orange plastic trap looks like an inviting little tunnel encouraging mice to walk all the way through, catching them on their way. It also features an easy release door for quick farewells.
If you want a clearer picture of who you're dealing with, the fully clear plastic Mice Cube is your best bet.
If, on the other hand, you'd rather not see your tiny houseguests, Victor's Catch & Hold trap will allow you to check for mice without freaking yourself out by seeing too much of them. However, something to consider if you're thinking about purchasing these traps: Preston says that multi-catch traps can "result in stress, fights, and even cannibalization among the rodents who are caught together." So if you're using these (as I did in my own apartment), you'll want to check them even more frequently.
Or, to be 100 percent certain you're not catching more than one mouse in a trap, you could opt for the all-black Tomcat Single Catch Trap, which lets you trap one mouse at a time without seeing it. Griffin likes this trap for its ease of use. "For user-friendliness, Tomcat has one that's pretty simple, easy to set, and easy to release."
Hopefully you're just dealing with a cute family of mice. But Griffin, who stressed the environmental impact of poisoning both mice and rats, "If they are eaten by another animal like a coyote, a fox or even an owl that animal can be impacted through secondary poisoning", has trap advice for bigger rodents as well. "For rodents larger than field mice or house mice, you can use what's called a Sherman trap. It's an all metal enclosed box which folds up. You could use one for a black rat or a roof rat which are the same thing."
How to Prevent a Mouse Infestation in the First Place
Griffin says that the most ethical way to deter mice and what has the biggest effect on the number of mice you see should happen way before you set your first trap. Your goal should be deterring their arrival in your home by removing access to any food sources—including pet food—and filling in any holes and cracks with foam sealant. Sarah Preston, Associate Director of PETA's animal cruelty investigation department broke it down for us. "We recommend making your home as inhospitable to rodents as possible and then if there are stragglers live catching them and releasing them elsewhere."
To increase your chances of humanely ridding your home of mice and other pests, Preston recommends soaking rags in regular old ammonia and placing these at suspected points of entry. "In our experience, the best product you can use to repel rodents is ammonia, which is a cleaning product that you can buy in any pharmacy or supermarket. We recommend soaking rags in ammonia and placing them in areas where mice are coming in (under the sink, in crawl spaces, in the attic). They hate the smell and they'll evacuate quickly if you do that."
The Strategist is designed to surface the most useful, expert recommendations for things to buy across the vast e-commerce landscape. Some of our latest conquests include the best acne treatments, rolling luggage, pillows for side sleepers, natural anxiety remedies, and bath towels. We update links when possible, but note that deals can expire and all prices are subject to change.
Every editorial product is independently selected. If you buy something through our links, New York may earn an affiliate commission.