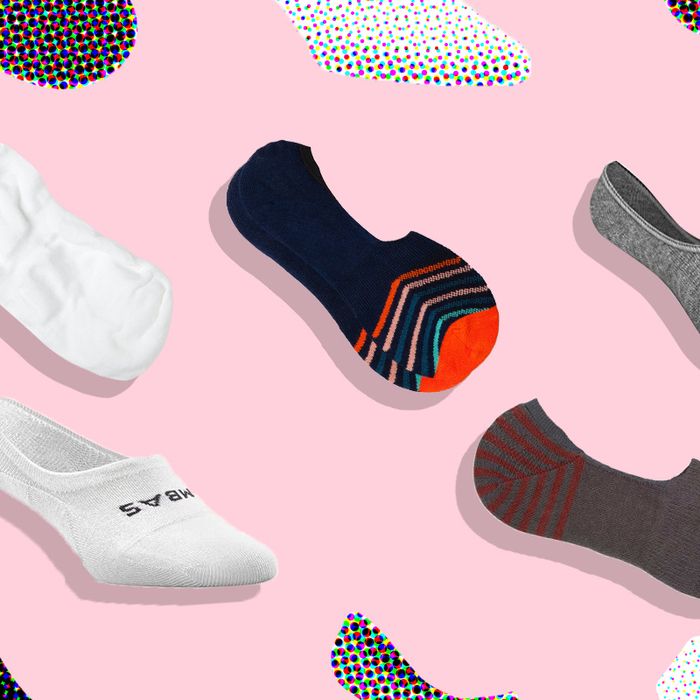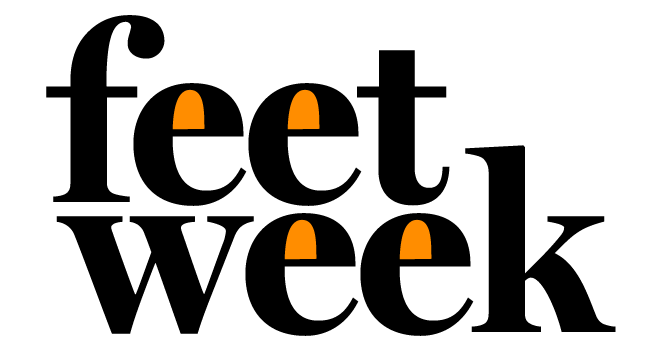 As temperatures climb and we enter the season of exposed feet, we're here to help, with all the best tricks for keeping your feet presentable, as well as comfortable. While this week happens to be the start of Fleet Week, we're doing our own take as summer begins. Welcome to Feet Week on the Strategist.
Now that it's warm, it's finally the season for no-show socks. As a sneaker person who favors a no-sock look (but also wants feet that don't reek of Roquefort), I've been in search of the perfect pair for a decade. For a long time, I tried to convince myself that I liked the no-show socks by J.Crew, but after years of having to stick my finger into my heel to readjust the fallen ped (not a good work look), I decided to dedicate some time to investigating better options. So I called in two dozen pairs of no-show socks and wore each pair for a day or two, with both my higher-heeled Saturdays sneakers and my less forgiving Vans Authentic Pros to get a sense of how they feel, how well they stay up, and how truly invisible they are. I came away with seven favorites — the best men's no-show socks for summer.
These felt the absolute best of any pair of socks I put on, enough to compel me to look up exactly what they're made of. The blend's nothing earth-shattering (mostly cotton, some polyester, and spandex), but I felt pampered every time I took a step. When I wore them with my Saturdays sneakers, they always stayed up, though the black heel did slightly peek through when I wore them with Vans. If we're going by foot feel though, it's the best of the bunch.
Bombas socks have gotten a bit of a reputation as the TOMS of the sock industry — for every pair purchased, a pair is donated to homeless and at-risk communities. Fantastic stuff, though I'm sticking strictly to how they feel. At $12 a pair, these are on the pricier side, but you can tell. The fabric is thicker and slightly techy-feeling thanks to extra-long staple cotton, which is evidently highly moisture-wicking (I didn't exercise in mine, but believe it), so foot sweaters should take note. I wear a 9 and got these in a large, but found that the heel would slightly show in my Vans, if I didn't adjust them exactly right. They never fell, though, so if you're on the cusp between a medium and large (I guess no man wants to buy small socks), you may want to size down.
These are sold out from Spring, but still available here.
So obviously, the point of no-show socks is that nobody will see them, but I actually would be proud to show off the patterns on these: interesting but not too out-there. These socks were on the thin side, which felt entirely appropriate for the season, and didn't slip or show at all in either my Saturdays sneakers or Vans (size and shape of the sock heel, I've found, are key; if it doesn't cup the back of your foot just right, forget it). Incidentally, the company is owned by Jessica Alba's husband Cash Warren, so kudos to the mogul power couple.
This particularly pattern in no longer available, but Target has plenty of other varieties here and here.
Fancy people love Falke, so I felt it my duty to try a few pairs. I got a pair of the Cool Kick knitted socks, as well as the Step Invisibles, but word to the wise: The Cool Kicks definitely show with sneakers. The Step Invisibles, on the other hand, were so light and thin that they felt like wearing nothing at all (they arrived in a tiny box smaller than a deck of cards). The fabric has that slightly filmy, artificial sensation that's similar to the translucent socks you pick up at Duane Reade — but they never shifted or came off the heel. I mean, they better not, at $15 a pair.
So blah and basic-looking, but these sleepers are so functional. The three squiggly silicon gel pads on the heel really work in concert to stay up (all of these have some take on the pads, but some of them are a single oval, rather than grippy stripes), and the low profile on them disappeared under both my Vans and Saturdays sneakers. Made of 85 percent cotton, they were incredibly comfortable, too.
I'd read the rapturous reviews of Nice Laundry socks, though I was slightly turned off by the way they came bundled. You buy them six to a pack (four for dress shoes and two for sneakers, the difference being that the ones for sneakers are more exposed at the top of the foot). I loved the sneaker socks, though. I felt a little like Cinderella slipping them on — they hugged my foot exactly as they should, and didn't peek through my Vans or Saturdays sneakers in the slightest. If you're going to buy these, I'd suggest creating your own box: six pairs, only "no-show extra low socks."
One of my best friends actually prompted my search when he texted me to say that Sperry no-show socks were his favorites. Right when I received them, I felt like they were thick, nubby winter socks masquerading as no-shows. They were solid enough for my Saturdays sneakers, when the thickness of the material didn't pose as much of a problem (it's a bit counterintuitive that summer socks could be this thick), but on my Vans, the volume of material meant that the socks slightly spilled over the heel. I was tempted to strike them from this list, but if you have shoes that need extra cushioning — like, say, chukkas, derby shoes, or, actually, Top Siders — these would be super (and snug).
The Strategist is designed to surface the most useful, expert recommendations for things to buy across the vast e-commerce landscape. Some of our latest conquests include the best men's wardrobe basics, white T-shirts for men, jeans for men, white sneakers for men, and flattering clothes for men. We update links when possible, but note that deals can expire and all prices are subject to change.

Every editorial product is independently selected. If you buy something through our links, New York may earn an affiliate commission.

Get the Strategist in your inbox.