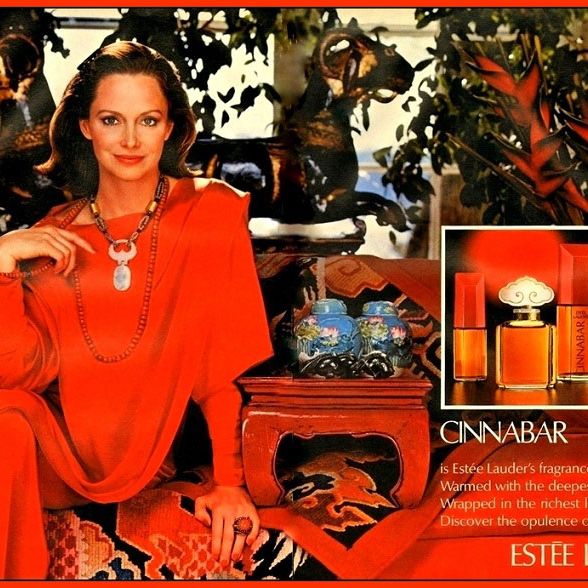 It's Estée Lauder's fragrance for the 1980s.
Photo: Courtesy Estée Lauder
Here's a secret that I can tell you: A lot of the people who work in high-end perfume sales don't wear their wares. Or, if they do, they also have a clandestine stash somewhere of perfumes that they cannot talk about at work — nostalgic, borderline-trashy scents that nevertheless elicit a kind of teenage delight in anyone who wears them. I learned this because a friend who works in niche fragrance sales — which means that she is a purveyor of the expensive and unusual, a finder of powdered violets and stank jasmines for shoppers who need to have bottles that no one else does — started texting me at the end of spring about her dream summer scent wardrobe. And most of the scents that she fetishizes right now fall under a category that we have lovingly started to call "mall-schlock perfume."
Most mall-schlock scents are actually totally good, totally legit; it's just that they don't have the snobbish reputation of many of the niche brands that can run well over $200. Here's what qualifies a scent for the mall-schlock category. (1) You have to be able to buy it at the mall (or if you are in a city, at a department-store counter); if it has been discontinued, the mall needs to have been its primary habitat. (2) It has to be at least semi-affordable, like a bottle you might be able to afford with a wad full of babysitting tips and a dream. (3) Finally, the perfume should not have any "buzz" around it. Mall-schlock needs to have lost its luster; it needs to be almost embarrassing to whisper to a friend when they ask you why you smell so great. For me, that smell is Estée Lauder's Cinnabar. The scent came out in 1978 as Lauder's spicy, clove-heavy answer to YSL's insanely popular Opium (though, without the problematic name); but even at half the price, it never sold quite as well. After it flopped, Cinnabar quietly moved into the background, going almost wholly underground in the '90s, when Lauder shifted focus to sugary florals with the mom-classic Pleasures. Still, I remember sniffing the stuff on a test strip inside Dillard's in Albuquerque when I was 14, and seeing my entire life spool out in front of me: Maybe I would live somewhere one day where that scent — a cinnamon peach with a pop-rock fizzle of aldehydes — wouldn't feel like a parody of my experience, but a parallel to it. This kind of daffy inception could only happen at the mall, where desire takes the form of neon signage and hot dogs on a stick.
Lauder quietly reformulated Cinnabar and rereleased it in 2015, and though some grumbly Fragrantica reviewers have called the new version "a ghost of the original," I almost screamed when I saw it while strolling through Macy's a couple months ago. A bottle only costs $52 and is not pretty, per se — it's a plain, tall rectangle — but again, with mall-schlock, style isn't at all the point. The point is that Cinnabar smells seductive and boozy, and it makes you want to go out at night and get into some amount of trouble, and it lasts forever, and it is impossible to take seriously. Buying it made me feel newly unjaded about perfume; it made me love the folly and swoony silliness and dorkiness of feeling that you can put on any sort of legible personality by spritzing chemicals on your neck. So drink a glass of Chardonnay and swan around the mall — buy the thing you always wanted but didn't have the allowance to afford. It's 2017 and you deserve it.
The Strategist is designed to surface the most useful, expert recommendations for things to buy across the vast e-commerce landscape. Some of our latest conquests include the best hair care essentials, whitening toothpaste, very black mascara, tinted lip balm, acne mask, magnifying mirror, and all-natural deodorant. We update links when possible, but note that deals can expire and all prices are subject to change.

Every editorial product is independently selected. If you buy something through our links, New York may earn an affiliate commission.