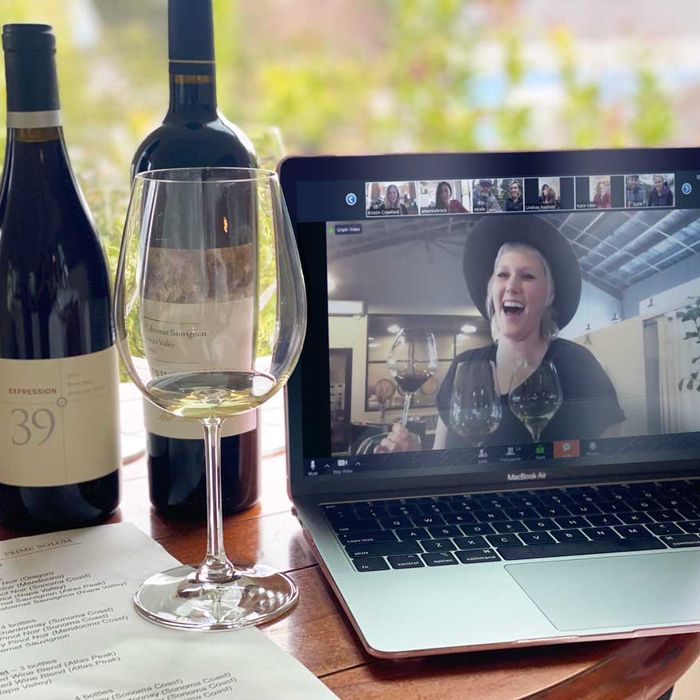 If your valentine prefers experiences — dinners at new restaurants, trips to far-flung places — you're probably worried about coming up short for the second year in a row. But there are more virtual experiences than ever, many of which may be even better than sitting through a five-hour tasting menu at a stuffy dining establishment. So we scoured the offerings and found 20 actually fun virtual options, from pasta-making to wine tasting to couples painting, for every kind of valentine. Some of these gifts come with open-ended dates to take advantage of the experience while others you'll have to book sometime around the 14th, which is now just five days away, so get your plans in place ASAP.
For the couple with a sweet tooth
Williams Sonoma partnered with Bake From Scratch magazine on a virtual baking school. Each week, Bake From Scratch editor-in-chief Brian Hart Hoffman and a guest baker will walk you through a different recipe. You can purchase the entire series or just an individual class, and on Valentine's Day they're making a sunken chocolate soufflé, a decadent way to end a romantic holiday.
For your galentine who's been manifesting love
In this self-care workshop, you'll learn how to make DIY love potions from mother-daughter holistic wellness duo Ehris Urban and Velya Jancz-Urban. One is a ginger love liqueur, and the other, a vanilla rose face mask, is a perfect pre-date self-care moment (for when your love manifestations start to materialize). They've provided the ingredient list, so you could technically make this on your own, but we highly recommended attending this free class as they'll go over some ceremony ideas not listed in the description.
For the long-distance couple
These long-distance bracelets are a great gift for the couple whose relationship is mainly virtual. They connect to an app, and when you touch yours, your partner's will light up and vibrate. They're rechargeable and waterproof so they can be worn constantly, to remind you of the times you're actually together. If the bracelets need to go to two different addresses Uncommon Goods recommends purchasing individual bands, not the pair, to have them shipped separately.
For the girlfriend who wishes you were a better Instagram boyfriend
If your photography skills aren't up to par, leave it to the professionals and book your valentine a boudoir shoot. The virtual photoshoots born in quarantine are still going strong, and not only are they safer but they also increase your access to people all over the world. Now you'll be able to shoot with popular U.K.-based photographer Tigz Rice from the comfort of your own home — wherever that may be. With this package, you'll get a 90-minute session and unlimited outfit changes, and you'll walk away with ten curated photos.
[Editor's Note: This price has been converted from British pounds.]
For the person spending Valentine's Day alone
Whether you're in a long distance relationship or just single, Valentine's Day can be rough for those spending it alone, but you can make it a little less lonely by taking this self-pleasure workshop taught by sex educator Lola Jean. This 90-minute audio recording will take you through a sexual meditation and help you get to know yourself a bit better. This one is designed for people with vulvas, but there's another workshop for those with penises.
For the valentine who likes cosplay