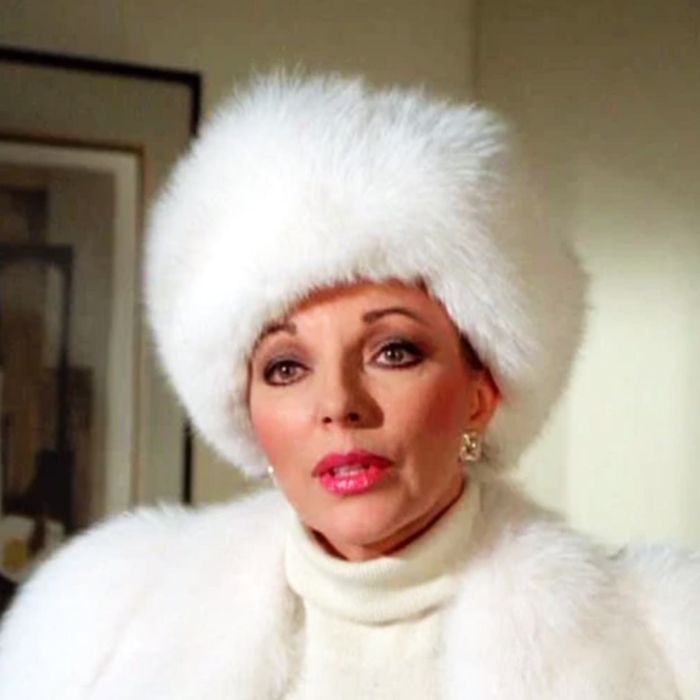 Here at the Strategist, we like to think of ourselves as crazy (in the good way) about the stuff we buy, but as much as we'd like to, we can't try everything. Which is why we have People's Choice, in which we find the best-reviewed products and single out the most convincing ones. (You can learn more about our rating system and how we pick each item here.)
And while we've written about lots of winter accessories before — including gloves for women, mittens for women, and touchscreen gloves — here, we've rounded up the best winter hats for women, as praised by the most enthusiastic reviewers on Amazon.
Best-rated winter hat for women
Ignore the gender-specific labeling. This "men's" hat can be worn on any head. Even skeptical ones, like the woman who never thought she "could ever pull off a beanie" because they tend to give her a bulky "alien head" look. She had no such problem with this one. Another reviewer wanted something with "a cute factor" for her hiking trip in Iceland. "My skin is sensitive and doesn't do well with wool," she says. "This is soft and comfortable." Nearly 700 more reviewers agreed with her on that comfort. One says this hat has it all: "fashion, comfort and quality." Although she expected it to be too big, since it's listed as a men's hat, she found that it's actually "for any head size," she says. "My teen also approves as apparently they are in style now and celebs are wearing them too," she adds. In terms of style, one reviewer says "the fold is adjustable, so it can be as hipster beanie or tight laced as you please." Another says, "the fit is snug to the point that I can sling it back without it falling off and it fits over my afro or straight hair the same and doesn't lose is stretch after washing."
Best-rated (less expensive) winter hat for women
Nearly 15-percent of reviewers call this knit beanie "perfect." A self-described "hat freak," who owns "about 50 hats," calls this the "perfect, stylish hat" for winter. She's not the only one impressed by the hat's style. "I get a RIDICULOUS amount of compliments on this beanie. I don't think I've ever been complimented on any one thing more in my entire life," says one reviewer. "It's so cute and comfortable," she says, that she's considering buying the other 17 colors. Another reviewer says the hat "fits perfect and adjusts to my hair styles." Although she didn't think it'd be warm "because it's lightweight and soft," she admits: "I was totally wrong. It's also so comfortable that I forget that I have it on."
And now for some micro-picks for other types of women's winter hats you might be looking for.
Best winter beanie with a pom pom for women
Photo: Courtesy the vendor
More than a third of five-star reviewers call this hat "warm." According to one, "this is the cutest slouchy hat; not too tight and so warm." Along with dozens of other reviewers, she loves the detachable pom-pom. For some people, this feature meant they could buy multiple hats and swap pom colors–"a fun surprise," according to one, who put a black pom pom on her pink hat and vise versa, for a "beautiful" combo. Others preferred to remove the pom-pom altogether. It's "cute with or without the pom," one reviewer says. Like seemingly everyone else buying hats, she got hers for a trip to Iceland, too. "It kept my baby hairs from flying everywhere from the wind, as well as keeping my lil egg head warm," she says.
Best wool winter beanie for women
Wool hats are warm, but they can also be itchy. Not this wool beanie, which one reviewer describes as "quite smooth and comfortable to wear." It's a "basic, no-frills beanie that does the job," she says. "I have worn it in winter temperatures as low as 20 degrees Fahrenheit, and it has done a great job of protecting my head and ears from the wind and the cold." The fit is good, too, according to another reviewer: "It's not too snug, not too loose, that's why I call it my Goldilocks beanie," she says. Another reviewer appreciates the value. "I was surprised that for the price this beanie is really nice and is similar, or even better, than beanies twice the price," she says. It's "well-made and warm, yet lightweight enough to stick in your pocket."
Best cashmere winter beanie for women
One reviewer bought "an almost identical cashmere beanie from Bloomingdales for literally twice the price. This one won hands down," she says. "It's thicker, better quality and has about 30% more flop to it" than the Bloomingdales beanie. Others agree on the quality. One reviewer does call the hat "thin," but adds, "I like the thinness. It's not cheap thin and not too bulky. It's not too big that it sags too much in the back either."
Best knit winter beanie for women
Reviewers appreciate the loose-knit style of this hat. According to one, it's "very comfortable to wear and amazingly doesn't mess up my hair too much." Another says that the hat, which she found to be very warm, complements "any kind of hair. I've worn it with my hair curled, straight, in a side braid or low ponytail. It stayed on my head and and didn't slide up," she says.
Best cashmere winter hat for women
Both veteran cashmere-wearers and first-time buyers enjoy this cashmere hat. One reviewer says she "got lots of compliments this winter and the winter prior" while wearing it. She says "it looks very cute and elegant on even if you're wearing jeans and boots." Another, who lost her old cashmere hat and bought this as an inexpensive replacement, says, "I'm sorry to have lost my old faithful, but I think I'm in for another long relationship." She likes it because it's "lightweight, warm, and doesn't make my hair all
static-y." Despite the low price, another reviewer confirms that there is no "sacrifice in terms of quality."