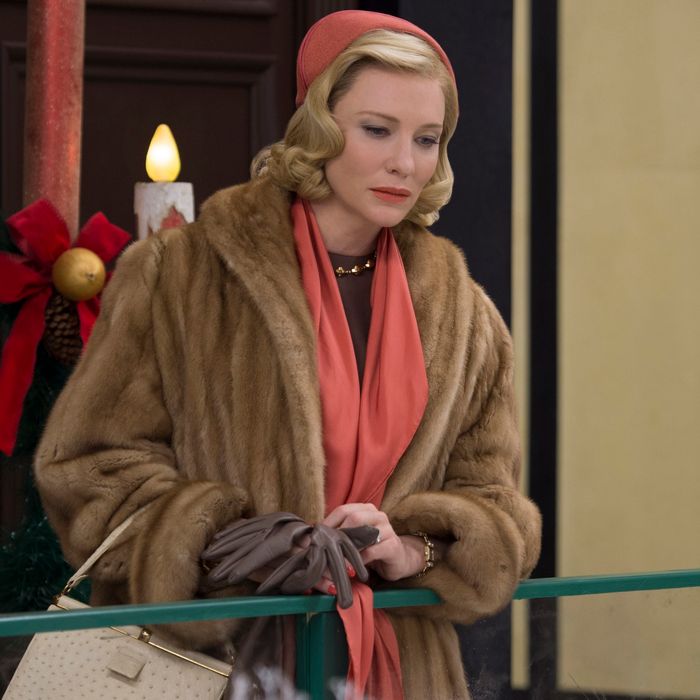 Photo: Wilson Webb/The Weinstein Company
Whether you're grabbing a pole on the G train or on a ski vacation, cold fingers are never pleasant. As many different types of gloves as there are (touchscreen or shearling or leather), there are even more brands and styles to choose from within those categories. To find the best versions no matter what you're looking for, we talked with gear experts, stylists, and professional snowboarders. Below, the 18 best pairs that you can wear whether you're commuting to the office or skiing on Bear Mountain.
The best leather gloves
Taylor Manson, visual specialist at REI, says that leather is an excellent choice because it is "naturally waterproof, super durable, and is going to give you really good wind protection." This pair from Hestra has a slightly longer length and a convenient zipper "allowing the gloves to easily go over a jacket or be zipped under a coat. You can also unzip and roll the cuff for an extra styling option," says designer, stylist, and creative consultant Megan Ann Wilson.
In fact, several of our experts recommended gloves from Hestra, a Swedish company founded in 1936. Ari Gefen, a buyer at Westerlind, says they are "exceedingly well-made, warm, and look amazing. They're dressy but not too fussy, the perfect city glove." The Elisabeth glove is made of hair sheep leather and is wool-lined. "Good-quality leather ages beautifully when properly cared for, and the linings ensure your hands stay warm and cozy." Manson recommends washing your leather gloves with soap and water and treating them with wax or polish to keep them in top condition.
Gefen also recommends Geier Gloves. They are made in Centralia, Washington from high-quality deerskin and elk leathers and "the contrast piping detail gives them a bit more visual interest than your typical winter glove, as well." Manson says that leather gloves are "going to be really thick, so if you're working outside it offers good protection."
Celebrity stylist Jasmine Caccamo also suggests these sheepskin and shearling gloves from UGG. The water-resistant leather and super-cozy cuff will help keep your hands warm and dry.
The best touchscreen-friendly gloves
For touchscreen-compatible gloves that don't necessarily look like touchscreen-compatible gloves, Caccamo says that this leather pair from Amazon is "a must-have."
"Polartec is basically a durable, synthetic lining," explains Manson. This pair of liner gloves from REI are lightweight, breathable, and touchscreen-compatible. "I'm a mountain hiker, so I need to have everything within reach on a second's notice, so the touchscreen compatibility is always going to be a great feature." Manson also recommends these gloves for runners or anyone who engages in a lot of outdoor activity.
The best merino wool-lined gloves
According to Manson, wool is an excellent day-to-day choice. "Wool is anti-odor, it's quick-drying, and, even if it gets wet, it will keep you warm. You don't even need a thick layer of wool to stay warm, so if you want a glove option that isn't super bulky, wool is a good choice." REI's product media manager Courtney Gearhart says this pair of liner gloves, layered under her