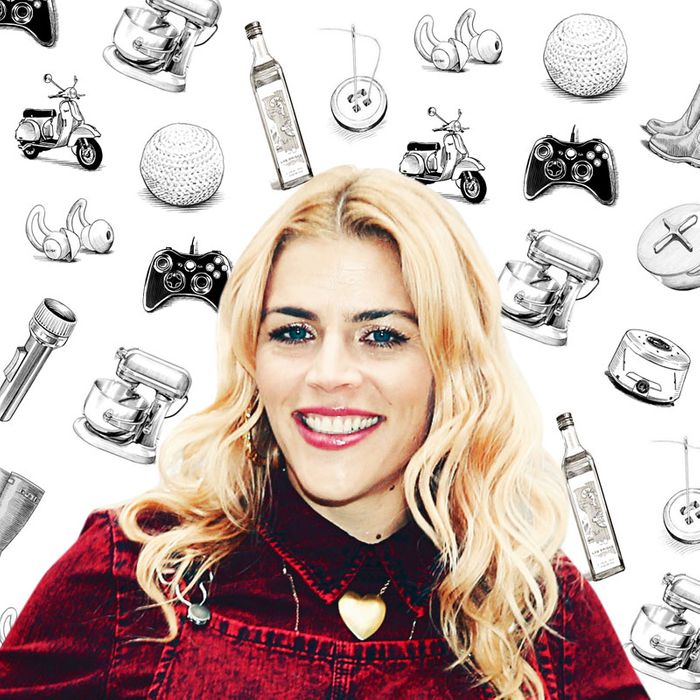 Photo: Courtesy of Getty Images
If you're like us, you've probably wondered what famous people add to their carts. Not the JAR brooch and Louis XV chair, but the hand sanitizer and the electric toothbrush. We asked actress, writer, and director-producer Busy Philipps — who has a partnership with Michaels stores — about the bath salts, electrolyte powder, and red lipstick she can't live without.
They really did it, didn't they? They really permeated the continent with these water bottles. I think that, obviously, the climate crisis is one of the most important things that we need to focus our energy on. While we need change on a governmental and corporate level, we all need to do our part. I'm constantly drinking water, and for me, the Hydro Flask has been the best reusable water bottle. I have a giant one and the slightly smaller one, which I keep in my car. I feel like with some of the other water bottles I've tried, I would get three sips of water and then need to refill them. And if you're out for the day, then you're just trying to find somewhere to refill your water bottle.
Taking an Epsom bath at night is everything. Year-round, but especially in the winter and this time of year, when you're stressed out. It helps you sleep; it helps you feel better; it relaxes your muscles. I like the lavender and I get it at the drugstore.
I just got them and they really work — they really cancel the noise out. Pop them in when you're overwhelmed with your family during the holidays and listen to some music. When it comes to Christmas music, I think less is more. My mom is really into it. But I do like the Sufjan Stevens Christmas album. I have it on vinyl.