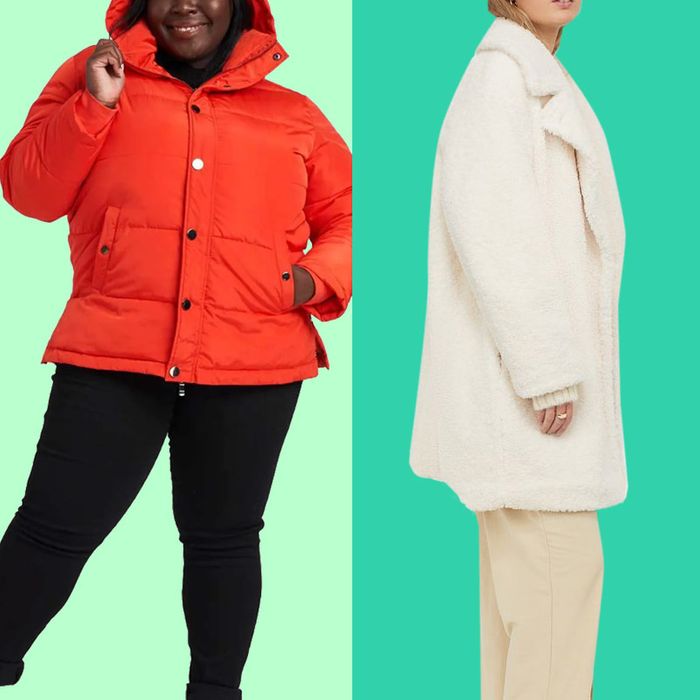 Photo-Illustration: retailers
While there's no question a nearly $1,000 Canada Goose parka engineered for arctic temps will keep out the cold, what if you can't — or don't want to — drop that much cash on a jacket? Or what if you'd rather rotate through a closetful of cheaper winter coats so you aren't bored to death with your pricey puffer by Groundhog Day?
To discover nice-looking, warm coats that won't set you back more than $300, we consulted with a handful of fashion editors and experts who assured us there's no need to sacrifice comfort or style when you're on a budget. Below you'll find 21 coats, for men and women — all under $300.
Women's Coats
Under $100
Photo: retailer
The Uniqlo Ultra Light Down has been a longtime Strategist favorite for being packable, super lightweight, surprisingly warm, and highly affordable. (It's significantly under $100 at full price, but it's almost always on sale — at the moment, it'll cost you a mere $15.) The consensus around this jacket is that while it's warm on its own, it also makes the perfect layer. Stacey Berman, a costume designer who once worked on a movie in the Arctic Circle, knows a thing or two about trying to stay warm. "Uniqlo + thrift store kismet = winter warmth," she says. "My affordable winter move is to layer the Uniqlo Light Down Jacket under any and all of my wool coats. I treat it like a portable lining." Strategist writers love to layer this as well. Lauren Ro pairs it with her Barbour and it "has always kept me toasty," she says.
If you're looking for something a little more substantial, stylist Rasheena Liberté likes this longer hooded version. "My absolute favorite feature of this coat is the removable hood; it allows the customer to go for a chic hoodless puffer on lighter weather days with the option to pocket the lightweight hood until needed," she says. In fact, the entire coat is packable, so if the weather warms up through the day, you won't be stuck tying a giant coat around your waist. Jenna Milliner-Waddell, one of the writers of this article, also owns this coat and can attest to how warm it is. She's found that it's substantial enough for waiting outside in long COVID-testing lines and for bundling up while outdoor dining.
Photo: retailer
Aritzia's famed Super Puff is widely loved by Strategist writers (more on that below), but if you're looking for something a little cheaper, the lighter-weight, adorably named Little Puff is just under $100. It's not as warm — the Super Puff is made for temperatures as low as -22 degrees, while Little Puff is better suited for above freezing temperatures — but this one has the same 100 percent responsibly sourced goose down filling. Liberté says this is her top recommendation when it comes to a warm puffer. "This lightweight goose down is perfect for climates that don't see excruciating winters," she says, though she notes that it doubles nicely as a layering piece for colder climates. Finally, she adds: "What I love most about this puffer, aside from the affordable price point, is the multiple color options."
Photo: retailer
Many of the cool people we spoke to recommend H&M for affordable coats, and Pretty Frowns bIogger Isabel Tan especially loves this thigh-length teddy coat. In her opinion, "Everybody needs a faux shearling coat." She likes the neutral color of this one, which, she explains, allows her to style it in different ways. It's "the perfect way to finish a full winter white outfit," she says, but "it also looks great when layered with different shades of cream and nude."
We have an entire story dedicated to sourcing secondhand coats from brands like eBay and Poshmark, but designer Bronté Lauren tturned us on to yet another place to scour. "This Black-owned vintage shop holds so many of my favorite coats," she says. Thrilling, which was founded in 2018, sources vintage and secondhand items from boutiques around the country. Laurent has had her eye on this suede coat from Abundant Vintage, and thinks it's "perfect to pair with your favorite turtleneck, a high waist jean, and your favorite thigh high boot."
Photo: retailer/4860
Or perhaps a shacket — a jacket that looks like a shirt, for the uninitiated — is more your style. This one from Blank NYC comes recommended by Sherri Simmons, a wardrobe buyer for TV and film. "It's very on trend plus super warm and versatile," she says. "It's heavy enough to be worn alone and light enough to be used as a layer."
Photo: retailer
When Kayla Davis, the plus-size blogger behind Life in Curve, is shopping for a coat, she asks herself three things: "Is it functional, is it on trend or timeless, and is it figure-flattering?" Davis explains. And this one checks all the boxes. "I love the faux leather and borg trim trend," she says. "It is my favorite trend yet." Because this coat is a relaxed fit, Davis suggests sizing down "for a more tailored look."
Photo: retailer
Christine Awad is behind the Instagram account Le Chic Street, which curates affordable looks from other bloggers. And when it comes to her own wardrobe, she's similarly budget-minded. Rather than splurging on one coat, she prefers to seek out several reasonably-priced options so she can try a handful of trends — and the quilted duvet coat is her favorite this season. Not only are they "practical, chic, and warm," she says, but "they can be thrown over any look and you'll instantly feel toasty."
Photo: retailer
Robert Nowill, who was the global content and style editor at Farfetch when we spoke and is now the managing editor of Hypebeast, says when he isn't wearing a trusty puffer, he likes a "shearling-lined jacket, like Carhartt's workwear-style." This one is sherpa-lined for added warmth and even has a removable hood.
Under $200
An affordable winter coat list on The Strategist would not be complete without a mention of the Amazon coat, Orolay's puffer that first took over the Upper East Side (and then the whole world) in 2018. It features duck down filling, comes in tons of colors, and newer models even have upgrades like shearling paneling and fur hoods.
Photo: retailer
We recently polled some cool people about their favorite faux fur jackets, and Asia Milia Ware, editorial assistant at Teen Vogue, told us about this Ugg hoodie from their ready-to-wear line. "Their faux-fur jackets feel like literal clouds and the styles are cute enough to rock with either athleisure or a full leather look for a night out (whenever we can do that again)," she says. As for warmth, well, it is made by Ugg after all.
This full-length version of the shacket-style coat is a pick from Laurent, who says from the moment she got it, "I haven't given any of my other coats a chance, so we can both agree this is my favorite jacket this season." She's been wearing it with joggers and thinks it adds a "chic hipster feel" to any look.
Under $300
Photo: retailer
According to Shannon Schafer, senior fashion director at Nordstrom, puffers go with everything. When we spoke to her, she attributed the popularity to high-end designers. "Balenciaga influenced the trend by showing puffers with many looks on the runway and they're now so trend-forward you can even pair them with a dress or a suit," she explained. Considerably more affordable than Balenciaga is this Patagonia jacket, which Schafer gravitated toward because of the unique quilted pattern. And while this is Patagonia's lightest-weight option, she promises that it's just as efficient at keeping you warm as bulkier — and pricier — versions.
Photo: retailer
Writer Dominique Pariso has been wearing this puffer from size-inclusive brand Universal Standard all winter long and she's very pleased with the quality. "It's super-warm but lightweight and is streamlined enough that I don't feel like the Stay-Puft Marshmallow Man when I wear it," she says. "It is also downright cozy. I wore it recently to a friend's outdoor movie night, and it was comfortable enough to really snuggle into." Even better, it has a removable hood, high collar, and fleece-lined pockets.