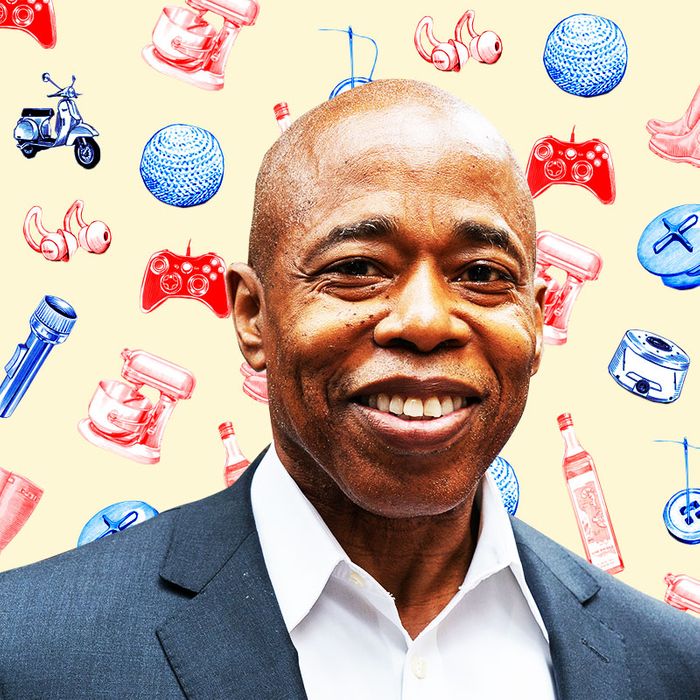 If you're like us, you've probably wondered what famous people add to their carts. Not the JAR brooch and Louis XV chair but the hair spray and the electric toothbrush. We asked Eric Adams — a Democratic candidate running to be New York City's next mayor — about the sunglasses, blender, and dental floss he can't live without.
Photo: retailer
Something about sunglasses makes you more approachable. They're more leisurely. I like Ray-Ban's darker aviators the best. When you pair the dark lenses with a nice smile, it just really resonates. After I saw President Obama wearing a similar pair, I decided I needed these to make myself look cool — Obama cool.
I use it every morning. I'll throw in a cup of blueberries or blackberries, two cups of kale or spinach, a celery stalk or two, and some superfood powders like acai powder. The NutriBullet blends better and faster than others. I like how I can just drink from the vessel, too, or put a cap on it and carry it with me. It's one less thing to clean.
Photo: retailer
The more you wear them, the more comfortable they become. Florsheim is a throwback. The shoes are made well and I can wear them with different things. Burgundy is a universal color. It goes with black suits, cream khakis, blue slacks. It gives you that versatility. I walk parades in them, knock on doors. I'm always moving around and these get comfier over time.