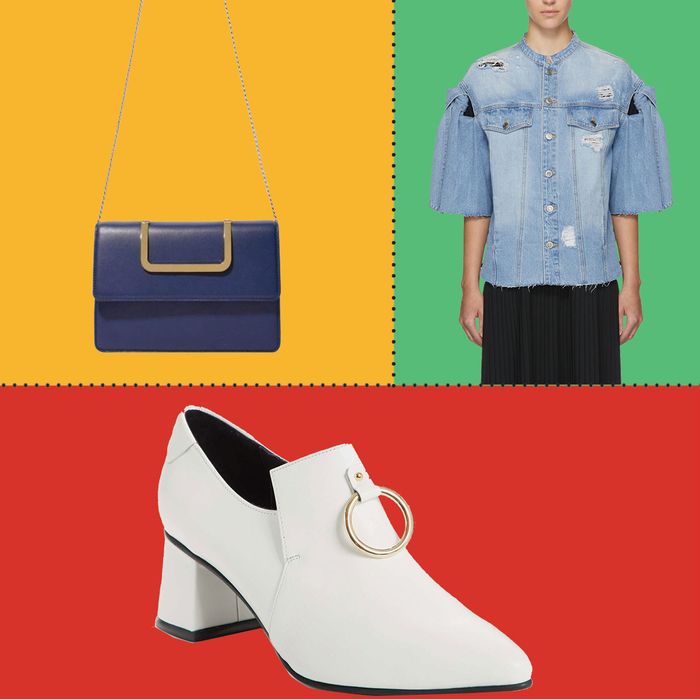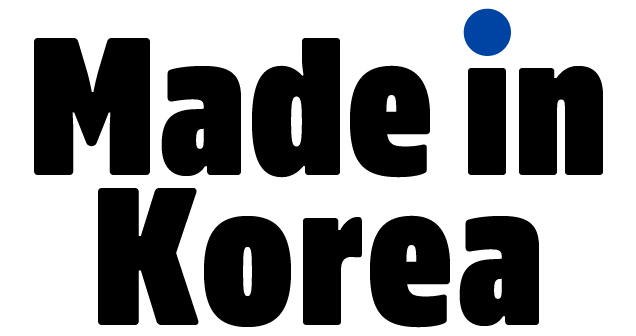 Yes, the Olympics are underway in Pyeongchang, and with all the feats of skill and speed and artistry on display in South Korea, now felt like an appropriate time to celebrate all of the delightful things that originated in the country. From miracle-working beauty products and addictive snacks to Ultra HD electronics and the world's best dishwashing gloves. Welcome to Made in Korea week on the Strategist.
Seoul Fashion Week is new, at least compared to the blockbuster weeklong events that happen in cities like New York, London, and Paris. But in the ten or so years since Seoul's event started attracting more big-name designers and editors, the South Korean capital has also started to see an uptick in local brands setting up shop to feed the city's growing hunger for unique fashion — especially streetwear. Most of these emerging designers sell their goods at the city's growing number of concept shops (which we highlighted in our recent Seoul Urbanist guide). Those stores offer curated, museumlike experiences in person, but don't have easy online options for international shoppers. So we had Seoul- and London-based fashion editor and consultant Inhae Yeo send a dispatch with the best scores from new designers — and where to buy them online, from anywhere in the world.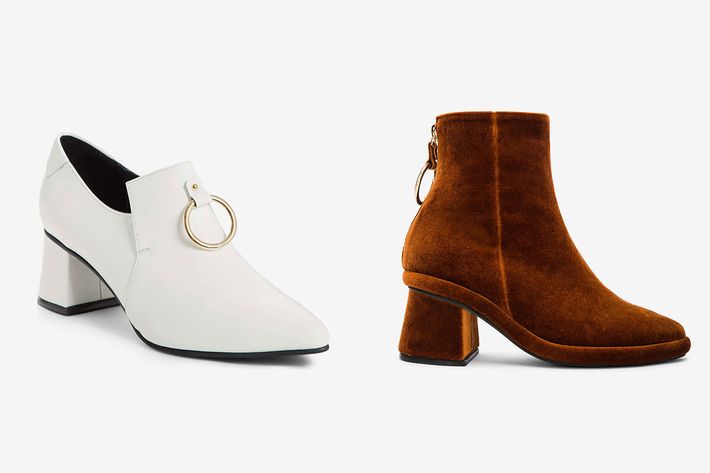 Who they are: One of the most popular independent shoe labels in Seoul, Reike Nen makes loafers and leather and suede booties that have started to gain a fan base in the U.S., thanks to vendors like Need Supply, Nordstrom and FWRD.
What Yeo would buy: "I love the velvet ankle boots in copper — with the signature metal round-zip detail in the back — and the white leather loafer with a metal round detail. Korean shoe designers make really good, quality products."
Photo: LEON RUN/LEON PHOTOGRAPHY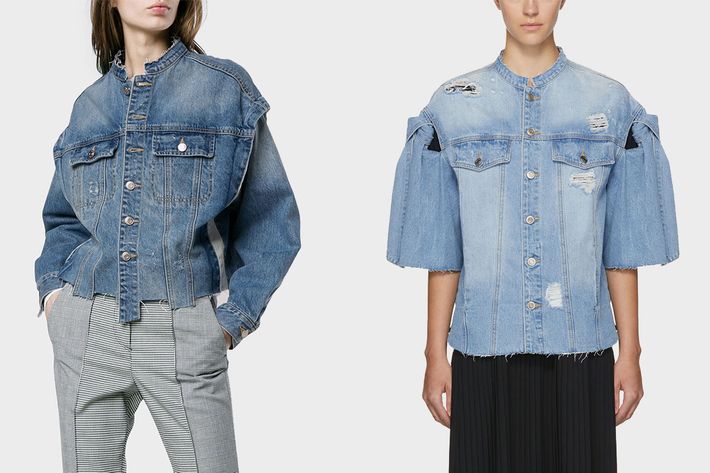 Who they are: A streetwear line that launched in 2014 and made its name off of torn-up, patched-together, '90s-style denim pieces. SJYP makes hoodies and pullover tops as well, but usually with an odd cut or an asymmetrical twist.
What Yeo would buy: "The inspiration for SJYP's latest collection is race-car driving. I love the duo's take on the denim range, playing with the structure. The collarless jacket patched with white fabric on the back that reads 'No Fear Get the Trophy' upside down is constructed with clever inner seams around the shoulder to give an oversize effect. And the ribbon-sleeve denim jacket is easy to throw on top of cotton tees."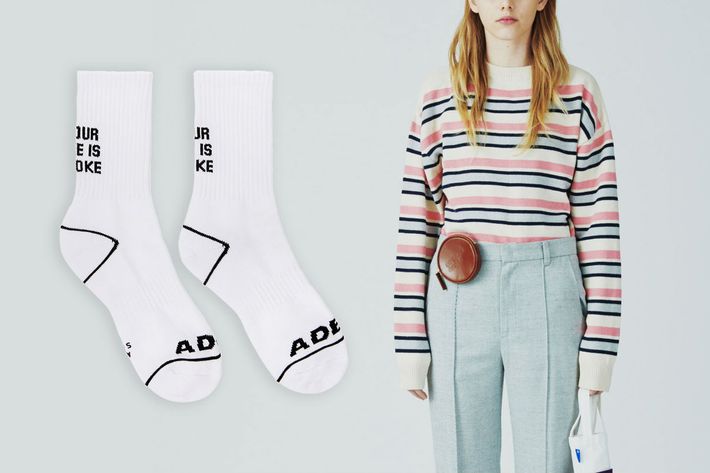 Who they are: Often called the Vetements of South Korea, Ader Error makes unisex clothing lines filled with pieces like colorful car coats, fanny packs, and hoodies with bell sleeves. Most items come with some kind of type on them — hence the Vetements comparison.
What Yeo would buy: "I'd wear Ader Error's striped top with a colorful cap, with some 'Your Life is a Joke' socks."