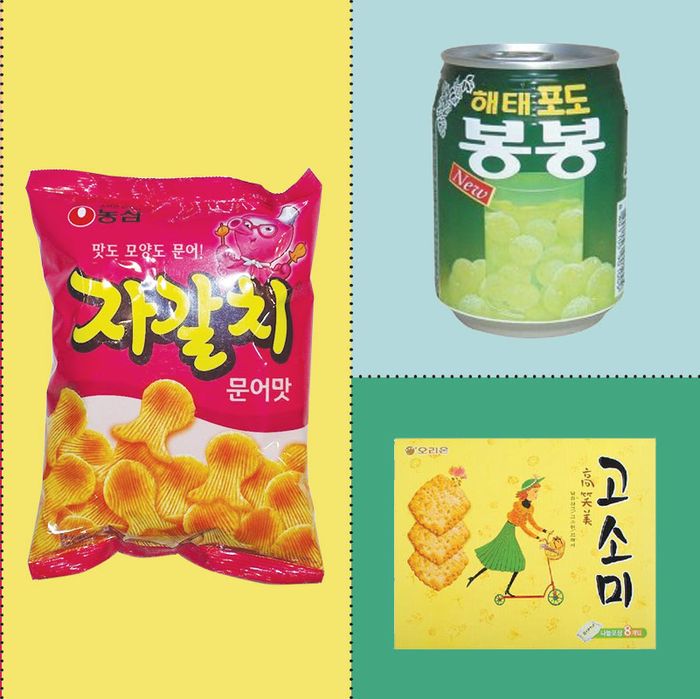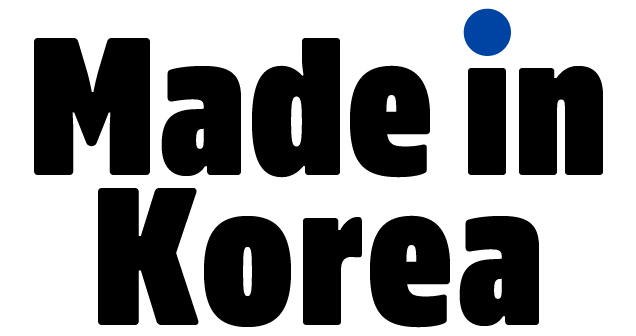 Yes, the Olympics are underway in Pyeongchang, and with all the feats of skill and speed and artistry on display in South Korea, now felt like an appropriate time to celebrate all of the delightful things that originated in the country. From miracle-working beauty products and addictive snacks to Ultra HD electronics and the world's best dishwashing gloves. Welcome to Made in Korea week on the Strategist.
Few snacks have inspired the same fervor as Korean honey-butter chips, the salty-and-sweet potato chips that were so popular, they demanded a black market. And though you no longer have to go to the dark web to buy honey-butter chips online, there are still plenty of reasons to get excited about Korean snacks and candy. But since there are so many choices and colorful, over-the-top packages, the chips and candy aisle at your local Korean grocery store (like H Mart) can be hard to navigate, even if you do speak Korean. So to help you make a more informed choice on your Korean snack, and maybe even find the next honey-butter chip, I spoke to six Korean chefs about their favorite Korean snacks and candy.
"If the trendiest flavor of 2016 in the Korean food world was honey butter, I would like to think the flavor of 2017 was banana. It was prominent in snack forms, chocolates, beverages, and even beauty products. Out of all of those, my favorite has always been Banana Kick. The sweet aromas of sugared banana combined with the unique texture — crispy at first and softens as you eat. It has always been my go-to snack since childhood." —Junghyun Park, executive chef and partner, Atoboy
"Choco Pie — it's the quintessential Korean snack. You can get it anywhere and have it anytime. Sometimes if you couldn't get a cake, say for a birthday, you'd open a whole box of Choco Pie instead. I'm pretty sure every Korean knows and has some sort of relationship or memory with it." —Douglas Kim, chef, Jeju Noodle Bar
"Every Korean male has military duty for 21 months, and Choco Pies are distributed to the soldiers as snacks. I can never forget eating Choco Pie during my duty; they were a taste of heaven after the intense military training!" —Brian Kim, co-chef and co-owner, Oiji
"For candy, I love anything that is grape-flavored because it's very specific to Korean grapes. They're essentially Concord grape, which has a very specific sweet-and-sour flavor. Delicious." —Esther Choi, executive chef and owner, Mokbar
"Nutty, sweet, and a tad salty, these biscuits are perfect for any snacking moment and great with your coffee or tea. And the packaging is cute. I gift them to my Colombian in-laws, and they can't get enough of it." —Yong Shin, sous-chef and partner, Insa
"Canned grape juice with whole bits of grape pulp that pop into your mouth as you drink it — genius! Although it contains plenty of sugar, high-fructose corn syrup, and artificial flavors, it also contains a deep sentiment in my post-Korean-bath affair. After a couple hours of sweating, bathing, getting scrubbed down by a guy who's definitely in the local mob, my dad, brother, and I would drink this. Strange context, but bath culture is deeply rooted in Korea." —Shin
"My favorite snack is Jagalchi, an octopus-flavored snack. Jagalchi is the biggest fish market in my hometown of Busan. Since Busan is a port city, I grew up eating lots of seafood, so naturally I love the snack because I'm a seafood lover. The chips are also shaped like an octopus, which is why I think a lot of Koreans are attracted to it, too." —Jinan Choi, general manager, Her Name Is Han
The Strategist is designed to surface the most useful, expert recommendations for things to buy across the vast e-commerce landscape. Some of our latest conquests include the best dining room decor items, coffee makers, knife sets, Japanese coffee brewer, charcoal water filter, and drinking glasses for water and more. We update links when possible, but note that deals can expire and all prices are subject to change.
Every editorial product is independently selected. If you buy something through our links, New York may earn an affiliate commission.