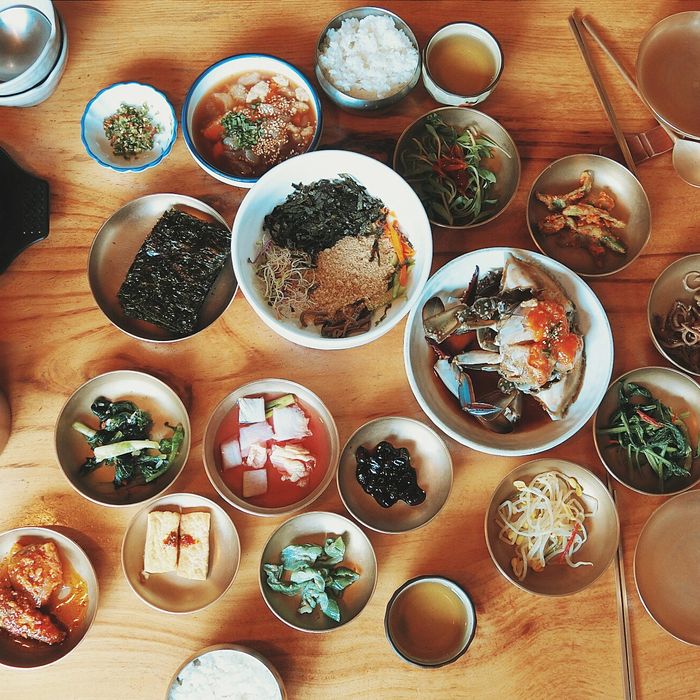 Photo: Ching Yee Wong / EyeEm/Getty Images/EyeEm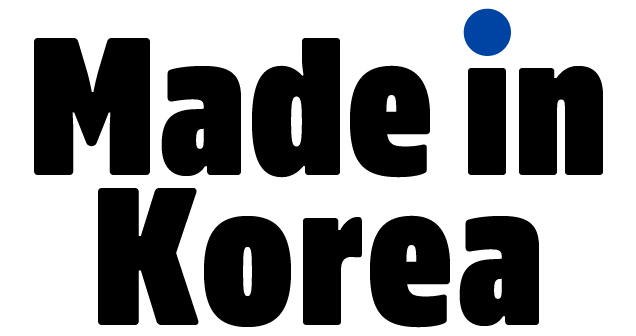 Yes, the Olympics are underway in Pyeongchang, and with all the feats of skill and speed and artistry on display in South Korea, now felt like an appropriate time to celebrate all of the delightful things that originated in the country. From miracle-working beauty products and addictive snacks to Ultra HD electronics and the world's best dishwashing gloves. Welcome to Made in Korea week on the Strategist.
If you've only ever eaten Korean food at a restaurant, you might feel intimidated by the prospect of making it at home. But if you know how to sauté vegetables and sear meat, and you have the right ingredients in your pantry — including kimchee; gochujang, a fermented chili paste; soy sauce; sesame oil; and rice-wine vinegar — you're most of the way to preparing a Korean feast. And though you could go all-in and buy specialized electric griddles for barbecue or specific Korean utensils, there's a good chance that you already have most of the gear you need to cook Korean food in your kitchen right now.
But to make sure that you have everything you need to make kimchee or set up an at-home barbecue or create Korean feasts at home, I asked the authors of Everyday Korean: Fresh, Modern Recipes for Home Cooks, Seung Hee Lee and Kim Sunée, to walk me through what's in their kitchens and share what essential gear you need to cook Korean food at home.
Rice is a staple at any Korean meal, and according to Sunée, you can never have enough. "The thing is, with rice, even if you're two people or three, leftover rice is great to have because you can make kimchee fried rice with it. So cooking extra rice is always good." And though you could make it in a pot on the stove, an automatic rice cooker makes the whole process so much easier and will keep your cooked rice warm until you eat it. Lee recommends getting a rice cooker that has a capacity of at least four cups, and no smaller than that, like this highly reviewed six-cup Cuckoo rice cooker.
If you don't want to buy a rice cooker, you could also use a pressure cooker to make rice. "I don't want to add to the fad any more than it already got," jokes Lee, "but Instant Pot makes rice in 12 minutes. It's pretty amazing."
Lee gave Sunée this Joycook ceramic frying pan as a gift, and both cooks love using it to make Korean food. "The reason why I really like that is because compared to wok, it has a wider surface at the bottom, so it's easier for you to get that sear," on marinated meat like bulgogi, says Lee, "and it's taller than most braising pans, so you can quickly toss." This pan is also light enough to toss food, like japchae noodles, quickly and easily. "Usually, you just need one size. I recommend a 12-inch for people with less than a family of four. Anyone more would want something like a 14-inch, which covers up to six to eight people." One caveat: This ceramic pan doesn't work on an induction stove, so if you have one of those, a metal wok will do fine.
There are some dishes in Korean cuisine where frying comes into play, like when making savory pancakes, called jeon, or pan-frying dumplings. That's when you need a good seasoned, nonstick skillet, says Sunée. "Mine has been passed down forever, but Lodge is good."
A lot of Korean stews and soups — like kimchee-jjigae, a spicy kimchee and pork stew — are often served in earthenware bowls that hold a lot of heat. These are called ddukbaegi in Korean, and if you're going to be cooking a lot of these soups and stews, then go ahead and get one from Amazon.
If you're only an occasional chef of Korean cuisine and don't want to spend money on such a specific item, don't be tempted to use an aluminum or stainless-steel pot when making these dishes. Those will let off heat much too quickly. Instead, use a cast-iron Dutch oven with a heavy bottom for these braised recipes. "In a Dutch oven, things tend to stay hot and warm longer," mimicking the more traditional earthenware bowls, explains Lee.
If you want to make your own kimchee or fermented chili paste, called gochujang, Lee and Sunée recommend getting dedicated fermentation jars. "For me, I have what's called kimchee containers. They're a deep ruby color, so they won't stain, even if I have kimchee in it or gochujang in it, because it's already colored dark red. They also come with a dial, as to when you made it and when you put it in, so it reminds you how long it's been fermenting." This model has handles, so it's easier to lift, and since it's made out of plastic, it has a bit of give, so there's minimal risk of carbon-dioxide buildup causing a mini-explosion.
"We cook in volume. It's such an abundant type of cooking," says Sunée. That's why having a set of large, nonreactive mixing bowls is helpful, and they can be used to marinate meat for barbecue, mix together japchae noodles, make kimchee slaw or banchan, along with any other number of dishes. By Lee's estimation, you'll need at least three to put together a Korean feast.
"I like microplane, but even a classic box grater is fine because it has the different sizes on it. You can do your pear, you can do your ginger, garlic if people do that," for marinades and when making kimchee, Sunée says. "But any microplane is good."
There are a lot of root vegetables used in Korean cooking, including carrots and potatoes, so Lee recommends having this Y-shaped vegetable peeler on hand.
"Koreans use so much garlic in all of our cooking, and no one likes to mince garlic. Just buy a garlic press," Lee advises. She loves this particular model from Orblue because it comes with a dedicated garlic peeler. "Basically, you put the garlic in the silicone tube, and you rub it twice. It peels the garlic. And then you put it into this garlic press, which is completely stainless steel and you can throw it in the dishwasher, which is amazing." And it makes mincing garlic for big batches of Korean food infinitely easier.
A mandoline is a must-have for slicing and julienning vegetables for japchae noodles, bibimbap toppings, rolls of kimbap, or banchan, which are Korean side dishes. "If you want to thinly slice, it's super easy to just run it through a mandoline," says Lee, and both cooks like this green one (which has actually been featured on the Strategist before).
The Strategist is designed to surface the most useful, expert recommendations for things to buy across the vast e-commerce landscape. Some of our latest conquests include the best dining room decor items, coffee makers, knife sets, Japanese coffee brewer, charcoal water filter, and drinking glasses for water and more. We update links when possible, but note that deals can expire and all prices are subject to change.
Every editorial product is independently selected. If you buy something through our links, New York may earn an affiliate commission.