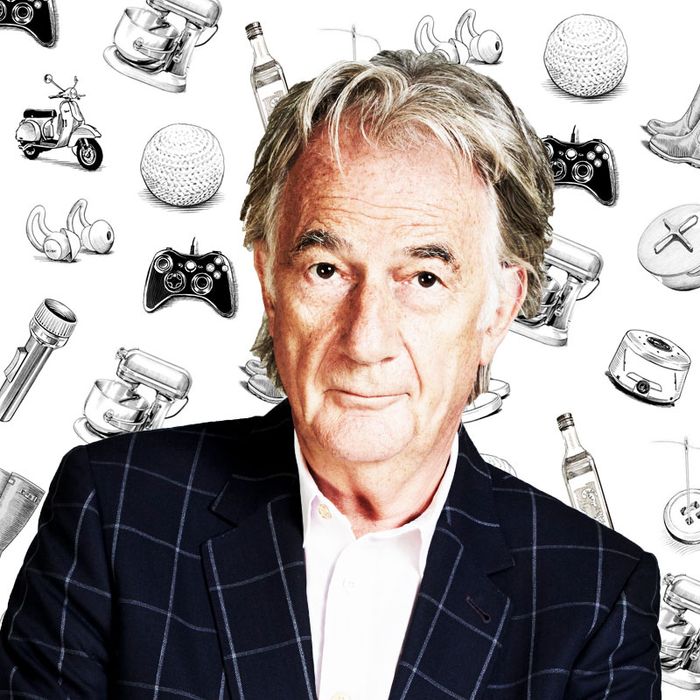 Photo-Illustration: by The Strategist; Photo Courtesy of Paul Smith
If you're like us, you've probably wondered what famous people add to their carts. Not the JAR brooch and the Louis XV chair but the hair spray and the electric toothbrush. We asked fashion designer Paul Smith — who recently celebrated his 50th year in the business — about the deodorant, pen, and alarm clock he can't live without.
Photo: Retailer
I was first introduced to Aesop ten years ago in the bathrooms of Japan's Park Hyatt Hotel. What I like about this deodorant, which I've been using for a long time, is that it's got a bit of fragrance for a second or two, but after that, it's just a deodorant without a particular smell. My workdays are very diverse — I'll go from a flight, to a meeting about money and warehousing, to four hours of design work, then to an interview with someone like you — and I still have conversations that make me nervous and perspire.
Photo: Retailer
The majority of Braun's products were initially designed by the German designer Dieter Rams, a hero of mine. I take this clock with me wherever I travel: Korea, Mexico, L.A., Brazil — everywhere except Japan because it's the clock the Park Hyatt has in its rooms there. I've knocked it over while jet-lagged on my way to the loo in the middle of the night and the clock still wakes me up in the morning.
Photo: Retailer
A no-nonsense pen that works whenever you pull it out of your pocket and press the top. This one even writes on an airplane, where a lot of other ballpoint pens don't work because of the air pressure. Another nice thing about this pen is that it doesn't say, "I am wealthy," "I'm made of gold," or "This was a gift." It's just a pen! But it does come in a beautiful range of colors.
I've been using this for years and years and years and years. It's gorgeous. You hardly need any at all — just a tiny bit on your finger. If you put too much on, it's hard to shave because the product is so rich. So it's very economical that way, and it has a lovely smell because of the almond. Harris is a really old-fashioned company; it was founded in 1790 and I think is still run by family members. What a joy in this modernized world.
I use this at my office desk and take it home with me, too. The sound is amazing; I can't believe it comes from a device I can toss in my bag. I've been listening to a lot of jazz — Herbie Hancock, Dave Brubeck, the trumpet player Alonzo Demetrius — because it's not intrusive as I work. Otherwise, I've been playing a lot of the Lumineers, who are great mates of mine.
Photo: Retailer
I use this all the time for pinning things up or when I'm trying to work out whether color could give a bit of life to furniture we're designing. If you had a picture of my office, you'd see it has a very tall door painted dark green. For the fun of it, I put the pink tape down the edge of it. What's great is I can rip it with my fingers, which is really important when you're trying to do things quickly or creatively.
I've been using these for at least 30 years. The No. 11 size is really good for a pocket, and I like how the graph paper is easy to tear off. The notebooks are an incredibly important, useful thing.
Photo: Retailer
I take multivitamins because I travel so much. I started taking these when I began going to Japan in 1982. I'd do long journeys; between being at airports, on airplanes, and in meetings, I'd work 14- to 17-hour days. I still take them and — touch wood — so far, so good.