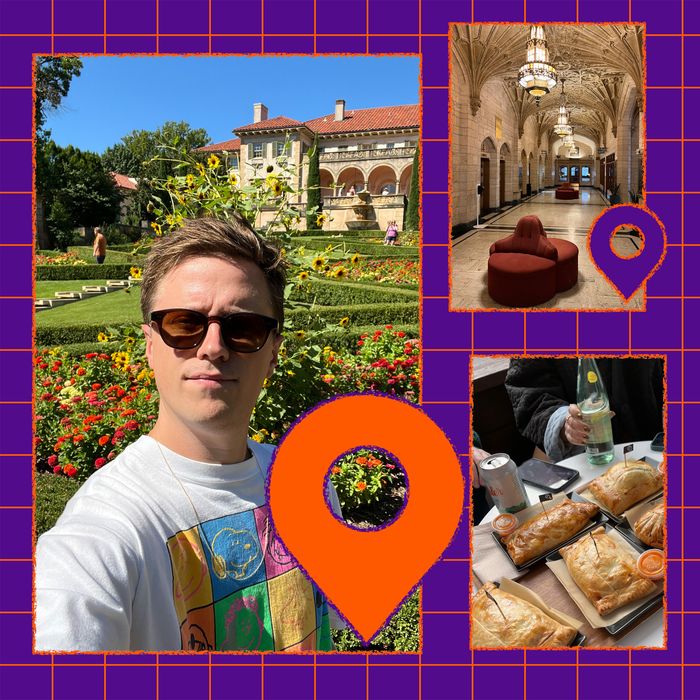 Photo: Photo-Illustration: The Strategist. Photos: Courtesy of Luke Leifeste
Everyone knows that person who spends weeks sniffing around travel blogs, going deep into Tripadvisor rabbit holes, collecting Google docs from friends of friends, and creating A Beautiful Mind–style spreadsheets to come up with the best vacations and itineraries possible. In this recurring series, we find those people who've done all the work for you and have them walk us through a particularly wonderful, especially well-thought-out vacation they took that you can actually steal.
In early November, Luke Leifeste, senior entertainment editor at GQ and Architectural Digest and proud Tulsa native, decided to take a trip back to his hometown after his friends expressed interest in checking out the city's craft-brewery scene. With a new nonstop American flight from LGA to TUL, it felt like the perfect opportunity to play tour guide for a long weekend. "Tulsa is low-key having a moment," Leifeste declares. "Folks on the coasts may be surprised to learn that Tulsa boasts a wealth of Art Deco architecture, over a dozen craft breweries, and as of last year, the entire Bob Dylan archive." Leifeste adds that Tulsa, in many ways, is the underground cultural capital of the heartland with a budding hip-hop scene and a thriving queer community. While the city was developed with big oil money in the 1920s, with stunning Art Deco buildings downtown, there's an exciting new energy in the air; confirmation of this can be seen across new urban projects, like the 66-acre Gathering Place park in the heart of the city. Much of this trip was spent exploring Tulsa's live-music and dive-bar scene — highlights included dropping into Mercury Lounge on Friday night for sets from local artists Knipple and Freak Juice and visiting the Bob Dylan Center. "Our craft-brewery crawl was quite fun too," Leifeste says. "I learned about the local craft-brewery scene from my beer-aficionado friends and was surprised to find out just how big of a deal Tulsa breweries were on the national scene." But the ultimate highlight? Undoubtedly the porterhouse steak at Lowood.
Day 1
9 p.m.: Land in Tulsa, check in to the hotel
We took the new American Airlines nonstop flight from LGA, which leaves each evening from New York City and lands before 9 p.m. in Tulsa, and it was a breeze. We Ubered to the hotel, Harwelden Mansion Bed & Breakfast (2210 S. Main St.). Albeit pricey, the historic mansion sits on a hill overlooking the Arkansas River, which is particularly beautiful at sunset. The location is super central, the service was excellent, and the small luxuries, like Hermès bath products, made it feel extra special. (Other great options are the Bruce Goff–designed Tulsa Club Hotel and the Ambassador Hotel downtown.)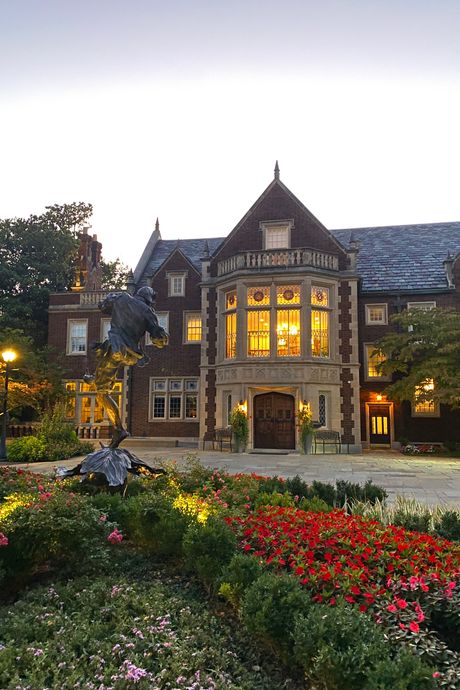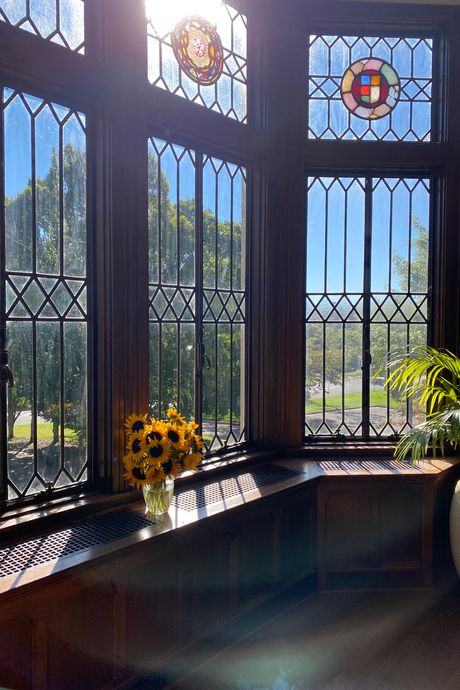 10 p.m.: Grab a nightcap (or three)
After dropping our stuff at the hotel, we headed downtown to the extremely vibey Saturn Room – Rum & Tiki Bar (209 N.Boulder Ave.), which delivers some deliciously potent cocktails. We ordered a variety of tiki drinks from the standard Mai Tai to the infamous Cobra's Fang, which is a mixture of two different rums, two liqueurs, absinthe, fruit juice, and bitters. From there, we walked a few blocks over through the Arts District to another bar called Valkyrie (13 E. Reconciliation Way). It's in this industrial-chic space where you basically choose a few enticing taste descriptors off the menu and allow the bartender to mix something up from their extensive liquor and spirit selection. I kept the tiki vibe going and ordered a rum-heavy daiquiri spinoff while my comrades went for gin-forward concoctions.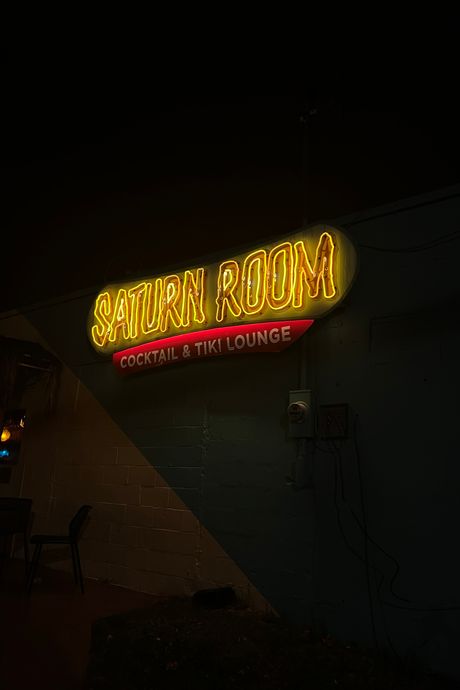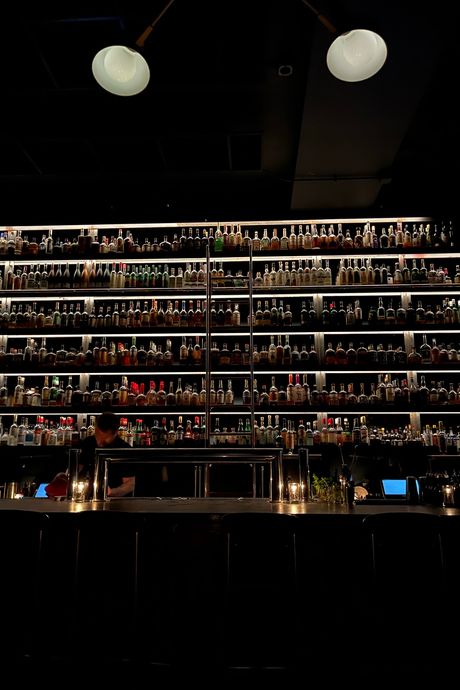 Day 2
10 a.m.: Go on an Arts District museum crawl
After grabbing coffee at local downtown coffee shop Triangle Coffee Roasters (314 S. Cincinnati Ave.) and a quick breakfast at Wanda J's Next Generation soul-food restaurant (111 N. Greenwood Ave.), we hit the Arts District museums starting with folk singer and Oklahoma native Woody Guthrie's museum (102 E. Reconciliation Way). Guthrie was arguably one of America's most influential songwriters, who penned 'This Land Is Your Land." The Woody Guthrie Center contains a pretty rad collection of his personal notebooks, instruments, and more. Guthrie was also one of Bob Dylan's biggest influences — and Dylan's official archive now resides just a few doors down (Dylan isn't from Tulsa but loves America's heartland). The magic of the Bob Dylan Center (116 E. Reconciliation Way) is how it interactively pairs Dylan's deep catalogue of music with the specific memorabilia you're exploring, deepening the impact of how you experience it. The exhibition is not huge (the full 100,000-item archive requires special access), but it's incredibly well curated; every inch of the space delivers.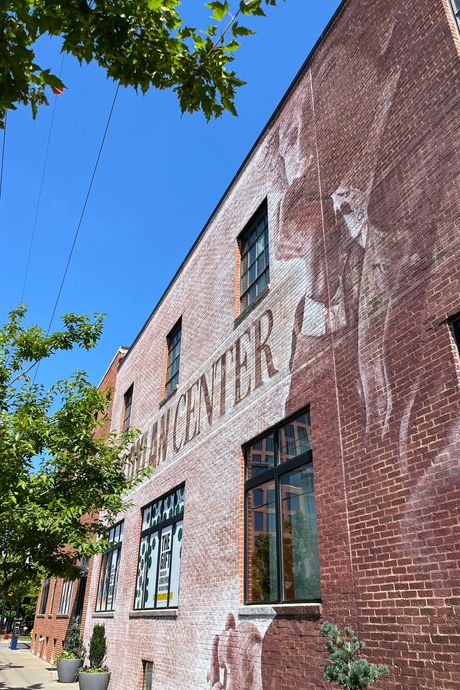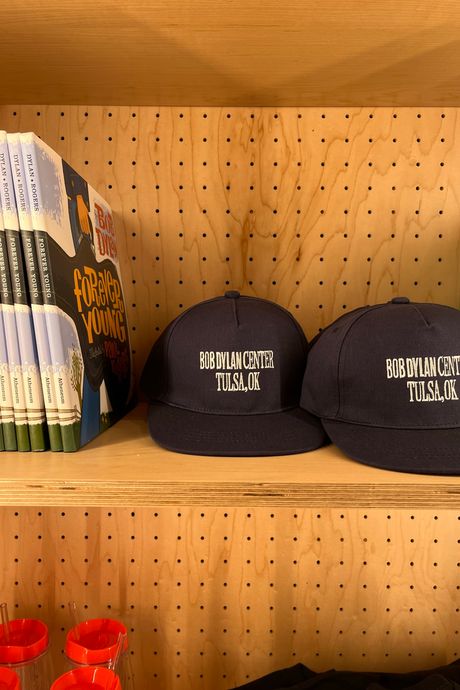 11:30 a.m.: Visit Greenwood Rising, Black Wall Street history center
Just a few blocks over from Woody and Bob, we headed toward the historic Greenwood District and local history museum, Greenwood Rising (23 N. Greenwood Ave.) — a heads up that advance appointment tickets are required. I personally think anyone who visits Tulsa ought to make time for a visit here and learning about Black Wall Street, which was the most prosperous Black neighborhood in the country in the early 20th century until a white mob burned it to the ground, killing hundreds and rendering over 10,000 Black Tulsans homeless in the worst act of racial violence in American history. This museum takes you on a poignant journey through the events that led to the massacre, jarring accounts from survivors, and, importantly, how the Greenwood spirit rose again and continues to persist against all odds.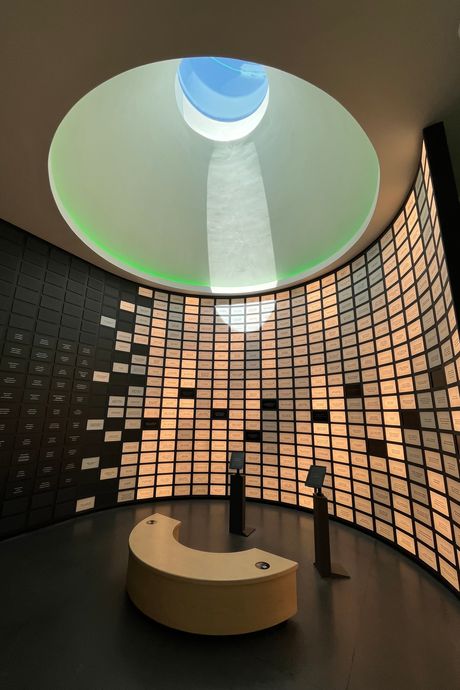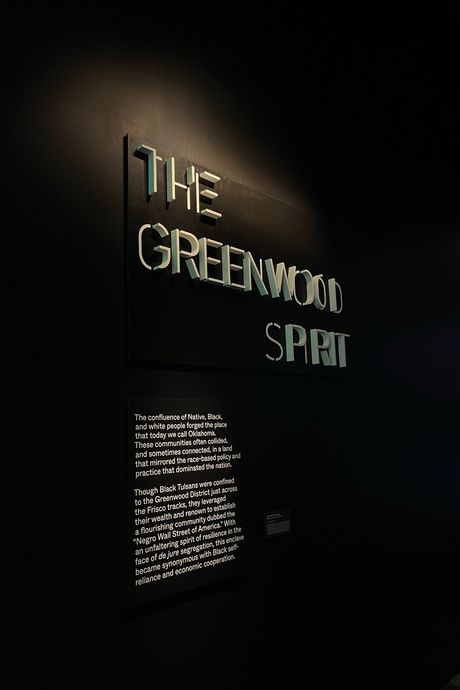 12:30 p.m.: Shop the local haunts
Many stores in Tulsa are Black-owned businesses that seek to build back multigenerational Black wealth and pay homage to the original Black Wall Street. Silhouette Sneakers & Art (10 N. Greenwood Ave., Ste. C) is one of my favorites. There's a reason this spot outfits everyone from NBA players to Stacey Abrams — they have an insane selection of rare hype-y sneakers in addition to dope Greenwood merch, and an incredible collection of vintage items too (peep their special selection of '90s merch from Tulsa's own Hanson, the trio of brothers known for "MMMBop"). Just over a mile down the road is one of my favorite bookstores, Fulton Street Books & Coffee (210 W. Latimer St.), which focuses on books written by Black authors.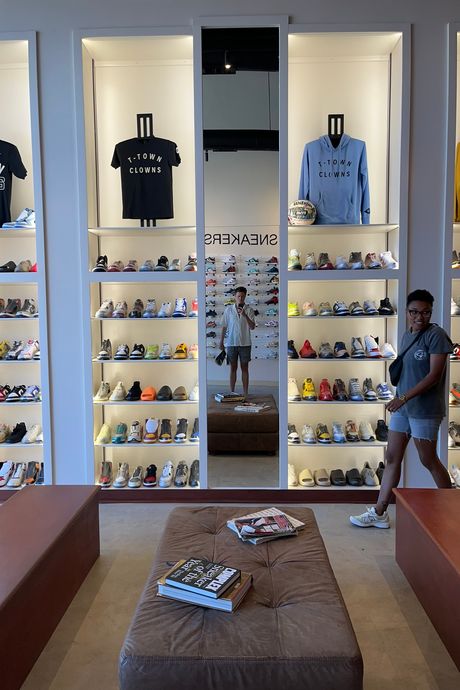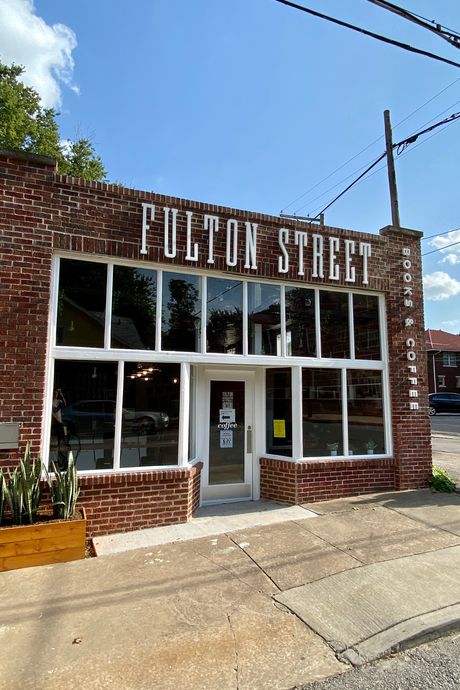 After hitting up the fantastic local Ecuadorian restaurant Que Gusto (105 MLK Jr. Blvd.) for empanadas and yucca fries, we explored downtown Tulsa. We learned that the lobby of the Philtower building (427 S. Boston Ave.) was recently a shoot location for Martin Scorsese's upcoming project, Killers of the Flower Moon, which was filmed in and around Tulsa, and resulted in a plethora of DeuxMoi sightings of Leonardo DiCaprio galavanting around the city. Another fun fact: Francis Ford Coppola shot not one, but two movies in Tulsa in the early 1980s: The Outsiders and Rumble Fish. The house from The Outsiders has now been turned into a museum, but that's for another trip.
3 p.m.: Take a dynamic park stroll
One of my friends remarked that walking around Gathering Place (2650 S. John Williams Way), the 66-acre park in the heart of Tulsa, felt like being inside a utopian fantasy land. I don't disagree! This place is wildly stunning. We explored the grounds which include European-made play structures, a lodge, boathouse, bike trails, and ended by grabbing some coffee and ice cream at the café on site. The park was built less than five years ago with a nearly half-a-billion-dollar gift from local philanthropist George Kaiser with the goal of bringing Tulsans together across economic, racial, and locational divides. As someone who grew up in Tulsa, it's pretty inspiring to witness the dynamism of this park at work.
7 p.m.: Eat the porterhouse
I'm still thinking about our dinner at Lowood (817 E. 3rd St.) in Tulsa's East Village neighborhood — especially the insane local Oklahoma porterhouse. One of my friends claimed that it was the best steak they had ever had. Lowood is a relatively new spot that focuses on local produce and meats grown and raised by farmers in and around northeastern Oklahoma. We started off with a round of martinis and then shared a bottle of Lieu Dit Chenin Blanc (which the awesome som helped us select). You can't go wrong on this menu, and we had a bit of everything, including Spanish octopus and capers, smoked pork belly and hummus, cavatelli and pink Argentine shrimp, bucatini with bourbon-barrel smoked black pepper, fried cauliflower and tahini, fire-roasted duck breast and celery frisée, the grand porterhouse, s'mores pot de crème for dessert, and a coconut-washed Averna digestif. There's a bocce ball court in the back as well as a huge cozy firepit, which looked really fun.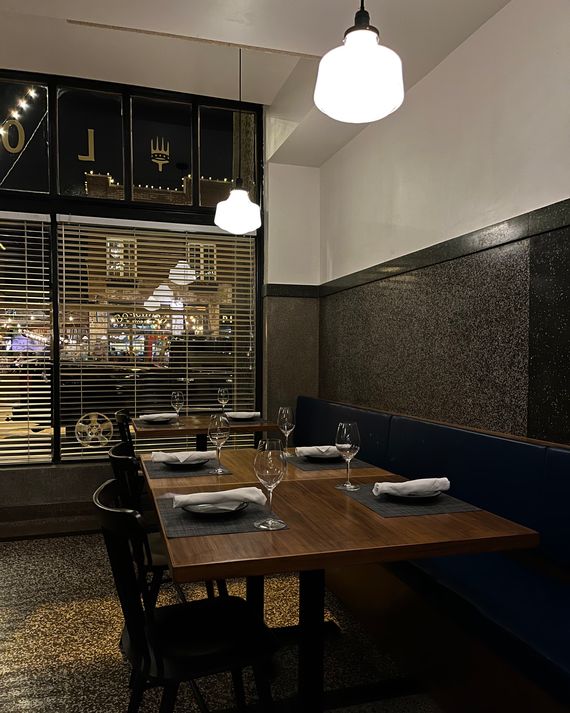 9 p.m.: End the night at a dive bar
Right next door to Lowood is Hodges Bend (823 E. 3rd St.), a sexy cocktail bar with dark wood-paneled walls and a decorative tin ceiling. We grabbed cocktails here, then took a five-minute Uber across downtown to Mercury Lounge (1747 S. Boston Ave.), a local music venue in a converted gas station. (You can get nearly everywhere in Tulsa in under ten minutes, which is underrated.) Mercury Lounge has live music pretty much every night of the week, and we saw local acts Knipple and Freak Juice perform. From there, we continued over to Arnie's Bar (318 E. 2nd St.) in the Blue Dome District, another quick ride from where we were. This dive bar has everything: corner booths that look like they date back to the Dust Bowl, an old-school cigarette machine (the bar still allows smoking indoors), and darts in the back (but only if you ask the bartender nicely if you can play).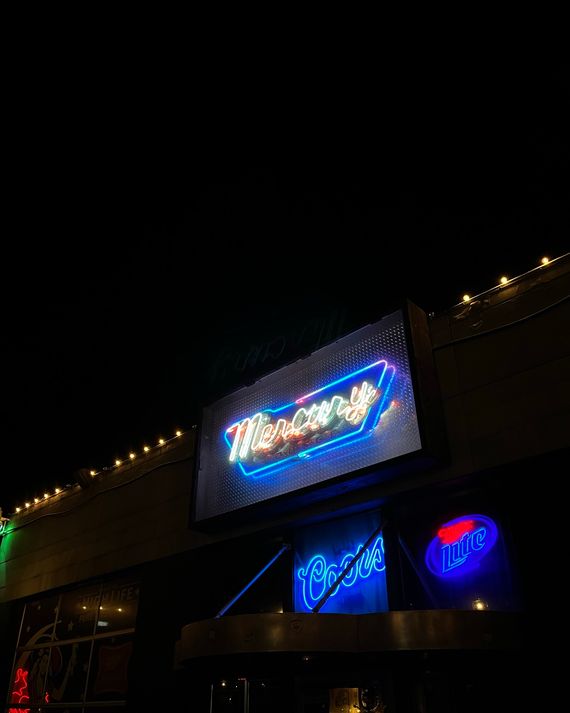 Day 3
10:30 a.m.: Take in the Versailles of Oklahoma
On a bright sunny morning, the gardens of Philbrook Museum of Art, also knows as the Versailles of Oklahoma (2727 S. Rockford Rd.), are a lovely way to start your day. But only after a hearty breakfast at Blue Moon Café (3512 S. Peoria Ave.) in the nearby Brookside neighborhood. I had the bodega breakfast sandwich and a breakfast shandy, and ordered a Blue Moon cinnamon roll for the table (a must!). From there, it's about a five-minute Uber ride to the sprawling, world class Philbrook Museum of Art, which is located in an Italian-style villa donated to the city by Waite Phillips, one of its foremost oil tycoons. Meandering around the gardens will have you questioning just what state, or country, you're really in. Inside, we encountered everything from Italian renaissance masterpieces to an epic Kehinde Wiley. I came across this painting I loved by Cherokee-Muscogee Creek artist Virginia Stroud, a welcome reminder of the Native American history in the area.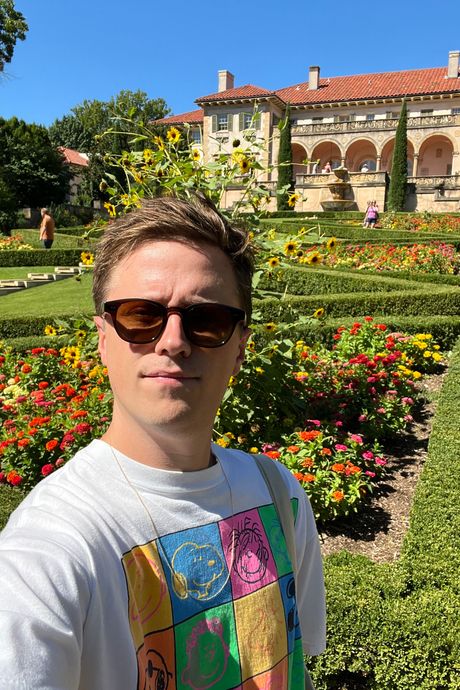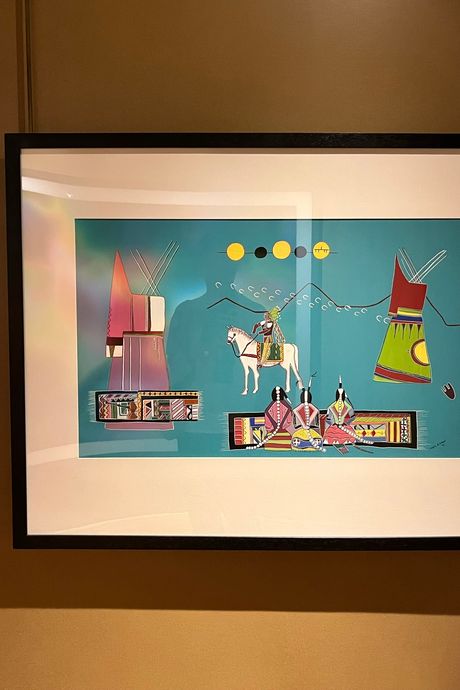 12 p.m.: Scarf a famous Coney
After plenty of walking at Philbrook, we hit Coney I-Lander (3919 S. Peoria Ave.) about a mile down the road, for some of the best "Coneys" you'll ever eat. A Coney is not your typical hot dog; these are grilled wieners in perfectly steamed buns, covered in chili from a secret family recipe. The chili topping is simply superb. There's a reason this place has been around for nearly a hundred years.
1:30 p.m.: Sample the craft breweries
The craft-beer-obsessed members of our crew were foaming at the mouth as we pulled up to American Solera (1702 E. 6th St.), one of over a dozen craft breweries in Tulsa. On this trip I learned that Solera is well-known as one of the more experimental and innovative breweries out there. We sipped on a variety of selections in the sunlight-filled, industrial-but-hip tap room, including pilsners, IPAs, and even wine. I loved the Caballo Azul (pictured below), which had the sickest cowboy label by artist Colin Holloway. We then walked around the corner to sip on some lagers at Marshall Brewing Company (1742 E. 6th St.). Then it was a less-than-five-minute Uber ride to local small-batch brewery Heirloom Rustic Ales (2113 E. Admiral Blvd.) in the Kendall Whittier district. Among an eclectic crowd of artists and beer geeks, young and old, we came across an outpost of Killer Wail BBQ. The brisket, pork, pozole, and a variety of other delicious sides were a pre-dinner snack. Nearby in Kendall Whittier, we drove by the iconic Circle Cinema (10 S. Lewis Ave.) on the way to Jo & June Vintage (2413 E. Admiral Blvd.), one of the cooler curated vintage shops I've come across. They have great clothing gems in addition to quite the selection of rock gems, crystals, and other handcrafted goods. For dinner, we hit up hole-in-the-wall El Rio Verde (38 N. Trenton Ave.) for wet (i.e., sauce-smothered) burritos, a local East Tulsa delicacy.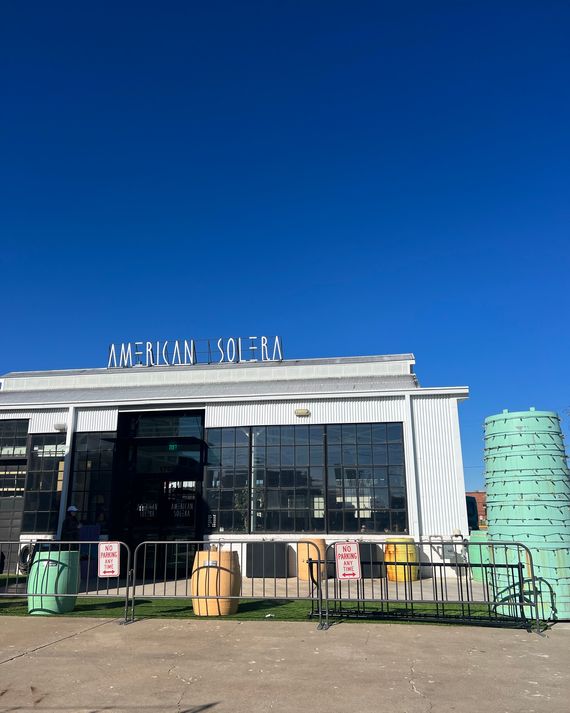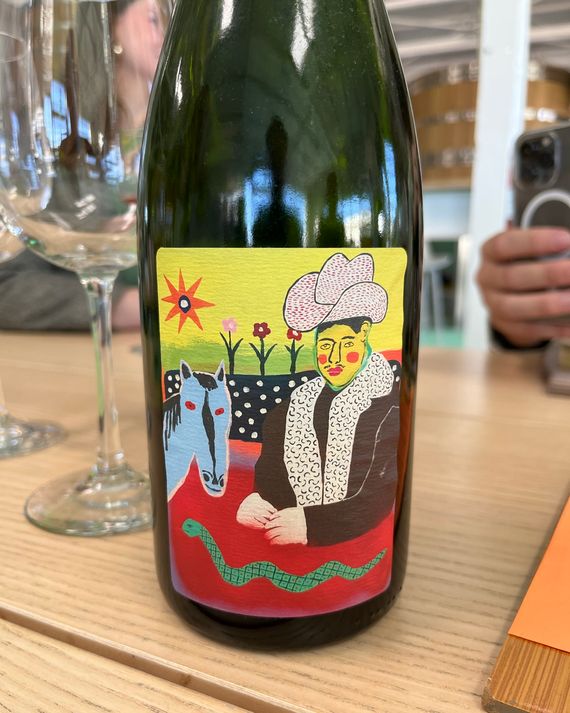 10:30 p.m.: Wind down at Cellar Dweller
After a whirlwind several days, we capped off our Tulsa trip with a visit to the underground (and under-the-radar) bar Cellar Dweller (417 W. 7th St.). I love this place so much. Bathed in red light and strung with décor of many varieties, it feels like a true hidden gem. In some ways, this bar captures the essence of Tulsa: unexpectedly cool and a damn good time.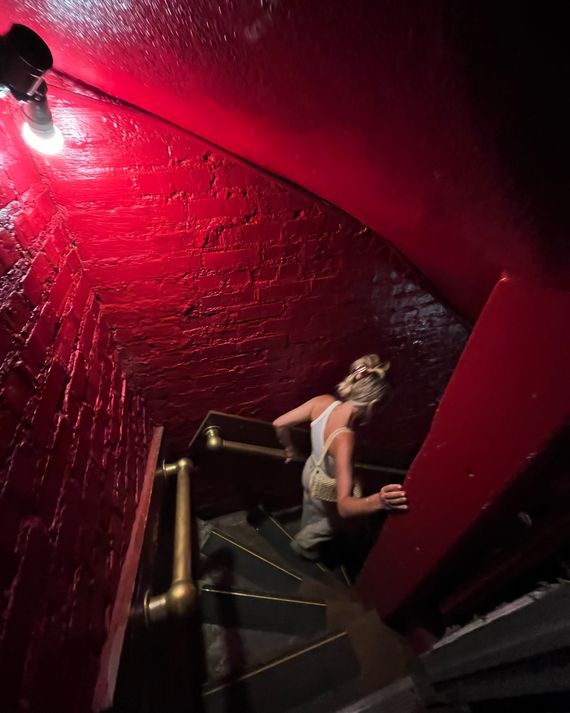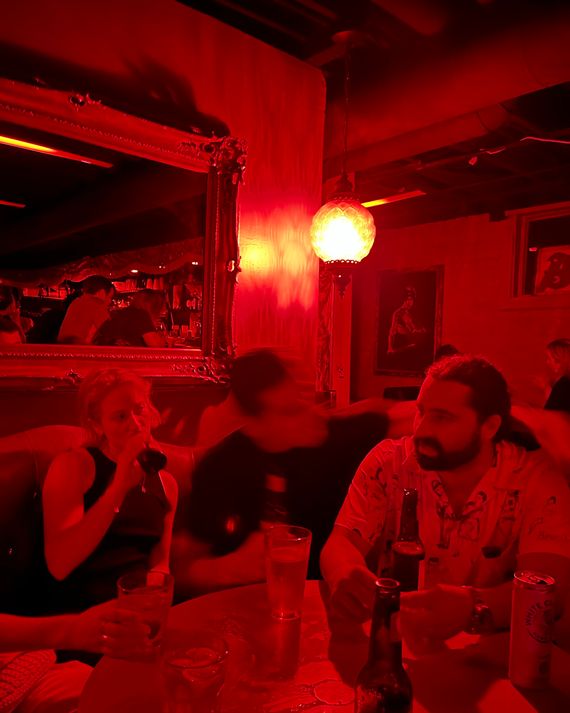 Luke's Tulsa packing list
This might be the best 45 bucks you'll ever spend on baggage. I love this tote and take it everywhere. It's especially perfect as a weekender because it's super durable, holds way more than you'd expect, and doesn't look bad either.
I couldn't put this book down. A uniquely Oklahoma story, dark and gripping, David Grann's book is entirely historical nonfiction but reads like a contemporary true-crime story even though the events took place over a century ago. Pick it up before Scorsese's film adaptation, starring Leonardo DiCaprio and Robert De Niro, hits screens later this year.
Blundys are comfy as hell and incredibly weatherproof. Perfect for traveling to a state where it's 70 and sunny one day, and snowing the next.
The Strategist is designed to surface the most useful, expert recommendations for things to buy across the vast e-commerce landscape. Some of our latest conquests include the best acne treatments, rolling luggage, pillows for side sleepers, natural anxiety remedies, and bath towels. We update links when possible, but note that deals can expire and all prices are subject to change.