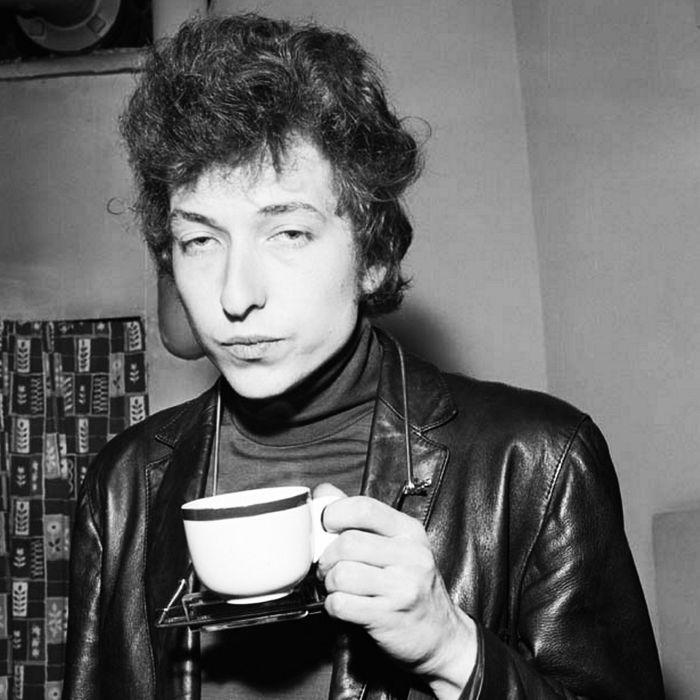 Photo: Mark and Colleen Hayward/Getty/Redferns
If you've been feeling a bit on edge over the past months — and especially this week — you're certainly not alone. There's no shortage of stress-relieving aromatherapeutic oils, balms, acupressure rings, and weighted blankets (not to mention strong cocktails) out there to choose from — but as the days are getting colder, and it's getting darker earlier, we're finding that a calming tea might be the most soothing choice of all. To find out which teas actually alleviate anxiety and help aid a better night's sleep, we talked to four experts — including herbalists, an aromatherapist, and naturopathic doctors — about the best calming teas out there, including one that's been nicknamed "herbal Xanax."
According to both naturopathic doctor Lana Butner and Aba T. Gyepi-Garbrah, a certified aromatherapist and founder of Aba Love Apothecary, this chamomile and lavender tea from Traditional Medicinals has the exact right blend of herbs for soothing nerves and even an upset stomach. Butner says that chamomile is "an incredibly effective anti-inflammatory anxiolytic" — in other words, a powerful herb for fighting anxiety. And chamomile isn't just good for soothing a stressed mind: According to Gyepi-Garbrah, "chamomile is a natural acid reducer — if you suffer from heartburn disrupting your sleep, this is a lifesaver." The lavender in the tea will also help with sleep: "Lavender has been studied for years in regards to its effects on sleep promotion," says Butner.
Another blend that incorporates lavender comes recommended by naturopathic doctor Maura Henninger, who told us this herbal blend can be used to make a tea latte ("It tastes really good with a little bit of honey," she says.) "We always think of lavender as an essential oil but when ingested it has the same calming properties," says Henninger. The blend also counts adaptogenic herb ashwagandha on the ingredient list, which Henninger told us "lowers cortisol and is a favorite of patients in my practice because it works so well." And thanks to the addition of tart cherry in the blend, the tea "will help you fall asleep by boosting melatonin," says Henninger.
If you want soothing to drink throughout the day, Gyepi-Garbrah suggests this Reishi Mushroom tea, also from Traditional Medicinals. "Reishi is amazing for taking the edge off at any time and won't necessarily put you to sleep," she says. "Rooibos is anti-inflammatory, packed with antioxidants and downright tasty." She adds that the orange peel is "an instant mood lifter" and that overall this tea is "great for after you've over-caffeinated but still need to focus."
According to Butner, lemon balm — also referred to by its botanical name, "Melissa" — is another calming herb to look for in the tea aisle. "Lemon Balm works on the GABA receptors of your brain, which are the primary inhibitory (calming) neurotransmitters," says Butner. "It increases GABA activity, meaning it's a fantastic choice for not only calming you down during the day, but also promoting sleep at night." She says it's "highly useful for insomniacs" and that it "tastes delicious."
If you tend to feel stress as tightness in your chest, naturopathic doctor Nicole Egenberger suggests trying a tea with passionflower. "Passionflower is great for calming tension felt in the chest," she says. "Often when people are anxious, they can have trouble taking full deep breaths, Passionflower can really help." This one can come in handy for sleepless nights, too: "There's also some good data (placebo-controlled trials) showing that passion flower can improve the quality of your sleep," says Egenberger. "This herb acts on the GABA receptors in our brain that help to calm us." Like Butner, Egenberger says she's a fan of blends from Buddha Teas.
Egenberger told us that skull cap is her favorite calming herb and that it has a particularly good track record when it comes to effectiveness at soothing tense nerves: "It has a long history of use by traditional herbalists, and more recently has great research (double blind placebo controlled, crossover studies) behind its use," she says. It can significantly decrease anxiety without making you feel sleepy or impacting your ability to concentrate." She told us that the herb is even thought to "stimulate our serotonin receptors," which can also help lift a low mood.
"This one is great for anyone feeling overwhelmed," says Gyepi-Garbrah. She calls the blend "super-effective," thanks to its inclusion of ashwaganda, an adaptogenic root thought to lower cortisol levels, oat straw, which is packed full of stress-alleviating B vitamins, and skull cap, which soothes the nervous system. This one also has lavender florets, which add to the taste and fragrance.
"This is a go-to in my tea cabinet for stressful times," says naturopathic doctor Maura Henninger. "Tulsi is an Ayurvedic plant known as the 'Queen of the Herbs' because it has profound calming and anti-depressant properties." Like the ashwaganda in the Nerve Less tea, tulsi is an adaptogen, which Henninger explains means that it "builds our body's resilience to stress with its particular pharmacologically active compounds." She says this one is a great herb to take daily to manage stress and that studies have found that it actually lowers cortisol and adrenaline, which both determine the body's response to anxiety-ridden moments.
If you're looking for something especially potent, try valerian root, which Henninger told us she's nicknamed "herbal Xanax." According to Henninger, valerian root has been used in traditional herbal medicine for almost 2,000 years and takes its name from the Latin word "valerie," meaning "to be healthy." "This tea is particularly great when taken at bedtime for those having trouble falling asleep due to racing thoughts," says Henninger.
"Kava has long been used in the Pacific Islands both ceremonially and socially and probably, for some, brings to mind kava bars," says Henninger. "In fact, kava is very effective at lowering anxiety." She explains that the stress-relieving parts of the plant are called kavalactones, which "work on neurotransmitter levels to induce a relaxing effect." The addition of cinnamon and carob give the tea a pleasantly spicy flavor.
"I love Pukka brand teas," says Butner. "This is probably my personal favorite, as it has a super-yummy combination of herbs for not only calming your nervous system but also for promoting sleep and restfulness and easing digestion." Like the Nerve Less tea, Pukka's Night Time has oat straw, which Butner explains is a powerful "nervine," meaning that it "soothes your nervous system and thereby helps to balance endocrine function." Limeflower is also on the ingredient list, which helps soothe the digestive tract, and, according to Butner, is used for lowering high blood pressure. "It's also beneficial for calming a person down, aiding in sleep, and has even been used on patients with heart palpitations," she says.
And a classic: Sleepytime tea. "Many of my patients already have this in their pantries at home, but don't really take advantage of it until the mechanisms of actions are explained to them," says Butner. She explains that the tea combines chamomile, lemongrass, spearmint, tilia flowers, and blackberries, among other ingredients that work together to soothe the body and nervous system in various ways. As with the chamomile and lavender tea, the chamomile in Sleepytime works to balance the "fight or flight" modes of the nervous system, as well as the "rest and digest" part of the system that controls how your body relaxes and digests food. "Lemongrass is calming to your nervous system, and is also rich in potassium which helps to lower blood pressure. Tilia (limeflower) and Blackberry are both calming and anxiolytic as well as anti-inflammatory."
The Strategist is designed to surface the most useful, expert recommendations for things to buy across the vast e-commerce landscape. Some of our latest conquests include the best acne treatments, rolling luggage, pillows for side sleepers, natural anxiety remedies, and bath towels. We update links when possible, but note that deals can expire and all prices are subject to change.