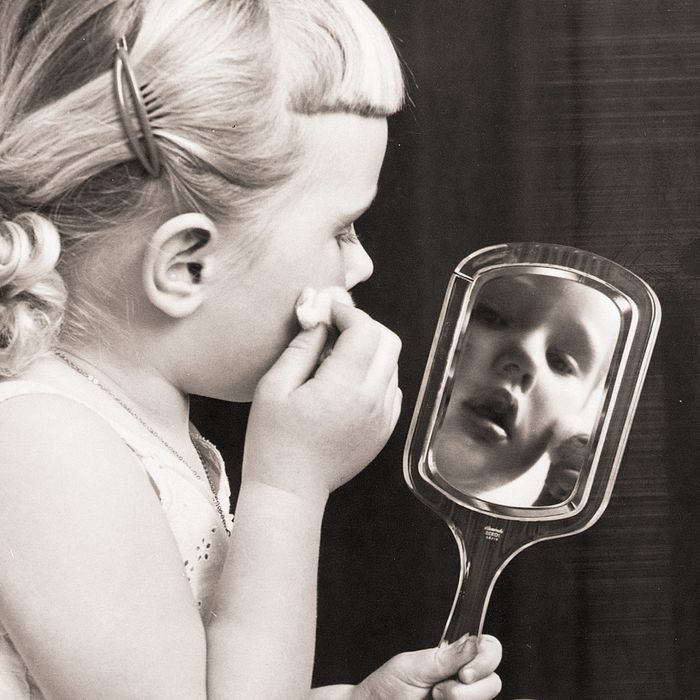 Photo: Bettmann/Bettmann Archive
If you want a smooth canvas for putting on your makeup — after you've cleansed and moisturized, of course — then primer should be the very next step in your routine. "Primer is the bridge between skin care and makeup," according to makeup artist Shara Strand. Certified physician assistant Ami Dalal of Schweiger Dermatology Group in New York City agrees, saying that primers "provide an extra layer between your makeup and your skin and help smooth the look of your skin, even out skin tone, and help your makeup last longer."
But because it's a product that will sit on your skin all day long, certified physician assistant Alexandra Gold says it's important that the primer be non-comedogenic (i.e., it won't clog pores). "You want your skin to be able to breathe throughout the day and not create an opportunity for acne to develop or worsen," she says. Luckily, there are plenty of primers out there that do double duty — nourish and protect the skin while creating the ideal base for makeup application — that are also affordable. As makeup artist Zarielle Washington advises, your regular skin-care routine has a lot to do with how your skin responds to primer: "Everything has to be in sync in order to see the best results from the primer," she says. "You want to understand what it is you want the primer to accomplish for your skin." And so, with a range of skin types and concerns in mind, we consulted a panel of nine skin-care experts and makeup artists for their favorite primers, all available at your local drugstore.
Best overall drugstore primer
NYX's Honey Dew Me Up Primer was recommended by two of our experts — Dalal and Honey Artist makeup artist Kornelija Slunjski — for its two-in-one formulation. A gel serum facial primer that does the usual primer work of giving you a smoother-looking complexion, it's also infused with honey, gold flecks, and collagen that actually help treat the skin — these ingredients work together to "specifically help neutralize redness and dark spots while giving you a glow," according to Dalal, and are purported to have anti-aging benefits that last even after you wash the stuff off. Slunjski, who says that this primer "could definitely compare to high-end hydrating primers," likes that it "sits really nicely on the skin and makes it look refreshed and dewy." She adds that the texture is interesting: "It feels sticky at first, but that disappears quickly."
Best drugstore primer for shimmery makeup
Here's another shout-out for a NYX primer, but one that's specifically for use with makeup that has glitter in it. (And we don't just mean Lady Gaga–style glitter; this could also include the more understated "glitter" you find in everyday makeup like shimmery eye shadows and cheekbone highlighters.) It's recommended by Clara Rea, a Honey Artist makeup artist, who says that it's her "all-time favorite drugstore primer." While she believes that primer isn't necessary if you take good care of your skin and use the right makeup, she says that this one "works magic with any loose glitter as well as any glittery pigments by locking them in place and increasing the vibrancy of whatever you're putting on top." She suggests using it in localized areas "for an added 'pop', like in the inner corners of the eyes, or right in the middle of the lid." And she says you can wear it under lip gloss, too, for a similar effect.
Best lightweight drugstore primer
Board certified dermatologist Dr. Sheel Desai Solomon likes this primer because it's so lightweight that she says "you don't even realize it's on your skin," adding that it "gives a healthy all over glow without looking frosty." And because of its more natural look, you can use it several ways, too: put it on without anything else for a clean, dewy look, or mix it with foundation to create a smooth finish. You can even put it on the high points of your face like a highlighter.
As Gold mentioned above, you'll want a primer that won't clog pores, and this one she recommends is a great one that's non-comedogenic and lightweight. She says that it can even be used under the eye. And while it has more of a matte finish than the Magic Lumi, the formula is quite silky, while still doing the primer's usual job of minimizing the look of pores and fine lines and creating a smooth canvas for your makeup.
Best drugstore primer for oily skin