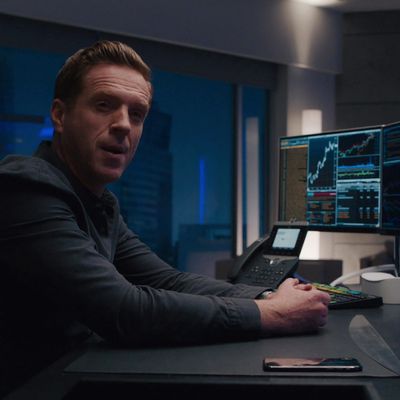 An HDMI splitter takes a signal from one source (like your gaming console, computer, AppleTV, etc.) and sends it to multiple destinations (like TVs or monitors). It's what you use if you want to, say, play Call of Duty with your roommate on different TVs. Splitters are labeled with two numbers. The first is always a one, which reflects the number of inputs. The second is the number of outputs, and it typically ranges from two to eight. So just decide how many outputs you want, and don't make the mistake a lot of people do and buy an HDMI switcher, which does just the opposite — it connects multiple sources (like your cable box, Roku, and PS4) to a single destination (usually your TV). Also, don't forget the HDMI cables. They're not included.
Related Articles: HDMI Cable | Computer Monitors
Best-rated HDMI splitter
"This beautifully crafted Orei splitter works flawlessly. Thank you, universe," says one five-star review, and that seems to be the overarching sentiment about this one-by-two splitter, which also comes in one-by-four and one-by-eight configurations, and which supports the highest available resolutions and all available audio options. Over 300 reviews mention how easy it is to install and use, and over 100 marvel at the excellent picture quality. "I had no picture issues. Both screens looked like the original video and there was no video or audio lag," reports one happy purchaser. "Even with a 50-foot HDMI cord," says another, "it never loses video signal, nor is there a degradation in video quality." Several reviewers also mention their fondness for the unit's individual LED lights: "All three connections (one input and two outputs) have a dedicated red-color LED to show you the cable is properly connected. Nice!" As one reviewer very succinctly states, "It's the best purchase I've ever made."
Editor's note: Two newer versions of the Orei HDMI Splitter are also well-reviewed. The main difference is that these versions support HDMI 2.0, which allows you to transfer at up to 18Gbps speeds compared to HDMI 1.4's 10.2Gbps. With the newer options, you'll be able to view videos and play games with a higher refresh rate in 4K without fear of any blurry action or choppy scenes.
Best-rated HDMI splitter that comes with an HDMI cable
"I ended up using three of these for a triple-monitor system I was mirroring to another desk on the other side of the office (where I have a treadmill), so I can easily bounce between desks," says one reviewer. And the splitter came with a fairly standard HDMI cable that suited all of the reviewer's needs. Multiple reviewers say that the splitter can be used to set up offices with multiple monitors or to connect multiple TVs to a cable box. "I need to split my HDMI output so I can send video and audio to both a large-screen monitor and a video capture card simultaneously," writes another reviewer. "This is for streaming to Zoom/YouTube while showing my video presentation to a live audience. This splitter does the job perfectly, and I really appreciate that it includes a small cable so I don't have to buy yet another expensive HDMI cable!"
Best HDMI splitter for gaming
"Our set up has multiple Nintendo gaming consoles, Roku, DVD player all go into the Kinivo 550BN switch which then feeds into a Yamaha sound bar via a single HDMI cable, and from the sound bar a single HDMI output to the wall mounted TV (1080p)," one reviewer writes. Despite all those devices, the Kinivo means there's only one cable running to the TV. Another reviewer is equally pleased, explaining "We had a TV with 3 HDMI inputs but 5 devices that we had to continually switch HDMI cables in and out of. Now with this thing I'm able to leave everything hooked up and it all works beautifully."
Best 1x4 HDMI splitters
For those who have more to split, a one-by-four setup will allow you to hook up your main source to two more destinations than a one-by-two with no loss of quality up to 100 feet. Many reviewers mentioned its prowess across multiple monitors. "It has no problem streaming my four TVs, and the picture quality is awesome," says one reviewer. Another reported that "this splitter worked flawlessly for mirroring screens to different areas both for regular use or gaming." And no less than seven karaoke professionals and enthusiasts report that it works great for putting the lyrics on several monitors. "This product was just the ticket!" says one KJ.
Over half of the ratings of the Zettaguard ZW one-by-four HDMI splitter report that it "works great," with an abundance of exclamation points. One reviewer "bought it for a Super Bowl party to sync up two televisions and it worked perfectly," and another reports that "setup was effortless and the quality is superb." The Zettaguard supports the same high-resolution picture and audio as the others, and reviewers report that it's "smart looking," "extremely well made," and "well worth the extra couple of dollars." Another admits that she's "not sure how we got along without it before."
Best 1x8 HDMI splitters
Maybe you own a sports bar and you want to put the game on lots of TV's, or maybe you have some other reason to watch eight screens at once. This is your splitter. Seventy-seven percent of reviewers gave it five stars, and over a hundred specifically praise the Orei one-by-eight's ability to split the signal with no loss of picture or sound quality. "Best HDMI Splitter EVER!!!! There is NO LOSS in picture or audio quality," says one reviewer. Another admits he "would have no idea it was being split so many times."
This one-by-eight "works flawlessly," says one happy purchaser. Another calls it a "home run!" According to one reviewer, "I've tried so many other splitters before this and always encountered a problem, but I've finally found a splitter that works!" Users are impressed that it generates very little heat for its size: "I almost never turn the J-Tech HDMI splitter device off," says one reviewer who also notes that "there is no apparent loss of picture quality, regardless of the number of output device hookups being used at the same time."
The Strategist is designed to surface the most useful, expert recommendations for things to buy across the vast e-commerce landscape. Some of our latest conquests include the best acne treatments, rolling luggage, pillows for side sleepers, natural anxiety remedies, and bath towels. We update links when possible, but note that deals can expire and all prices are subject to change.