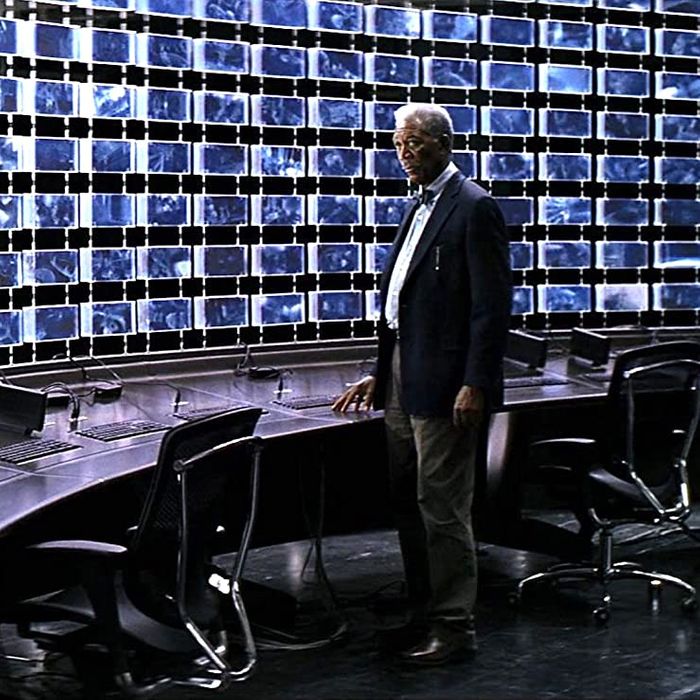 Here at the Strategist, we like to think of ourselves as crazy (in the good way) about the stuff we buy, but as much as we'd like to, we can't try everything. Which is why we have People's Choice, in which we find the best-reviewed products and single out the most convincing ones. (You can learn more about our rating system and how we pick each item here.) In this edition, we've rounded up the best HDMI splitters, as praised by the most enthusiastic reviewers on Amazon.
An HDMI splitter takes a signal from one source (like your gaming console, computer, AppleTV, etc.) and sends it to multiple destinations (like TVs or monitors). It's what you use if you want to, say, play Call of Duty with your roommate on different TVs. Splitters are labeled with two numbers. The first is always a one, which reflects the number of inputs. The second is the number of outputs, and it typically ranges from two to eight. So just decide how many outputs you want, and don't make the mistake a lot of people do and buy an HDMI switcher, which does just the opposite — it connects multiple sources (like your cable box, Roku, and PS4) to a single destination (usually your TV). Also, don't forget the HDMI cables. They're not included.
Best-rated HDMI splitter
"This beautifully crafted Orei splitter works flawlessly. Thank you, universe," says one five-star review, and that seems to be the overarching sentiment about this one-by-two splitter, which also comes in one-by-four and one-by-eight configurations, and which supports the highest available resolutions and all available audio options. Over 300 reviews mention how easy it is to install and use, and over 100 marvel at the excellent picture quality. "I had no picture issues. Both screens looked like the original video and there was no video or audio lag," reports one happy purchaser. "Even with a 50-foot HDMI cord," says another, "it never loses video signal, nor is there a degradation in video quality." Several reviewers also mention their fondness for the unit's individual LED lights: "All three connections (one input and two outputs) have a dedicated red-color LED to show you the cable is properly connected. Nice!" As one reviewer very succinctly states, "It's the best purchase I've ever made."
Editors' note: Although a newer version of this item exists, it does not yet have enough reviews to meet our criteria for inclusion.
Best-rated HDMI splitter that comes with an HDMI cable
"A++++++++," says one reviewer about the Zaccas one-by-two. Users report great picture quality and ease of use with multiple formats, and they love the simple fact that it works just as described, saying things like, "Does exactly what it should do!" "Worked exactly as I hoped!" "Exactly what I wanted!" and "Works as intended!" Plus, there's a 24-hour customer-service line, should you have any trouble.
Best HDMI splitter for gaming
Its low-power voltage, heavy metal casing, and great picture quality make the ViewHD HDMI splitter perfect for long gaming sessions. "No heating issues and outstanding picture quality" make it an "outstanding 4K HD splitter!" says one reviewer. According to another, it's a "great little gadget [that] did exactly what it was supposed to do." To another, it's the "best splitter on the market!"
Best HDMI splitter for long-distance setups
This one-by-two splitter supports 10.2 Gbps bandwidth so that the distance between input and output can reach up to 100 feet (40 feet between the splitter and the input, and 60 between the splitter and the output). Over 200 reviews praise how easy the Techole is to use, with several mentioning the "perfect" picture quality at distances of 20, 50, 80, and 100 feet. "I honestly didn't think it was going to work, but this thing works great!" says one.
Best 1x4 HDMI splitters
For those who have more to split, a one-by-four setup will allow you to hook up your main source to two more destinations than a one-by-two with no loss of quality up to 100 feet. Many reviewers mentioned its prowess across multiple monitors. "It has no problem streaming my four TVs, and the picture quality is awesome," says one reviewer. Another reported that "this splitter worked flawlessly for mirroring screens to different areas both for regular use or gaming." And no less than seven karaoke professionals and enthusiasts report that it works great for putting the lyrics on several monitors. "This product was just the ticket!" says one KJ.
Over half of the ratings of the Zettaguard ZW one-by-four HDMI splitter report that it "works great," with an abundance of exclamation points. One reviewer "bought it for a Super Bowl party to sync up two televisions and it worked perfectly," and another reports that "setup was effortless and the quality is superb." The Zettaguard supports the same high-resolution picture and audio as the others, and reviewers report that it's "smart looking," "extremely well made," and "well worth the extra couple of dollars." Another admits that she's "not sure how we got along without it before."
Best 1x8 HDMI splitters
Maybe you own a sports bar and you want to put the game on lots of TV's, or maybe you have some other reason to watch eight screens at once. This is your splitter. Seventy-seven percent of reviewers gave it five stars, and over a hundred specifically praise the Orei one-by-eight's ability to split the signal with no loss of picture or sound quality. "Best HDMI Splitter EVER!!!! There is NO LOSS in picture or audio quality," says one reviewer. Another admits he "would have no idea it was being split so many times."