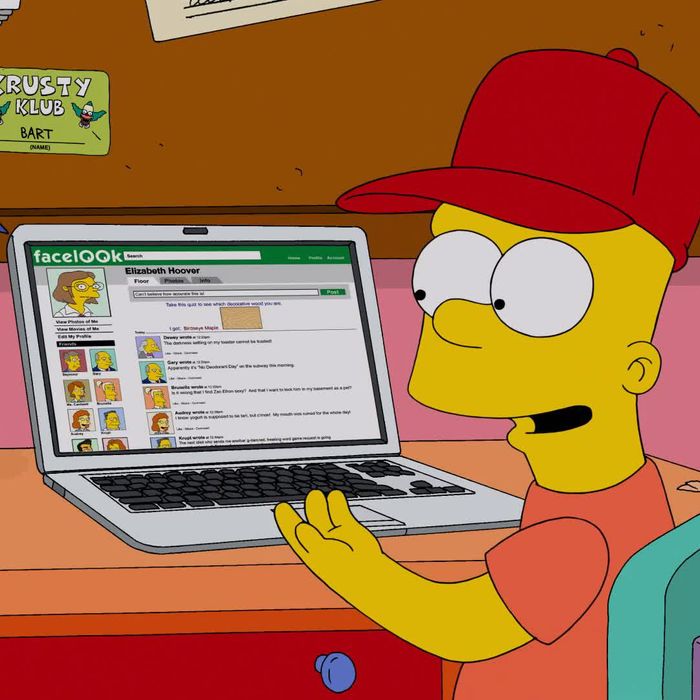 You don't need to spend a lot of money on a laptop for a kid (in fact, you shouldn't, since kids don't need that much computing power — and tend to be a little clumsy with delicate machinery). But there are a few basic things to keep in mind: Besides durability, you'll want to focus on getting something light enough to tote around, something with built-in parental controls, something powerful enough for both entertainment and schoolwork, and something with a long battery life. Many laptops are still fluctuating in and out of stock due to supply-chain issues. But after scouring Amazon, we found a whole bunch of durable, powerful, affordable, and, most importantly, available laptops.
Related Articles: Best Laptops for College Students | Best Chromebooks | Best Computer Speakers | Best Monitors
Best-rated laptop for kids
Multiple reviewers say this laptop, which has a touchscreen and can fold back on itself to serve as a tablet, can stand up to the needs (and abuse) of kids. "If there are two things that do not go together, it's an expensive personal computer and over 100 12- to 14-year-old kids," says a middle school teacher. Another reviewer says, "This is a great Chromebook — it's durable (it's been manhandled by an overzealous and active second-grader, and used to death by a not-so-interested-in-learning sixth-grader), has an impressive battery life, is lightweight, and charges quickly." There are parental controls, too, which many reviewers appreciate. "I was able to easily navigate the Chromebook parental controls and place time limits and internet limits for my kids' Chromebooks," says one parent. "The touchscreens make it easy for my son who has trouble with the buttons and the options to use it as a flip book has made their enjoyment of it even more outstanding."
Best ultra-thin laptop for kids
One reviewer who loved the lightweight feel of this laptop bought them for both of his kids for remote learning, "and my wife liked it so much I got one for her as well." He also loves the build quality and the battery power, which he says lasts an entire day even while using a word processor. "These computers are not for gaming, heavy photo editing, or video editing, though my kids do make stop-motion Lego videos with them," says the reviewer. Another reviewer says it's capable of playing light kids' games: "He plays a game that we installed called the Adventure Academy that is educational. And he seems to play Roblox just fine." With only 4 GB of memory, this laptop can't handle much more than basic word processing and web browsing, as many reviewers point out, but there is a solution: "I got some 128 GB mini SD cards to use and that was super easy to do as well. Overall, for this price, this is a really great laptop."
Best family laptop
With 32 GB of storage and 14 hours of battery life (the longest on this list), this laptop stands out as the best option for those who plan to share their laptop with the whole family. One satisfied reviewer who bought this model for their third-grade son writes, "This is perfect for him. Easy setup. Easy to use, I showed him and he was around on this device in minutes. Easily connected to the Wi-Fi. Five stars." Another satisfied parent assures that their daughter "just loves it," for long-distance learning, adding: "We like it so much we plan on getting another one." Others called out its highly portable, small-but-mighty design: "I have had a few laptops in the last couple years and I must say, this purchase I am most fond of," a third proclaims. "I like how light weight and compact it is… the durability is outstanding.
Best heavy-duty convertible laptop for kids
Made from antimicrobial, damage-resistant gorilla glass, reviewers found this heavy-duty laptop to a great option for little ones who are remote learning. One parent who purchased it for their son assures that there were "no issues with streaming class," and added that they'll be purchasing a second one for their daughter. Another says that they were easily able to download all of the Microsoft Office apps and stream video meetings "without any stuttering," noting that they were particularly impressed with its durability: "It seems like it is built tough enough to survive a drop or two." Others found that it "worked flawlessly" for remote learning and the laptop-tablet hybrid to be a huge hit for younger kids who might be using it for both games and schoolwork.
Best laptop for artistic kids
It's more expensive than the other options, but the Lenovo Flex 14 Convertible laptop has a touchscreen, a webcam shutter for extra privacy, a battery that lasts all day, and a digital pen that allows for writing or drawing directly on the 14-inch full HD display. "My son enjoys using the pen to doodle, and I anticipate using it for annotating documents used for teaching," says one satisfied dad. Your kids can fold it into different modes (notebook, tablet, tent) for computing, drawing, or to watch their favorite shows and movies. The built-in security features protect against viruses, and the parental controls will help you monitor your kids' activity and set screen time limits. "Bought two of them for my kids," says one reviewer. "These are fantastic laptops. Best value for the money."
Best laptop for older kids
With a powerful Intel Pentium Gold processor, 8 GB of RAM and a 128 GB hard drive, the Microsoft Surface Go 2 is small, light, and fast — and one of the most grown-up computers on this list. But it's also affordable and a great option for kids, reviewers say, thanks to that size (ten inches), weight (one and a half pounds), and battery life (ten hours). "I got it for my kids to use for school and drawing," says one reviewer. "The whiteboard feature works well with a pressure-sensitive stylus/pen. My daughter uses it excessively during math to take notes and do HW." Another reviewer describes the Surface Go 2 as a great bang for your buck, saying, "My child's school Chromebook was on its last legs, so I decided to replace it with a Surface product. Using it with an after-market pen and keyboard make it very versatile as a computer/tablet. A great replacement for a three-in-one type computer/Chromebook."
Best large-screen laptop for big kids
"Purchased for my kids to use for school, was the perfect price," one satisfied parent writes of this HP Chromebook. "I should have bought one for myself!" Of the 602 reviews, over 450 gave this laptop five stars, lauding its 13.5 hours battery life, 14-inch display, and strong Wi-Fi connectivity. "Fantastic computer. Connected immediately to the internet," one reviewer, who happens to be a teacher, assures. "Love the back-lighting featuring. Serves all my needs." Others found the user-friendly Chrome OS and ample USB ports to be major pluses: "Great for in home learning laptop for kids. Easy to use," a third adds. "Lighted keyboard, has enough ports for USB connection, touchscreen display is a great plus … Love it!"
Best large-screen laptops for little kids
"Nice big screen!" says one mom, who calls the HP Chromebook "exactly what I wanted to buy for my son for school." The 180-degree hinge makes it easy for kids to share the big, bright screen (2 million pixels of full high-definition display) with their friends. One added bonus to this computer is its bright white exterior, which is a blank slate for creative kids. "We've only had it for about a month," says one dad who bought it for his 13-year-old son, "but so far it's doing the trick. We decorated it with some Harry Potter stickers to dress it up. Looks fantastic and is meeting his needs." Reviewers also found the 8.5-hour battery life to be adequate for their needs, the perfect amount for light users and younger children with limited screen time.
"We've been using this for our children's schoolwork during the pandemic, and it's held up remarkably well to kids that are less-than-gentle to their electronics," says one reviewer. "My wife is able to use it for general work-related tasks as well," they continue, calling the laptop "beefy enough to handle" work tasks while still being "lightweight enough that it's not a chore to lug around." Another reviewer, whose middle-schooler has used the Aspire 5 for three months, says, "He loves this … Of all the competitors, this is the best resolution and 15-inch monitor. Your eyes will not be tired even after looking at this for two to three hours in a stretch." A reviewer who works with autistic kids confirms that "the screen quality is superb. It's crystal clear and I love it."
Best touchscreen laptop for kids
"I've purchased three of these now. Two from another big box store and one from Amazon. I got them for my kids for virtual school, homework, etc.," says one reviewer. "My youngest (6 years old) loves it and uses it with ease as well as my older ones (8 and 9 years old) really great computer. Fast processing and love the touch screen." Another reviewer also says their kids love the touchscreen capabilities, but what really stood out to them was the laptop's ability to withstand a drop. "Today my son tripped going down the stairs and dropped the laptop (closed) on a hard ceramic tile floor. We opened it up and it still appears to be functioning as normal, so major points to durability." The HP x360 uses a Chromebook OS, which multiple reviewers say has an easy learning curve for young students. One reviewer says his daughter is "absolutely in love with this Chromebook" because of its ease of use and its similarity to her Android smartphone's operating system. The HP x360 screen also has a convenient foldable design: "I love that you can turn the screen back into a big tablet. I am absolutely in love," says a reviewer.
The Strategist is designed to surface the most useful, expert recommendations for things to buy across the vast e-commerce landscape. Some of our latest conquests include the best acne treatments, rolling luggage, pillows for side sleepers, natural anxiety remedies, and bath towels. We update links when possible, but note that deals can expire and all prices are subject to change.