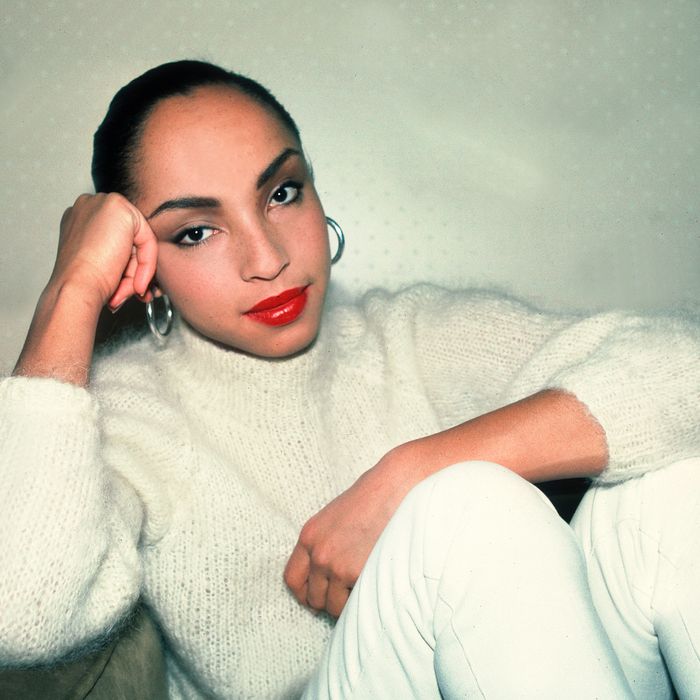 Photo-Illustration: Paul Natkin/Getty/Getty Images
A great red lip is just as much a display of personality as it is a vibrant, confidence-boosting accessory. For this story, we surveyed more than a dozen makeup artists, beauty editors, and red-lipstick enthusiasts, some who even went so far as to describe theirs as an extension of self ("an essential to my daily routine and identity") and a mood lifter ("the ultimate product to turn your day from meh to yay.")
And while there are thousands of colorways and products out there, some two dozen lipsticks stand out to them as the absolute best — from famous reds like M.A.C's Ruby Woo to new millennial favorites like Glossier's Generation G. Here, we arranged them all by finish and formula (whether you're more a liquid-matte or lip-stain person), and then pinpointed their color profile, so you could do your own parsing over them in the shopping aisle, from orange-reds to blue-reds to classic fire-engine reds.
The Best Cherry-Red Lipstick
There are great lipsticks, and then there are lipsticks so iconic that they're immediately recognizable by their shade or number. Nars's Jungle Matte is one of these. It's a semi-matte, cherry-red color that celebrity makeup artist Nick Barose has been using since the '90s. "I love it because it's such a badass femme-fatale red." The name Jungle Red was inspired by a line from the movie The Women, and incidentally, there's a matching nail polish, too.
A bright lip stain is helpful for avoiding "lipstick faux pas," says makeup artist Brie Leach, like a red tooth fleck here or a face smudge there. And a certain "Popsicle stain" is easy to pull off in the summer when you want a purposefully imperfect lip. Leach uses Jane Iredale's Lip Fixation in the color Passion to get the look. "It's the perfect mid-century, vibrant, cool red for olive skin tones. And it won't smudge."
Image consultant Vanessa Valiente tells me that she put 20 years of research into finding the perfect red lip before settling on a travel-size creme lipstick in Scarlet from Stowaway. She describes the color as a "red lips you saw on movie posters in the '80s" red. She lines her lips with Makeup Forever's Aqua Lip Waterproof Lipliner in Red 8C first then blends the lipstick in to create a combo that is "the Traveling Pants of red lip color. It looks amazing on everyone."
And if you're the type of person who likes to know what goes in all of her beauty products, Christene Barberich, global editor-in-chief and co-founder at Refinery29, says that through trial and error with plant-based beauty products, she discovered Ilia's tinted lipstick in Crimson and Clover. She says it's classic enough to wear every day and buildable, so you could wear it as a sheer layer or double up for a bolder color.
Best True Red Lipstick
Makeup artist Kasey Spickard likes this affordable satiny-matte liquid lipstick from Milani. "It's a beautiful vibrant red that goes on fast and lasts all day," he says. This lipstick applies ultrasmooth thanks to ingredients like shea butter and soybean oil, and it dries down to a demi-matte finish.
The Best Blue-Red Lipstick
To attain "classic" status, there's often something universal about its color, an ability to make a range of women look dazzling. Maria Sanchez, makeup artist and founder of Beauty Door Pro, found that quality in Ruby Woo, the best-selling M.A.C lipstick with blue undertones that's arguably the most famous lipstick shade of all time. Sanchez says its bright and bold color palette "works beautifully on all complexions" and complements all lip shapes and sizes.
Chanel's cult-favorite shade Pirate, which was formulated to imitate the same shade of red that Coco Chanel wore, is similarly universal. Makeup artist Georgina Graham says she still thinks that Pirate "looks marvelous on all skin tones," even after years of using it, and says that the product itself is great, too. "The formula is long-lasting but comfortable, and you can't fail to feel chic using it."
Strat's Rio Viera-Newton deemed the Fenty Stunna Lip Paint — that Rihanna's team dubbed "universally flattering" — the new Ruby Woo. It's appealing as a "lipstick that looks good on everyone, no matter their age or skin tone," and though it's similar to Ruby Woo in matte finish and color, "it feels like you're wearing nothing at all." Graham agrees that "it's a new classic, for sure." Makeup artist Karol Rodriguez is also a fan. "The formula is incredibly thin, you never need more than one coat to reach full opacity," they say. They also dubbed it "the most comfortable lipstick they've ever tried," adding that it can easily be reapplied without cracking or getting flaky and thick.
Dramatically shine-free lipstick has its place, but it tends to flake off and dry out your skin, moisturizing lipsticks are your best bet for a comfortable wear. Ayla Igityan, makeup artist at G20 Spa & Salon, says her current obsession is the Chanel Rouge Coco Lipstick in Gabrielle — "a bright blue-red, with a slightly glossy finish" — for its hydrating and lightweight finish. And she's not the only one in love with this shade.
Writer Elyssa Goodman came across it in Bloomingdale's when she "pointed to the reddest and shiniest of reds" behind the Chanel counter. Its luscious red color made her feel like Marilyn Monroe, and the texture is even better: "It had a slick, glossy finish, but magically, my lips didn't feel sticky. Instead, they felt as moisturized as if I had applied ChapStick."
Cream lipstick is a nice middle-of-the-road option that's usually not too glossy or matte, with some exceptions. Two beauty editors recommended the creamy Matte Trance lipstick from legendary makeup artist Pat McGrath. The Cut's Kathleen Hou wears hers in the blue-red Elson shade, and it's become her favorite tube lipstick for its super-creamy formula and matte finish. "It's so pigmented that I think a tube could last you for years!" She also notes that it stains your lips nicely and wears well throughout the day.
Yong prefers the vampy burgundy shade McMenamy, "because everyone needs a red that's a witchy, bad-bitch red."
And if you're looking for a moodier blue-red, Piper suggests NYX's Perfect Red. "It lives up to its name — not too blue, not too orange, but a perfectly flattering pinup matte red."
For a truly long-lasting option, Spickard recommends this drugstore option from Maybelline Superstay Matte Ink in Pioneer, a bright red he calls "universally flattering." Rodriguez likes it too, calling it the "best liquid lipstick formula the drugstore has to offer." They also like the teardrop shaped wand, which makes it easy to create precise, crisp lines. They did note that it can take a little while to dry, but once it's on, they say, it doesn't move.
The Best Orange-Red Lipsticks